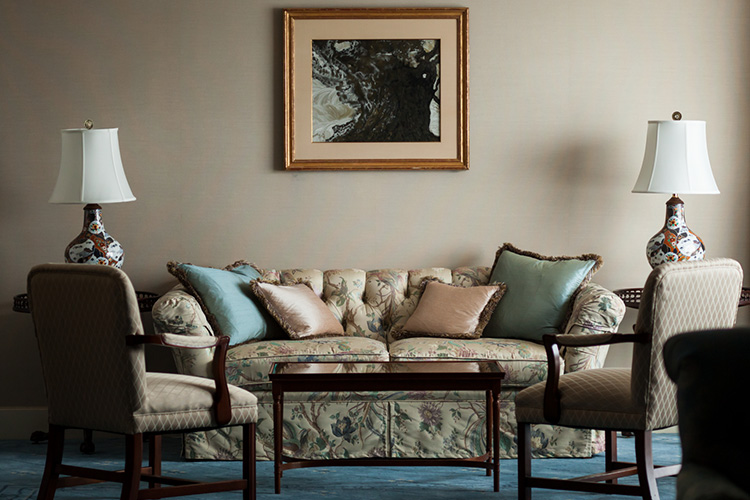 Accommodations
Comfortable extended stays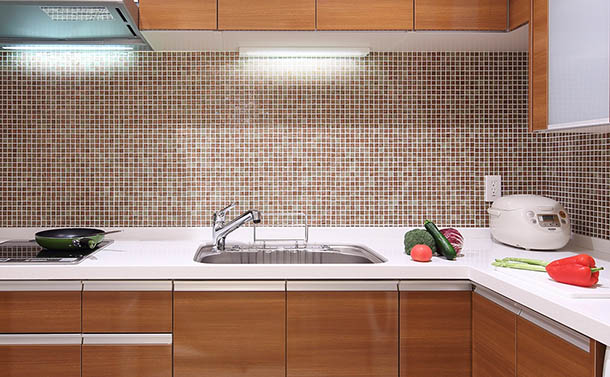 Long Stay Suite
●Spend one night in comfort or extend your stay in this spacious 83m2 suite.
●A simple kitchen, refrigerator and washer dryer unit are installed.
●Make yourself at home with hotel comforts and other items upon request such as frying pans, cutlery and seasonings.
●Take advantage of our butler box service to save more time for your family or work. We deliver washed laundry to your door without ringing the bell.
●Special offers are available depending on the length of your stay, such as if you need accommodations while moving to a new home. Don't hesitate to ask if we can be of service.
Universally designed rooms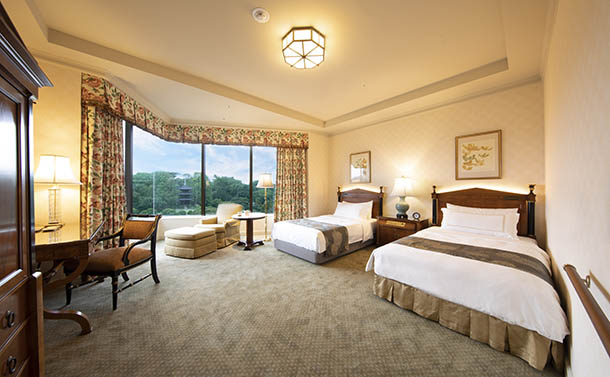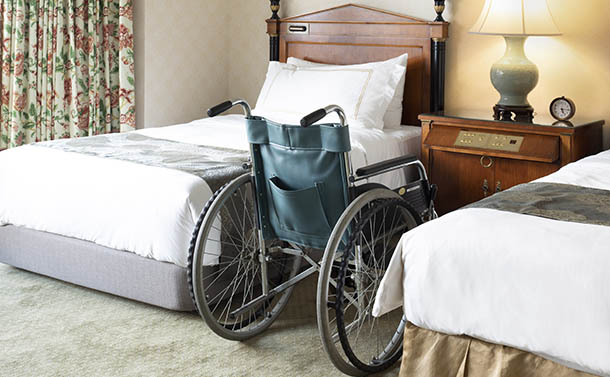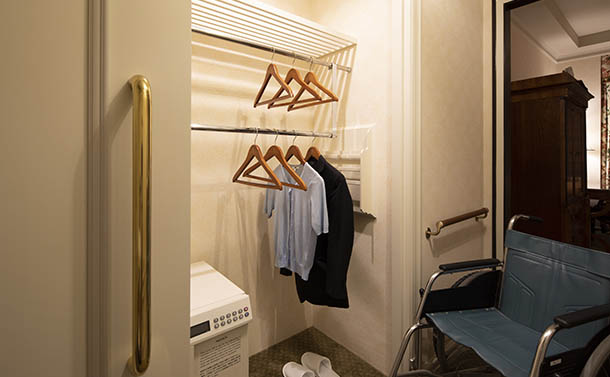 Prime Superior Room (universally designed)
●All of our universally designed rooms can be connected to an adjacent room where family members and caregivers can stay to lend a hand.
●Features such as closets with sliding doors and handrails in bathrooms enhance safety for children and elderly guests.
●One of the twin beds in every universally designed room has reclining functions.
●Various rental equipment is available on request.
●Some other types of rooms also feature a reclining bed. Please inquire for details.
Room features
Lever handles on guest room door

Three-color door frames

Wide space between beds

Sliding bathroom and closet doors

Wheelchair-accessible basin counter

Single-lever basin

Bathtub and shower stall handrails

Wide toilet seat

Flip-up handrail position varies by room.

Emergency call buttons at bathtub and toilet
Staff support

・Check-in writing assistance ・In-room feature guide
・Communication by writing ・Communication by sign language (some staff)
・Porter service
Equipment rental

・Wheelchair
・Bath chair
・Bathtub handrail
・Bed handrail
・Doorbell lamp
・FAX machine
・Bathtub rubber mat, etc.
Private nurse and caregiver services (fee required)

Nurses and caregivers can take care of guests who need care while family members go out for shopping, dining and events.
●Reservations must be made at least 4 days in advance of the day you plan to use the service.
●Please contact a concierge regarding fees.
●Following your reservation, we will contact you to discuss details. Please understand that service availability may depend on the guest's health condition.
Two connected rooms
Share two rooms for more space
●Members of your family or group can freely move between two connected rooms during your stay.
●Two types of rooms can be connected: Prime Superior Rooms (45m2 + 45m2) and Prime Premier Garden Suites (2 bedrooms, 138m2) .
●On every floor, Prime Superior Rooms with a city view or garden view can be connected.
●The connecting door can be closed and locked when desired for privacy.
Female-friendly features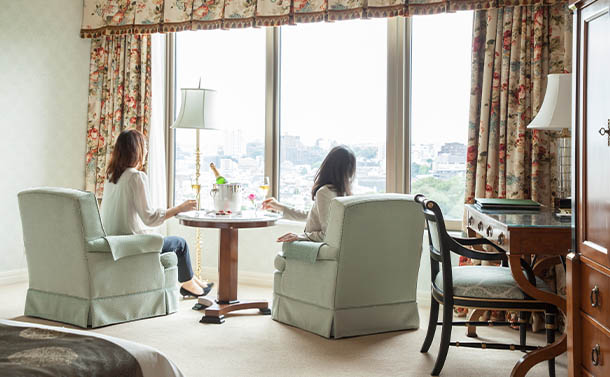 Special gatherings and more
Every season, we offer unique gathering opportunities for female guests who can also enjoy relaxing activities such as afternoon tea in the lobby lounge, special hotel breakfasts, spa treatments and strolls in our flower-filled gardens.
Hospitality for suite guests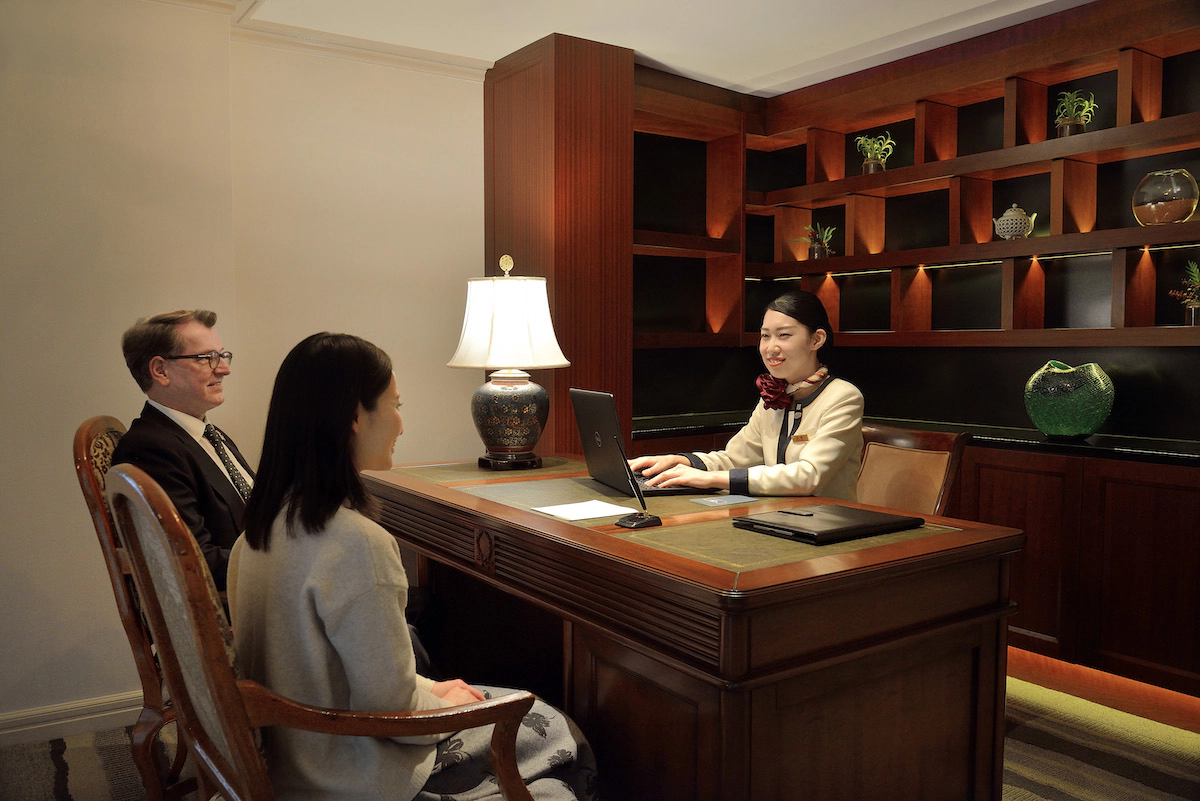 Exclusive services
Pagoda Room
A check-in/check-out space exclusively for guests who reserved a suite.
Open hours: 11 a.m. to 7 p.m.

〈Services〉
・Check-in and check-out service in a private space for guests who reserved a suite
・Attendance of full-time staff
・Drink service (including coffee and camellia tea)
Reservations & Inquiries
Reservation desk
Phone: +81 3 3943-0996
(9 a.m. to 8 p.m.)