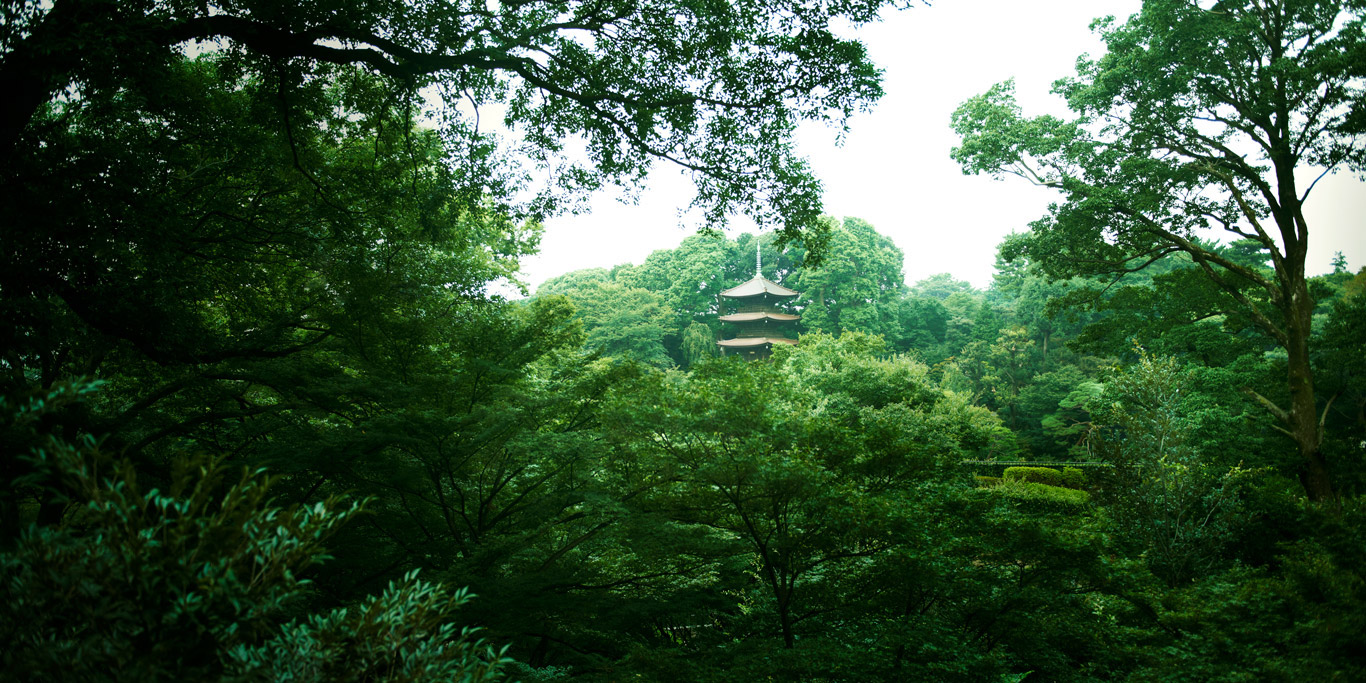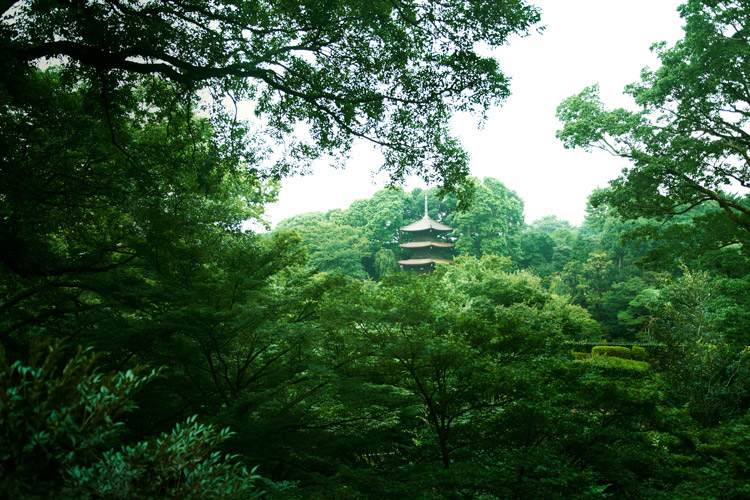 Gardens
What's new
7 Reasons to Stay at Hotel Chinzanso Tokyo, an Urban Oasis
If you are looking for an elegant hotel in Tokyo where you can enjoy nature, authentic Japanese culture, and great views of the city, then look no further than Hotel Chinzanso Tokyo. The stylish hotel rooms with splendid views, exquisite Japanese cuisine available at the hotel restaurants, and award-winning spa facility are just a few of the features that will make your stay a memorable one. We introduce seven reasons to consider staying at Hotel Chinzanso Tokyo when visiting Japan's capital city.
Table of contents:
1. One of Tokyo's Best Hotels
2. Chinzanso Garden, a Historical Landmark in Tokyo
3. Nature in the Heart of the Metropolis
4. Japanese Cultural Activities
5. Special Events to Highlight Each Season
6. Exquisite Cuisine at the Hotel Restaurants
7. Supreme Relaxation at YU, THE SPA
1. One of Tokyo's Best Hotels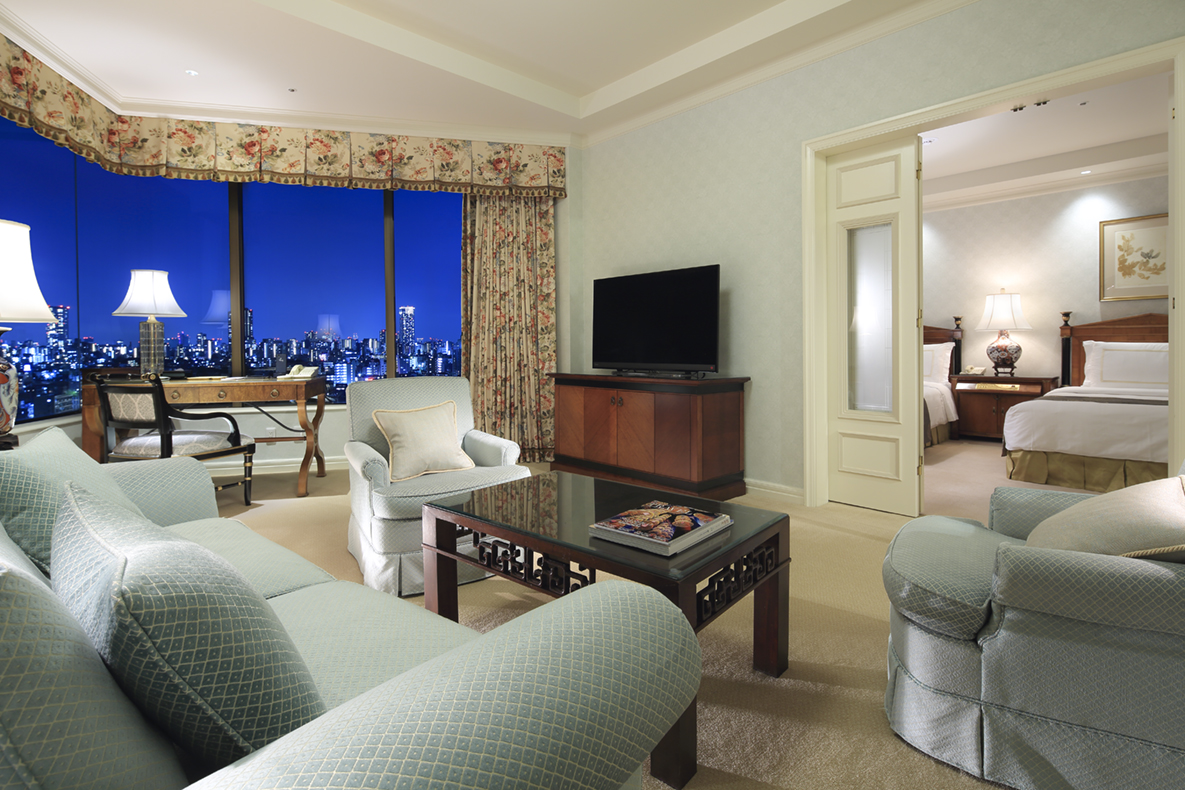 Hotel Chinzanso Tokyo is one of Tokyo's leading luxury hotels. It was awarded 4 stars in the Forbes Travel Guide 2022. Established in 1952 on the grounds of a historical residence, Hotel Chinzanso Tokyo has become one of the representative local hotel brands due to its first-class services: elegant rooms equipped with high-quality amenities, restaurants that offer exquisite Japanese and international cuisine, a carefully-maintained historical garden that is an oasis of green in the heart of Tokyo, an award-winning spa facility, and, last but not least, impeccable hospitality toward all customers.
The hotel offers a complete range of concierge services, including assistance by bilingual staff, travel arrangements, babysitting, sightseeing and restaurant reservations, and others. Please refer to this page for details on the concierge services offered by Hotel Chinzanso Tokyo.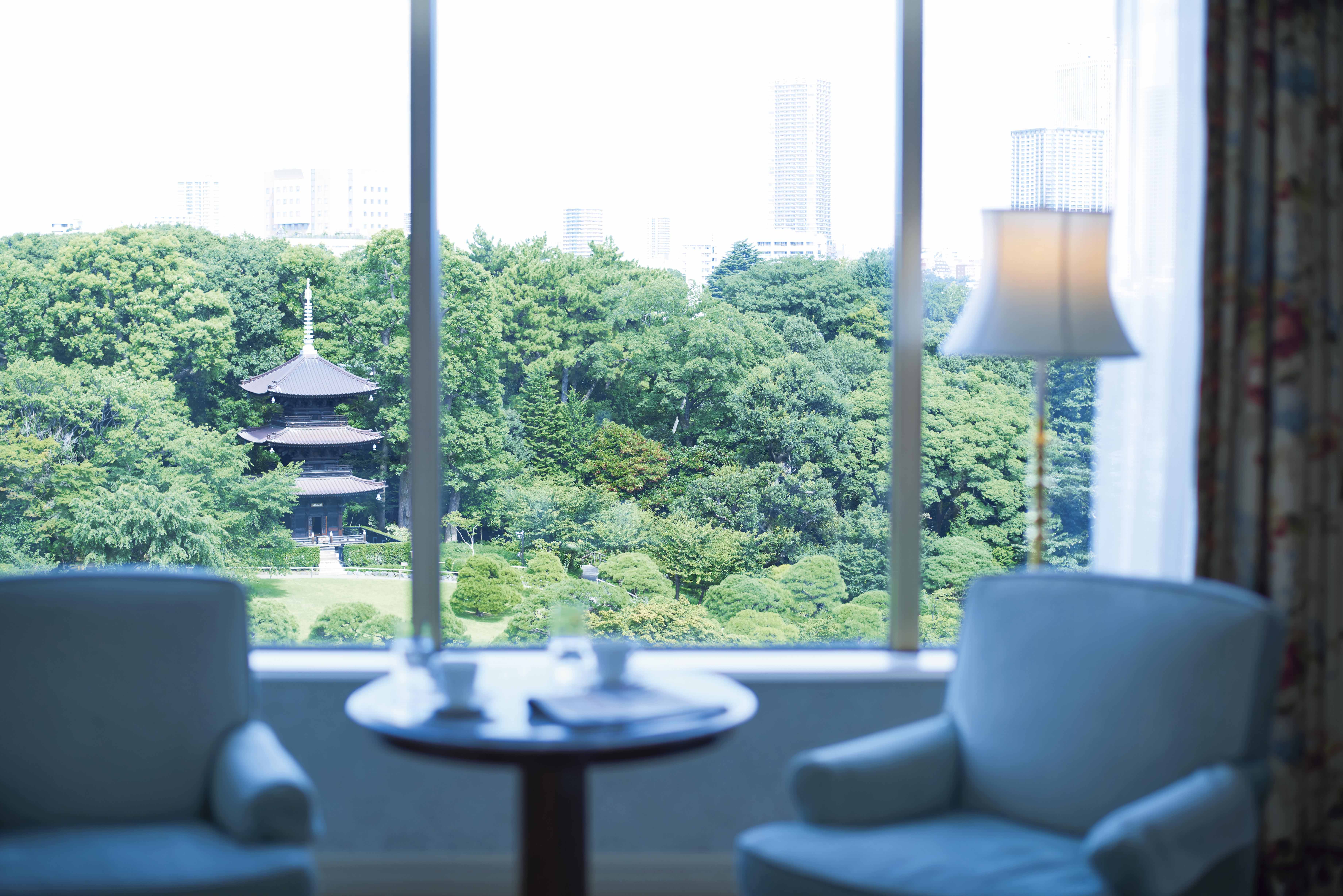 The rooms and suites at Hotel Chinzanso Tokyo are spacious and fully equipped with all the amenities for a comfortable stay. Even standard rooms are at least 45 square meters; about half of the rooms offer views of the splendid Chinzanso Garden, while the other rooms treat guests to breathtaking views of Tokyo's cityscape.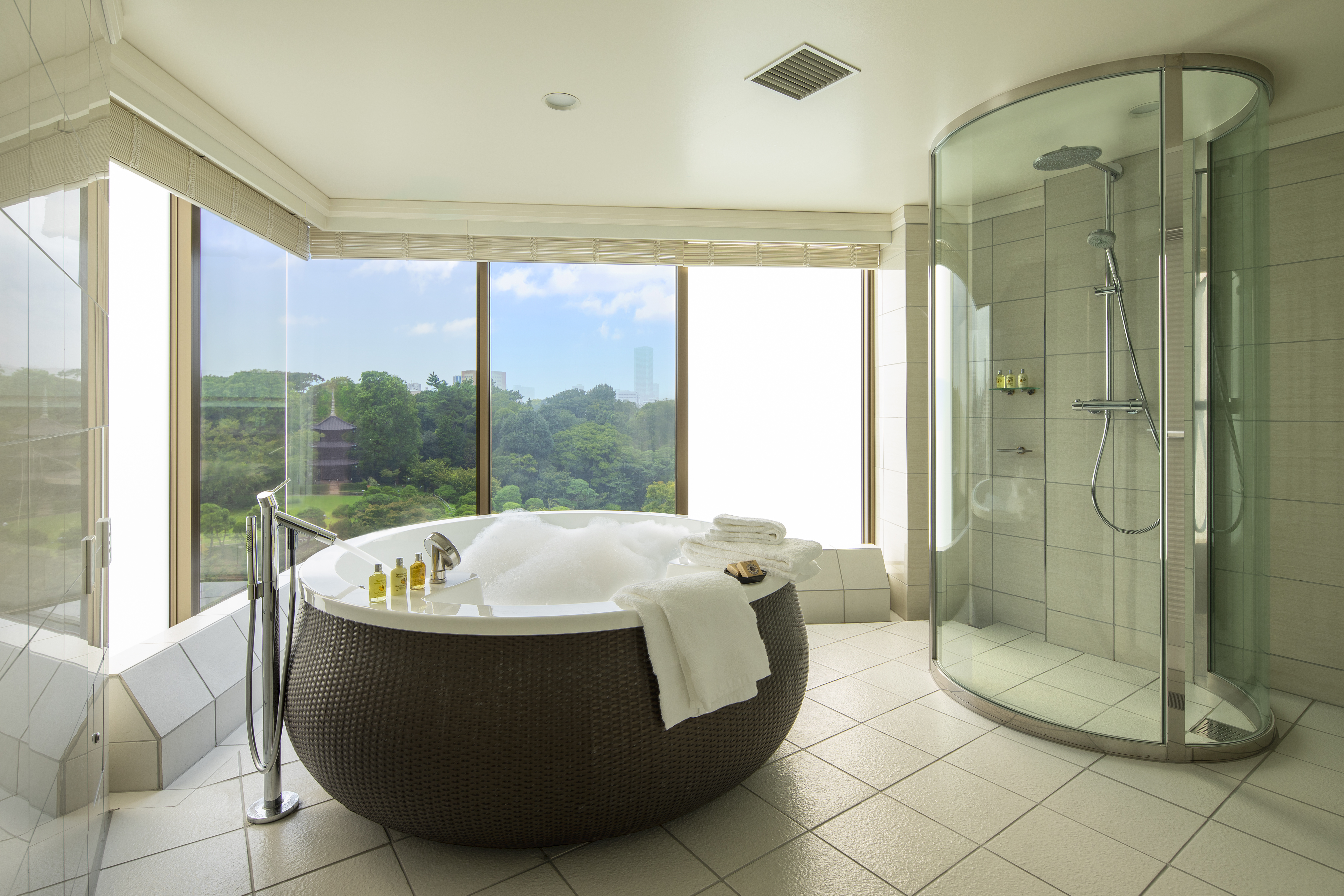 Guests can choose between a modern and a classic interior design. Moreover, the rooms are suitable for longer stays for guests who wish to enjoy their time in Tokyo at leisure, for families, or for those who wish to combine business with leisure.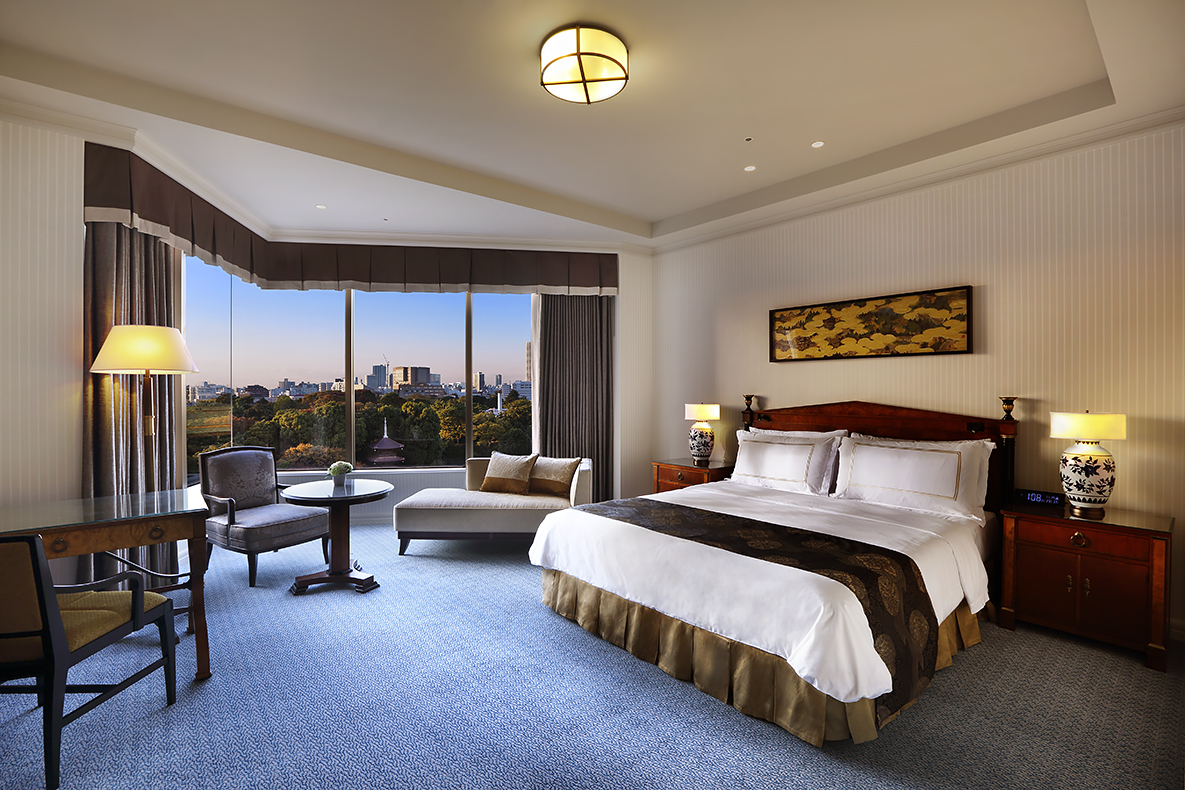 In line with its goal to be an everlasting oasis, the hotel has incorporated sustainable development goals in regard to its room amenities and services. In cooperation with guests and partner businesses, Hotel Chinzanso Tokyo is making efforts to reduce CO2 emissions, use recyclable resources, reduce waste, and preserve the environment. Some of these measures include reducing the use of plastic containers, using digital devices instead of informational pamphlets in the rooms, and employing ecological bags made with fair-trade cotton.
Moreover, Hotel Chinzanso Tokyo envisions a society that respects diversity and individuality; it has wheelchair-friendly rooms, as well as barrier-free areas in the garden and strives to meet the needs of a diverse range of guests. You can read more about the hotel's efforts toward its sustainable development goals on this page.
For additional information on the hotel's rooms and services, please refer to this article.
2. Chinzanso Garden, a Historical Landmark in Tokyo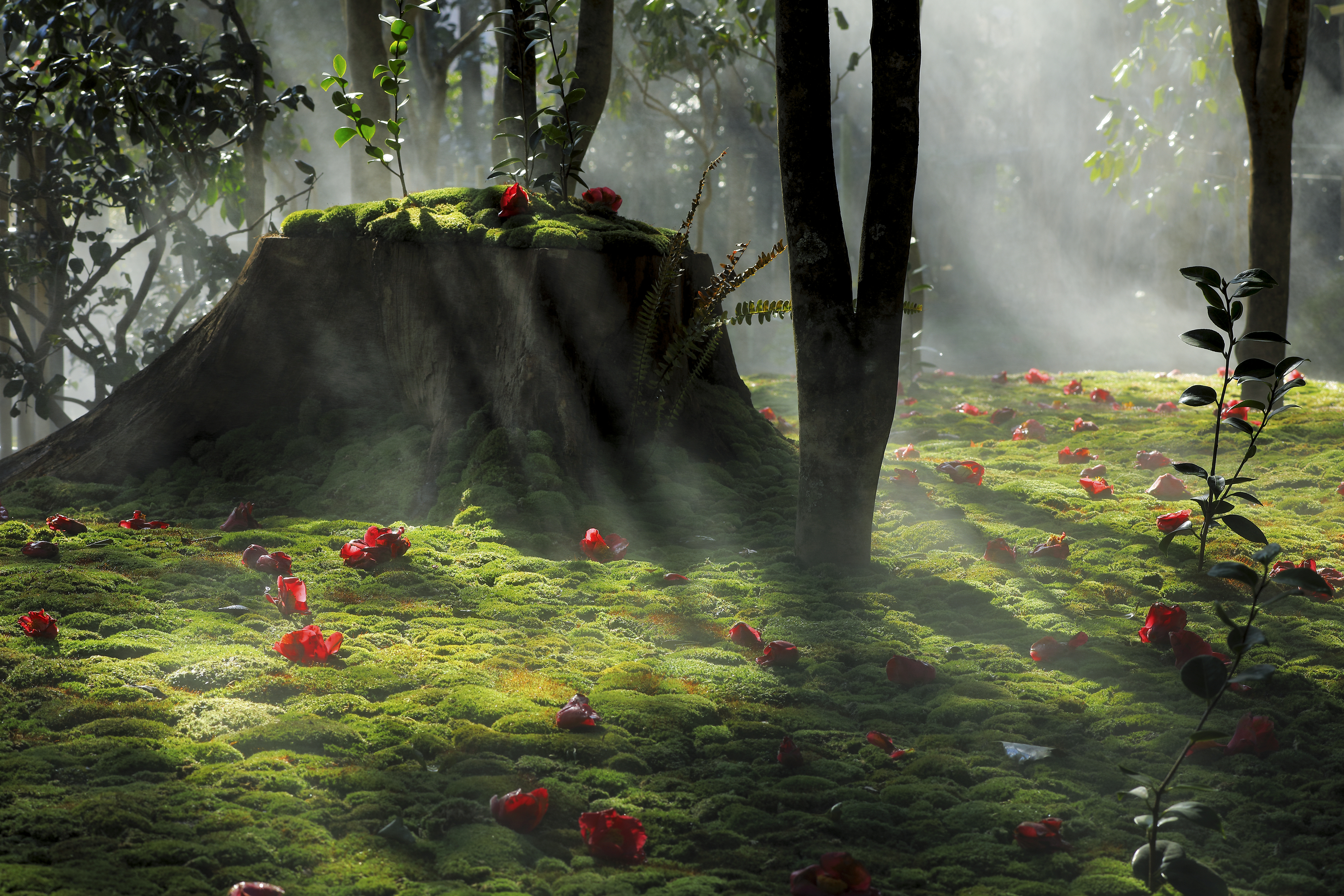 One of the reasons why Chinzanso Garden is so cherished by Japanese guests is that it stands on the grounds of a famous historical place: Camellia Hill, or Tsubakiyama, mentioned in old chronicles from more than 500 years ago. Back in those days, the entire hill was covered in camellia trees and people would stop by to admire their blossoms.
The poet Matsuo Basho (1644-1694) lived for a while near Camellia Hill. Through a special initiative, the hotel has recreated the soundscape of this area in Basho's times, as described in his poems. Guests can listen to this soundscape at certain times of the day in the garden.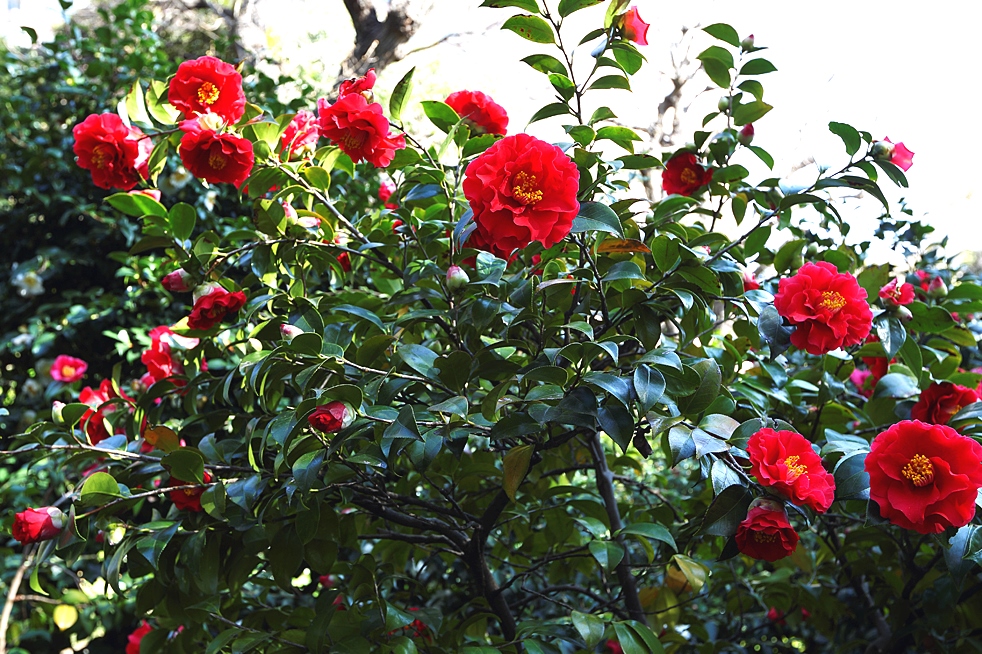 After the imperial restoration of the Meiji era in 1868, the former Camellia Hill became the property of Duke Yamagata Aritomo (1838-1922), a prominent statesman who built his residence, Chinzanso villa, and a splendid Japanese garden on these grounds.
In other words, every corner of Chinzanso Garden is imbued with many centuries of history. For more information on the fascinating historical background of this garden, which is in itself a famous place to visit in Tokyo, please refer to this page.
3. Nature in the Heart of the Metropolis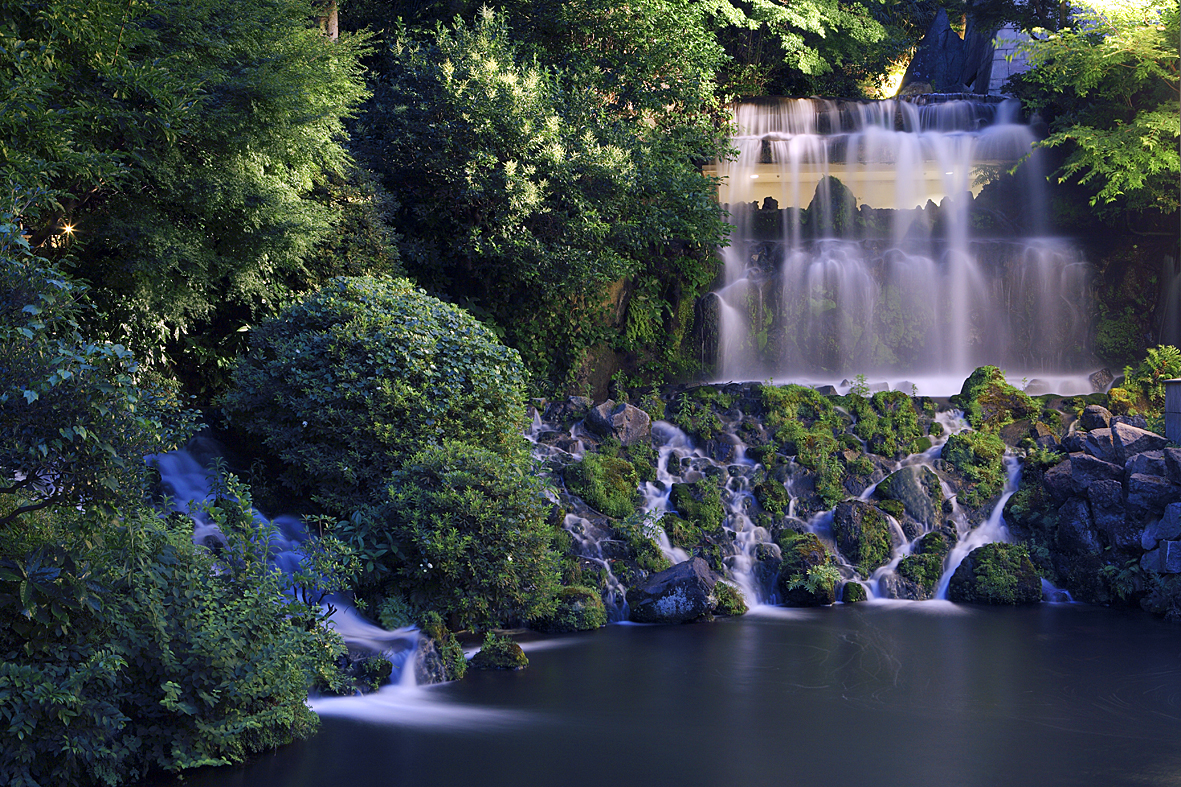 One of the greatest appeals of staying at Hotel Chinzanso Tokyo is that you don't have to leave the metropolis to relish greenery, delight in the sounds of birds and insects, and feel the change of seasons. A true oasis, Chinzanso Garden has all the natural features that are central to Japanese culture. 
The pond with colorful koi fish, Gojo Waterfall, the stream resounding in the valley, the vibrant moss, the secular tree rising tall and dignified at the foot of the hill, and the more than one thousand camellia trees carefully kept to honor the area's original name all  make this garden a treasure trove of nature.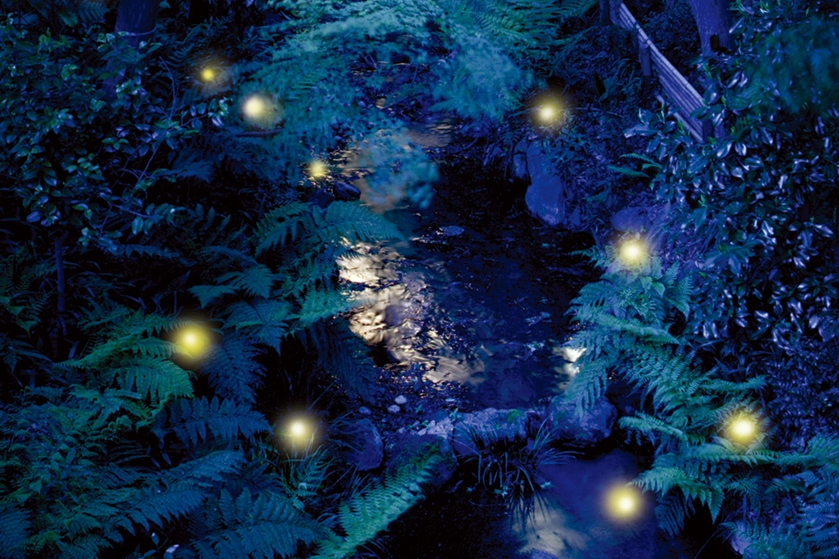 Each season brings new highlights to the garden: delicate cherry blossoms in spring, hydrangeas and fireflies in early summer, the sounds of insects and fiery red foliage in autumn, and elegant camellia flowers in winter. In fact, Chinzanso Garden has seven micro-seasons, each with distinctive features for guests to enjoy. You can read more about the seven seasons of Chinzanso Garden in this article.
4. Japanese Cultural Activities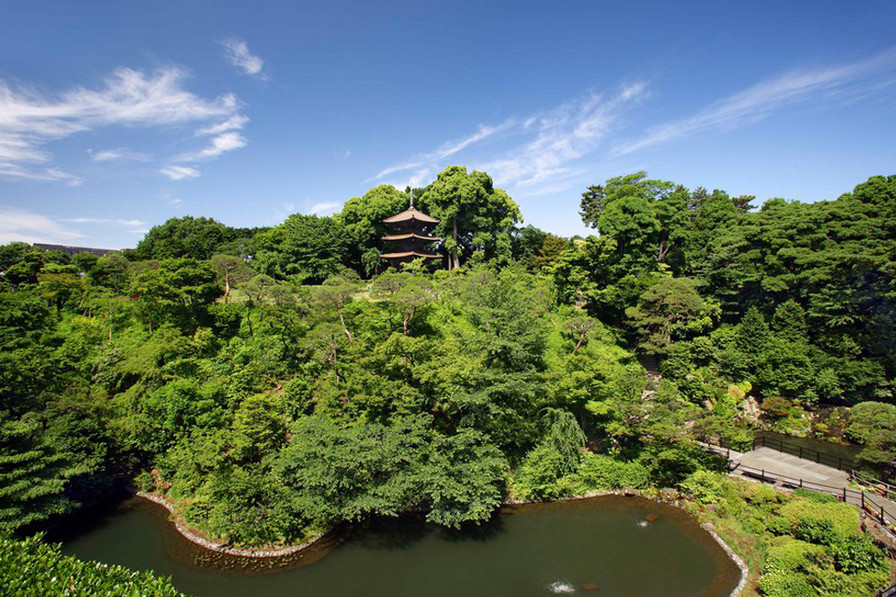 The Three-Story Pagoda located on top of the hill in the garden has become the symbol of Hotel Chinzanso Tokyo. One of the very few remaining pagodas in Tokyo, this structure was  brought here at the beginning of the twentieth century all the way from a temple in Hiroshima. It is believed to date back to the early Muromachi period (1336-1572). There are several other historical structures in the garden gathered from various places in Japan, including a shrine and a tea ceremony room that was designated an important cultural asset.
Guests can learn the story of each monument through guided tours, or take part in a tea ceremony held in Zangetsu, the historical building mentioned above. Hotel Chinzanso Tokyo offers a wide range of activities and workshops that allow guests to experience Japanese culture first hand. These include kimono fittings, Japanese calligraphy lessons, origami workshops, samurai training sessions for groups, taiko drum workshops, and other activities. For details regarding the Japanese culture workshops available at Hotel Chinzanso Tokyo, please refer to this page.
5. Special Events to Highlight Each Season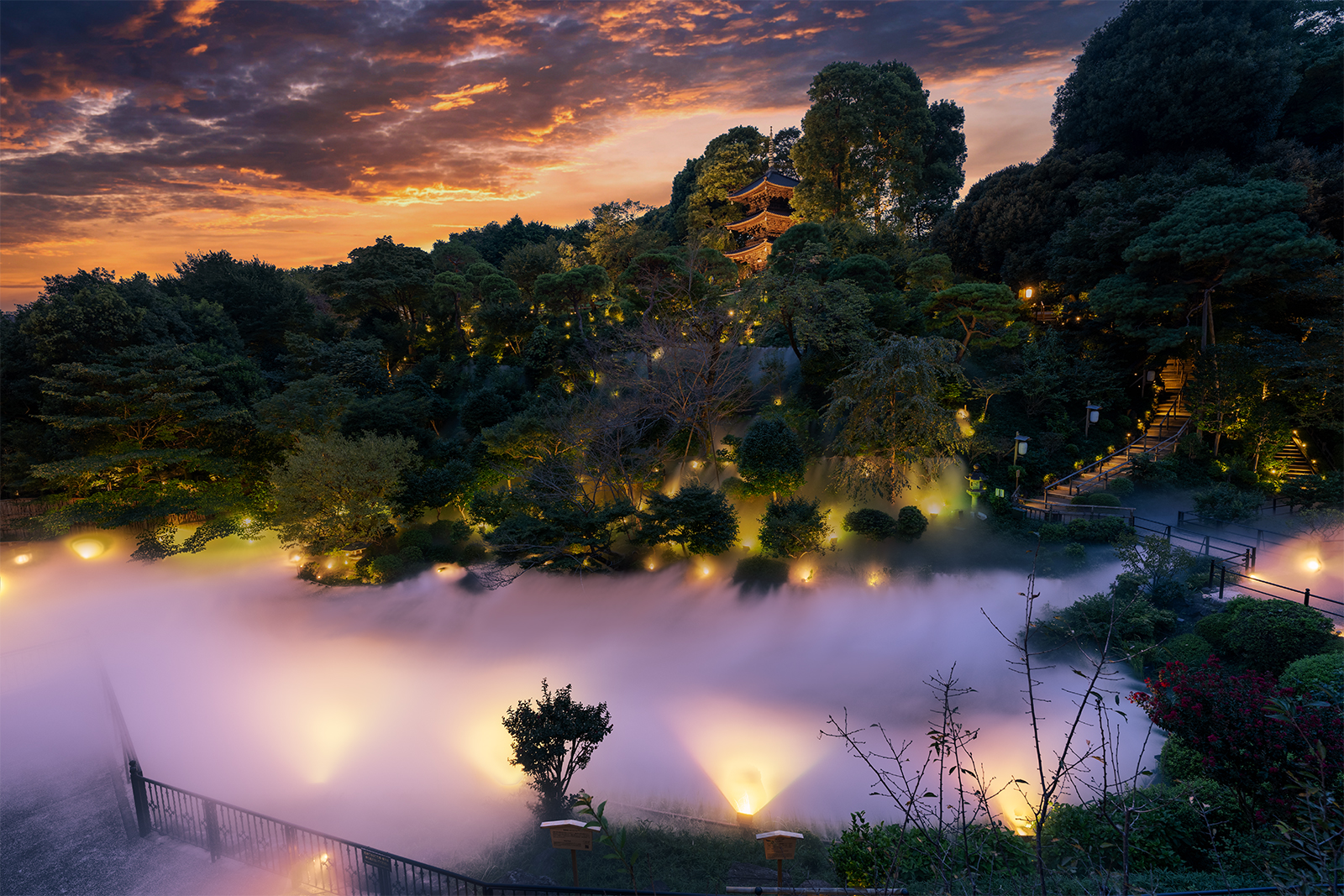 The highlights of each season are marked at Hotel Chinzanso Tokyo through special events. These often include special lunch and dinner buffets that feature appetizing delicacies made using seasonal ingredients. 
While the Tokyo Sea of Clouds can be enjoyed in the garden several times each day, it looks and feels different every season: light pink during cherry blossom season, refreshing and more dense during the hot days of summer, and scented in fall.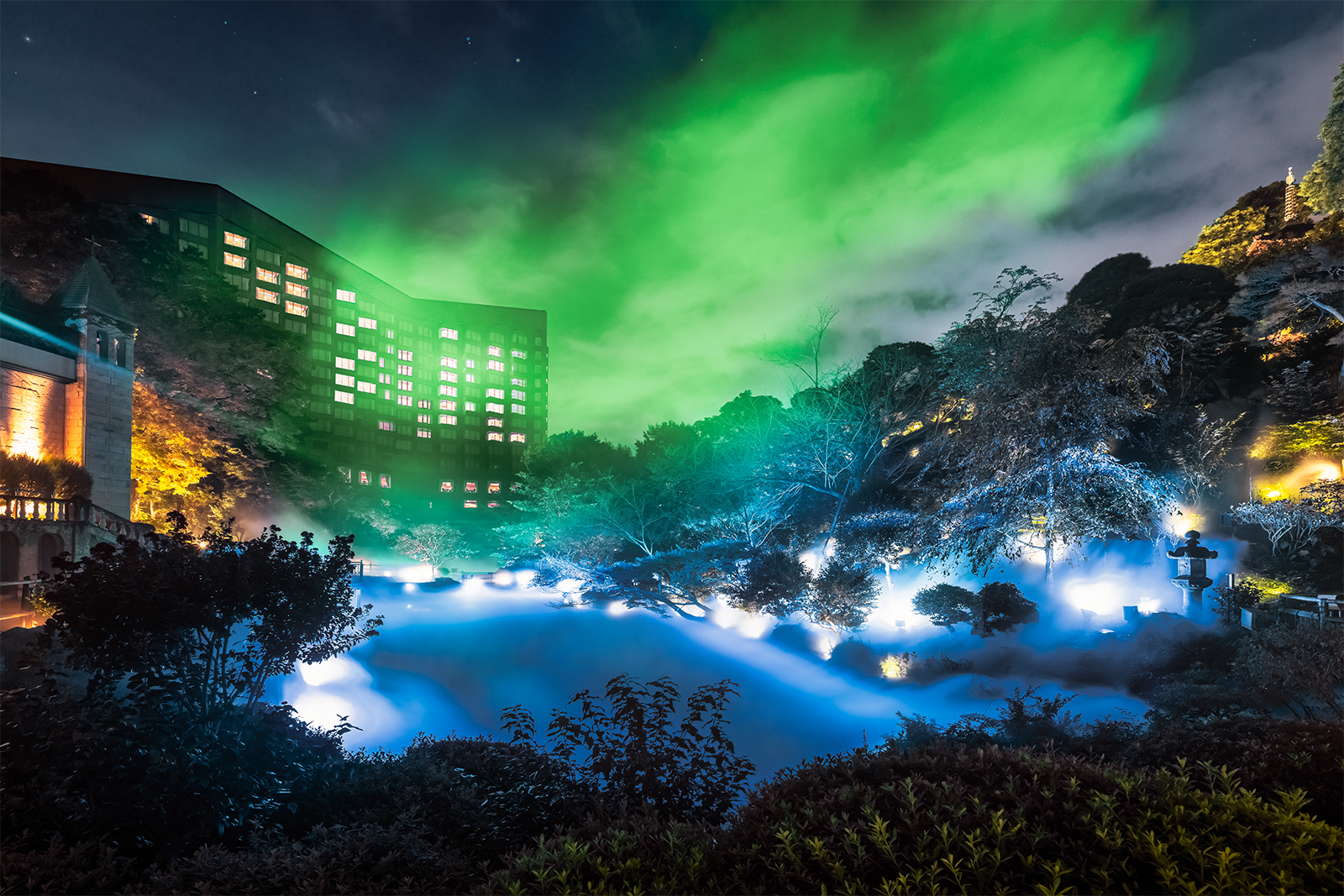 Other examples of special events include a charming display of wind chimes in the summer, enchanting visitors with seasonal sounds. Bamboo lantern displays and dinner events can be enjoyed during firefly season, when more than 500 insects light up the garden. When the camellias are in bloom, an art installation in the garden enhances the beauty of the blossoms. Last but not least, visitors can marvel at the Forest Aurora on winter evenings, a garden feature inspired by the magic of the northern lights. 
Thanks to these limited-time events, each stay at Hotel Chinzanso Tokyo is a celebration of nature.
6. Exquisite Cuisine at the Hotel Restaurants
Japanese cuisine has been designated as an intangible cultural heritage. This distinction is due to the careful attention given to ingredients, for the innovative combinations of textures, and for the beautiful appearance that reflects seasonal features.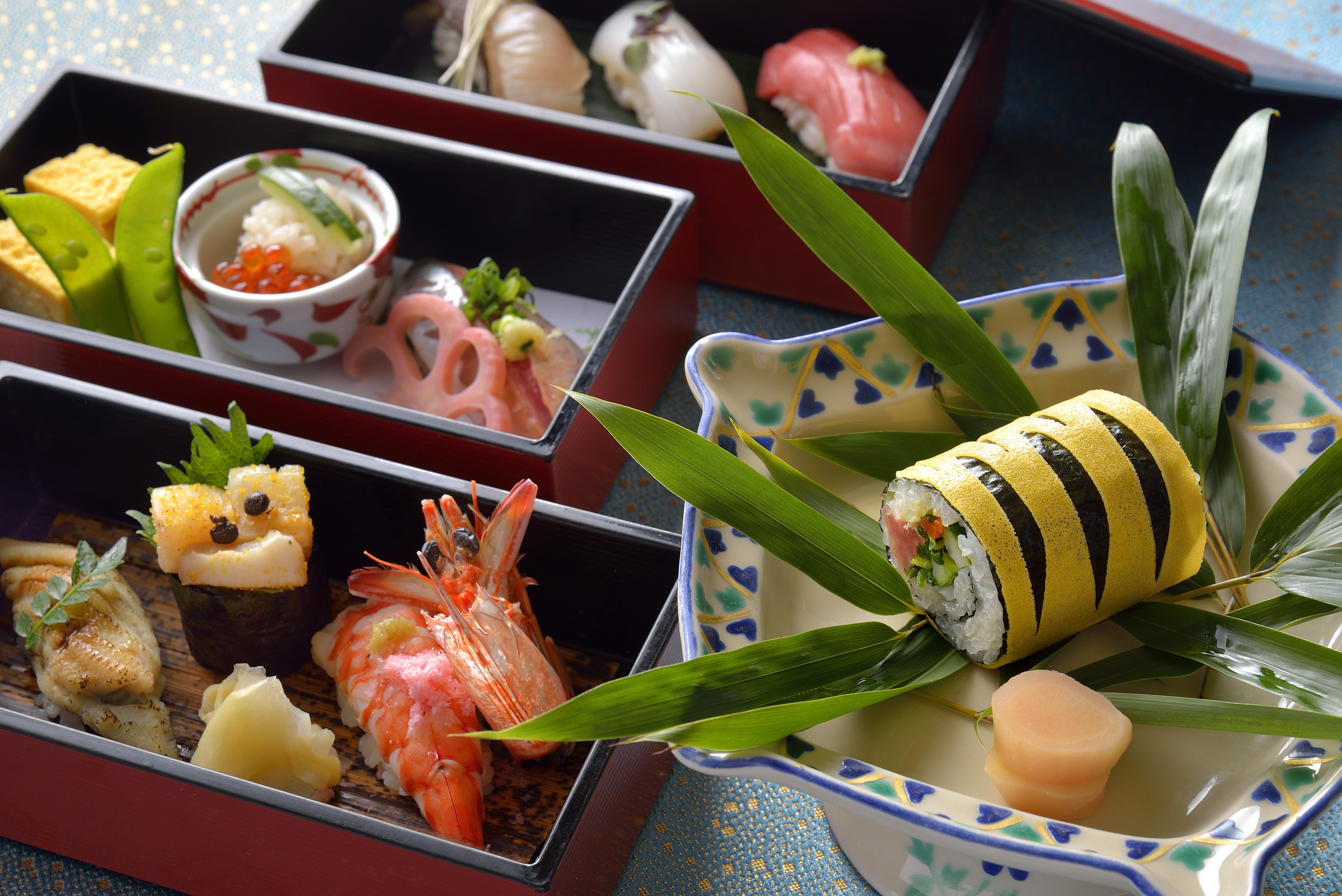 The guests of Hotel Chinzanso Tokyo can enjoy high quality cuisine at each of the nine restaurants within the precincts. From refined kaiseki cuisine and Japanese specialties to Italian cuisine and even casual menus, there is a wide variety of delicious food that you can try without leaving the hotel.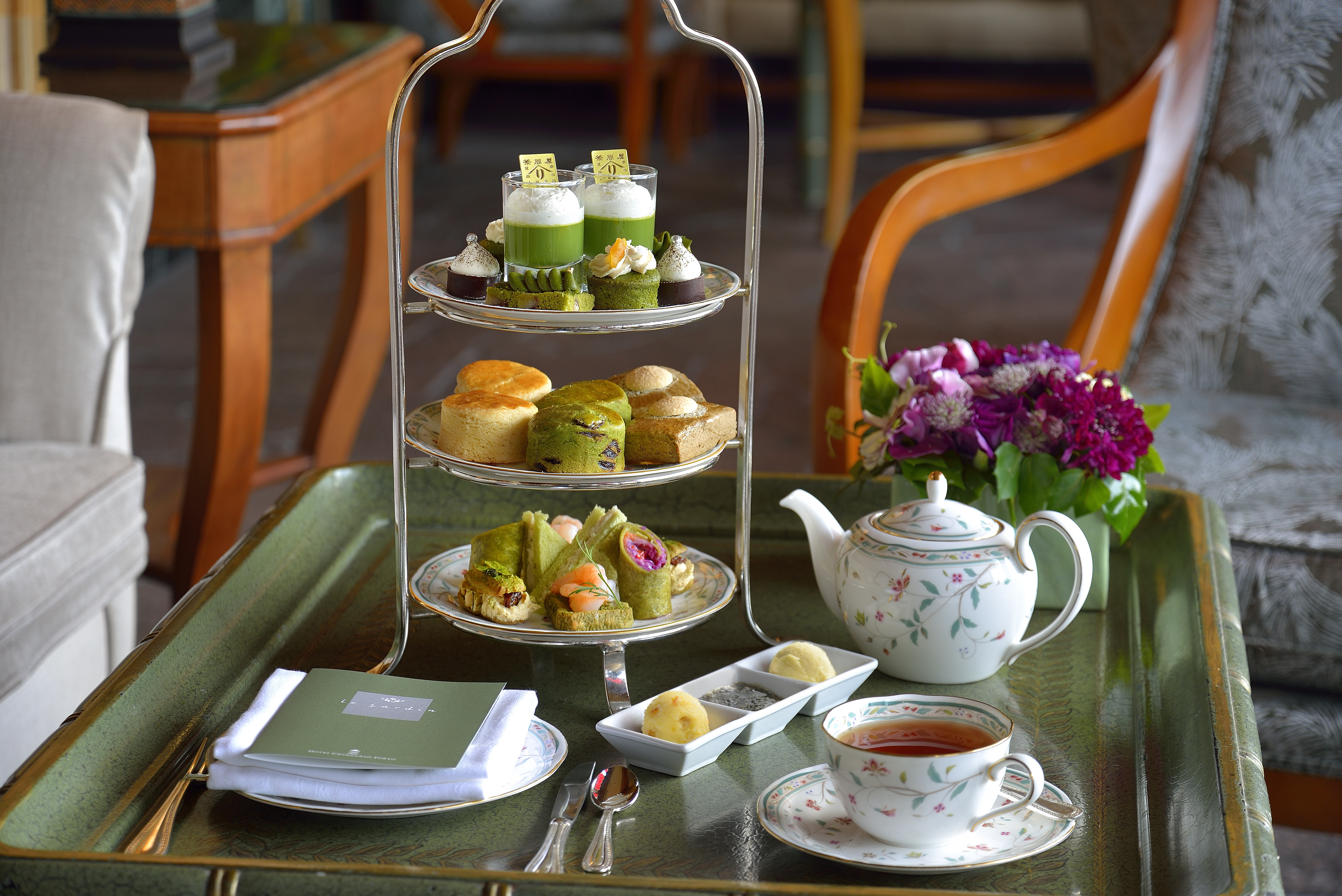 The Afternoon Tea menu that changes every season, a lavish ensemble of gorgeous sweet and savory treats offered at lobby lounge Le Jardin, deserves a special mention as it is often completely booked. Hotel guests can choose accommodation plans that allow them to enjoy this menu in their rooms.
For a complete overview of the types of cuisine offered at the restaurants within Hotel Chinzanso Tokyo, please read this article.
7. Supreme Relaxation at YU, THE SPA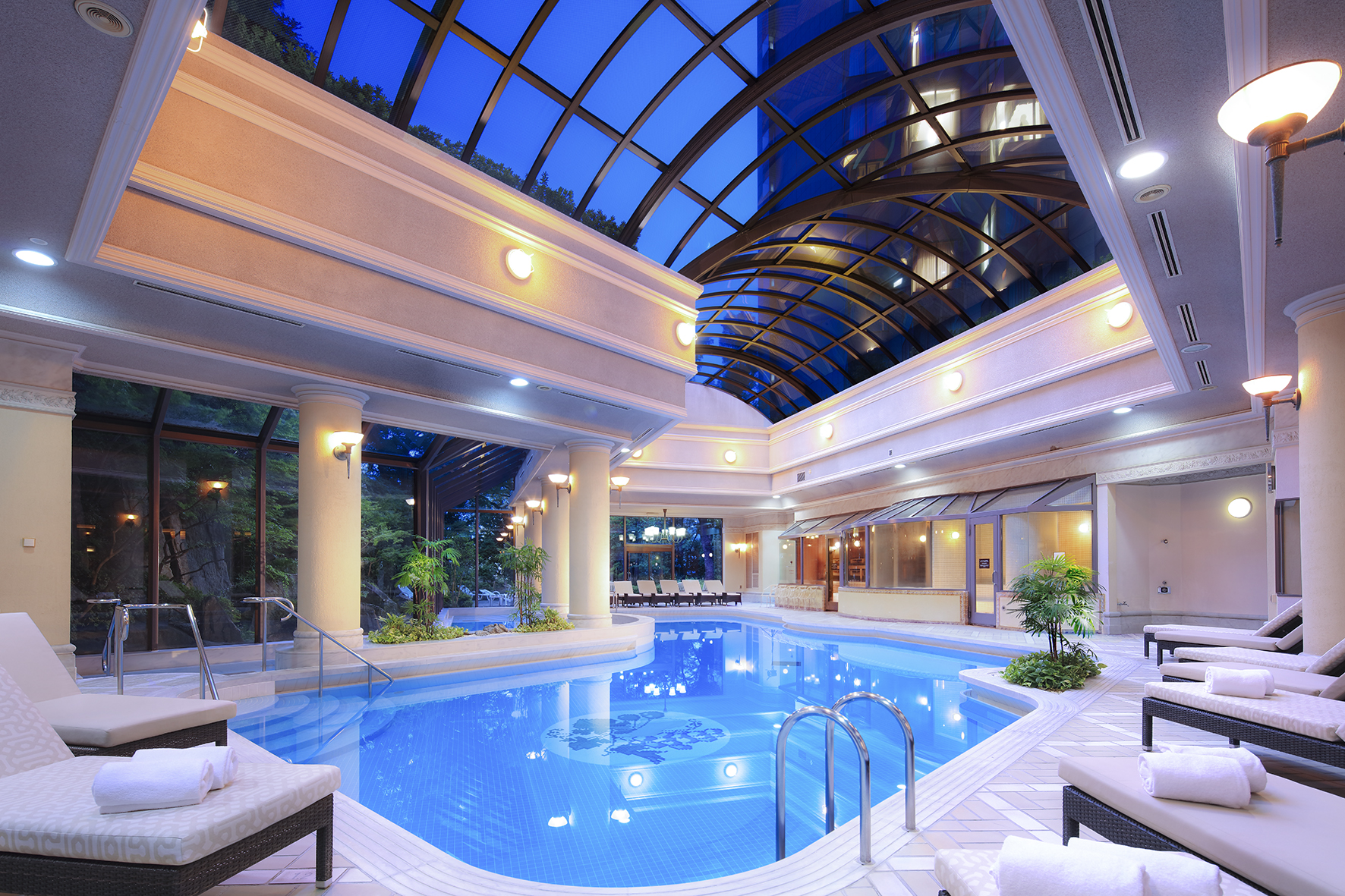 One of the reasons why many Japanese guests love Hotel Chinzanso Tokyo is its first-class spa facility, YU, THE SPA. Complete with hot spring baths, a pool, gym, and spa treatment facilities, YU, THE SPA is the epitome of wellness and relaxation. In 2021, YU, THE SPA received the Crystal Award – Top Spa of Japan.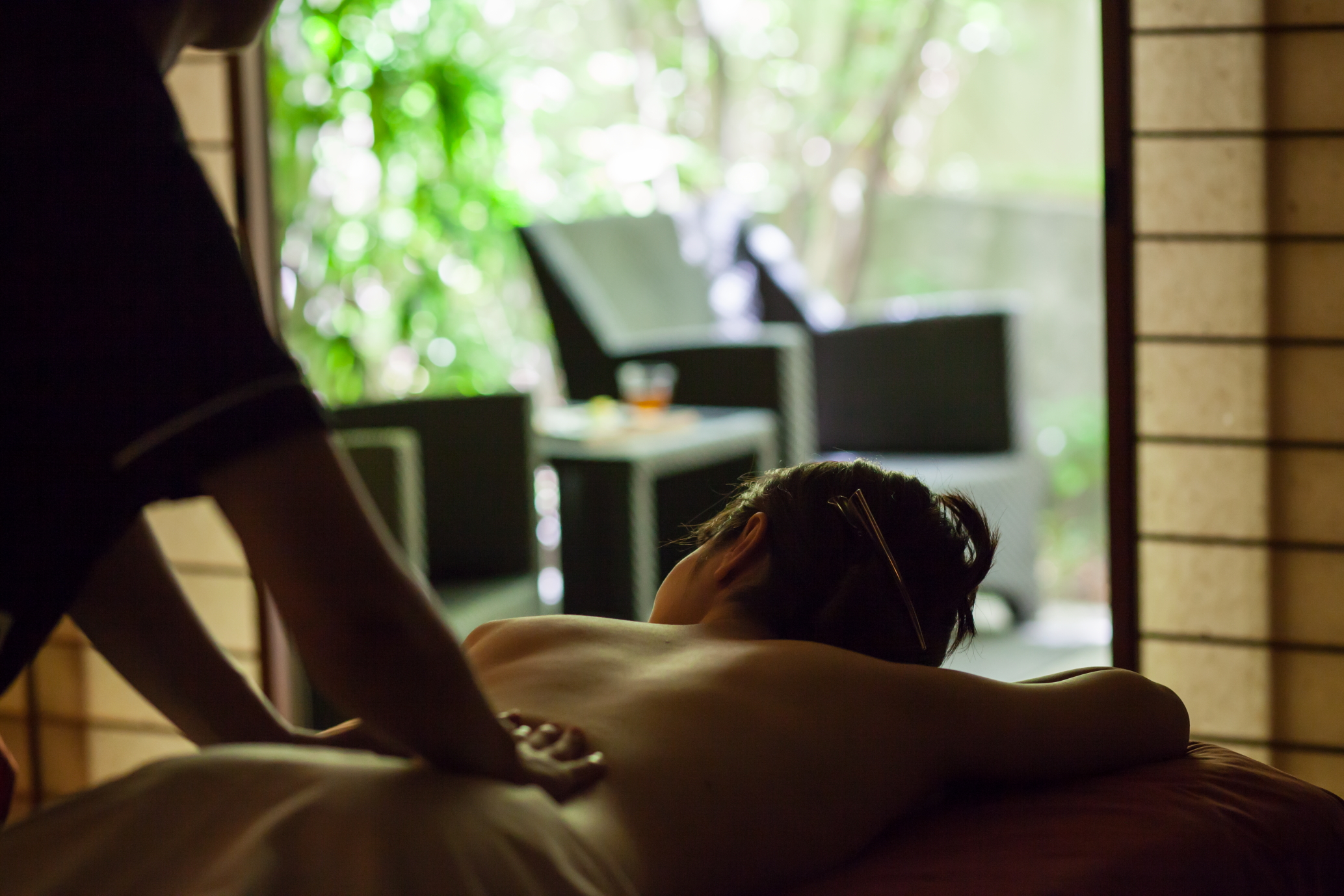 From rejuvenating facial treatments to blissful full-body treatments, there is a wide range of wellness services to choose from. Please refer to this page for further details.
In addition to the features mentioned above, Hotel Chinzanso Tokyo can be enjoyed by guests with diverse and specific needs such as pet owners, Muslim guests, and families traveling with small children.
When visiting the capital of Japan, consider staying at Hotel Chinzanso Tokyo to enjoy authentic Japanese culture and hospitality along with nature in the heart of the city.
Updated on June 20, 2022