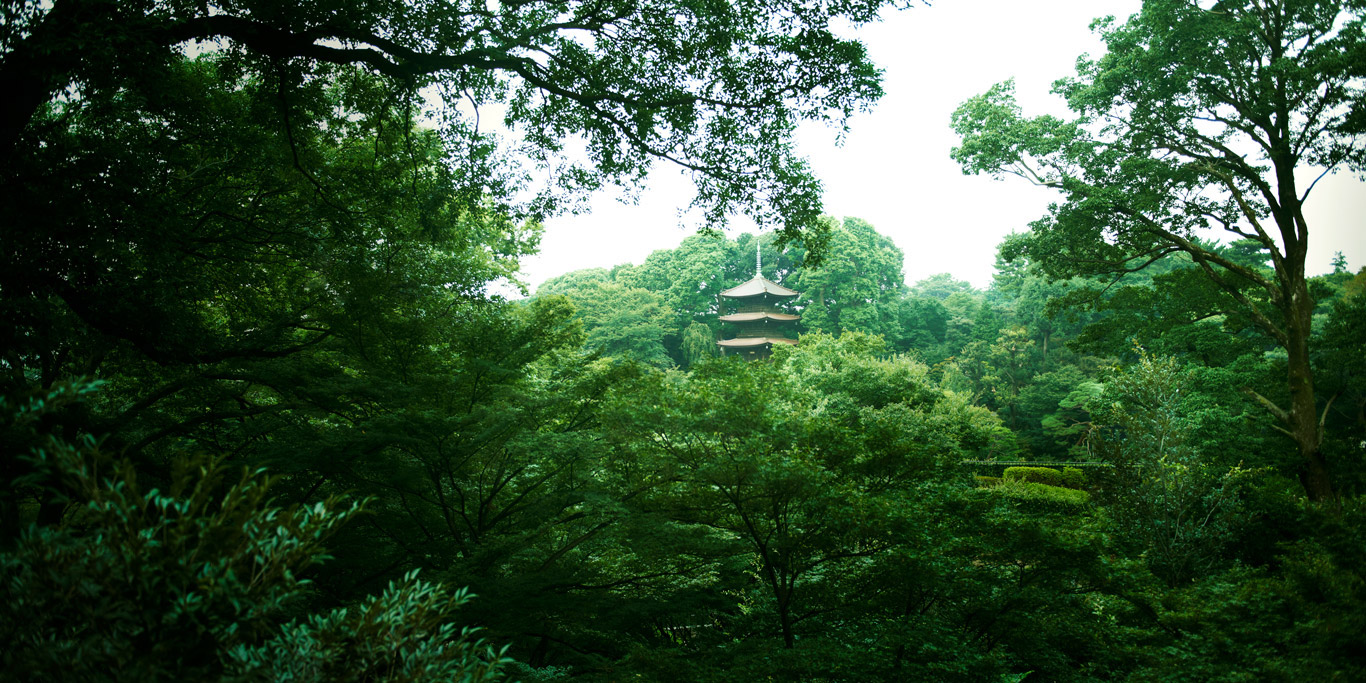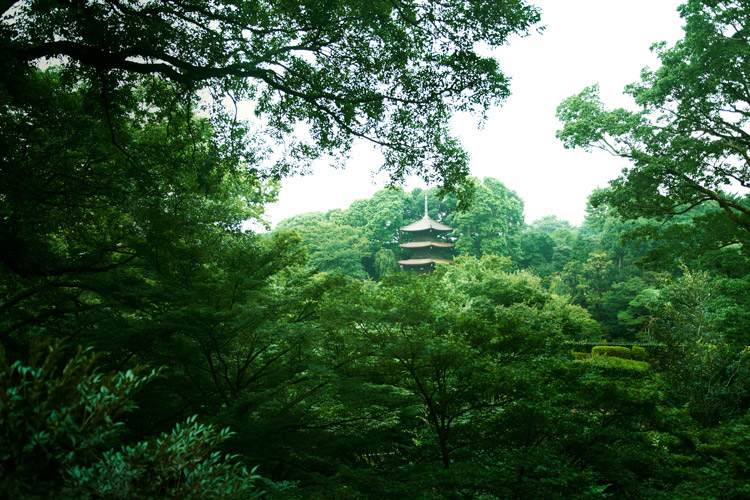 庭園&活動
東京樁山莊大飯店的「現在」、看點
A Tokyo Workation to Remember! Relax and Recharge at Hotel Chinzanso Tokyo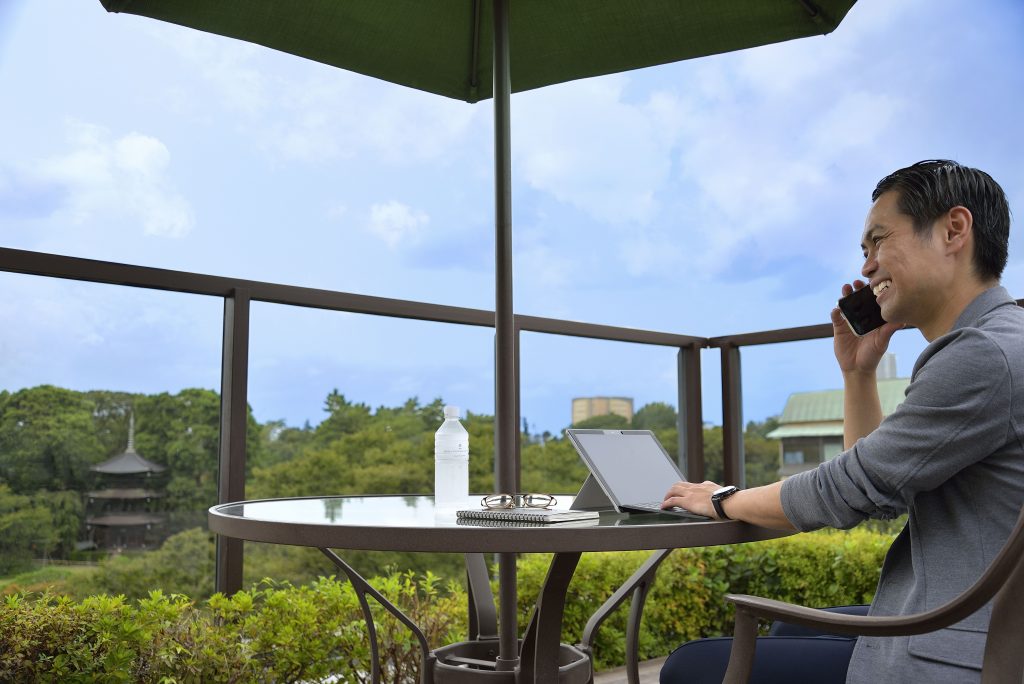 Telework, or the act of working remotely, has increased in popularity worldwide since the beginning of 2020. In Japan, the option to work from home or remotely has been encouraged as a measure to avoid crowded office spaces and public transportation. In fact, the concept of "workation" has been introduced in Japan as early as 2018 as a way to diversify work styles, help increase individual productivity, and support the regional revitalization of destinations affected by a decrease in population. As a result, workation sites have been created in various regions of Japan, such as Wakayama, Nagano, or Hokkaido, where company employees can enjoy a change of pace by combining work and leisure.
Currently, with international and domestic travel restrictions still in place, Japan-based workers might want to consider working remotely from somewhere closer to home that still offers the coveted relaxation of a holiday resort.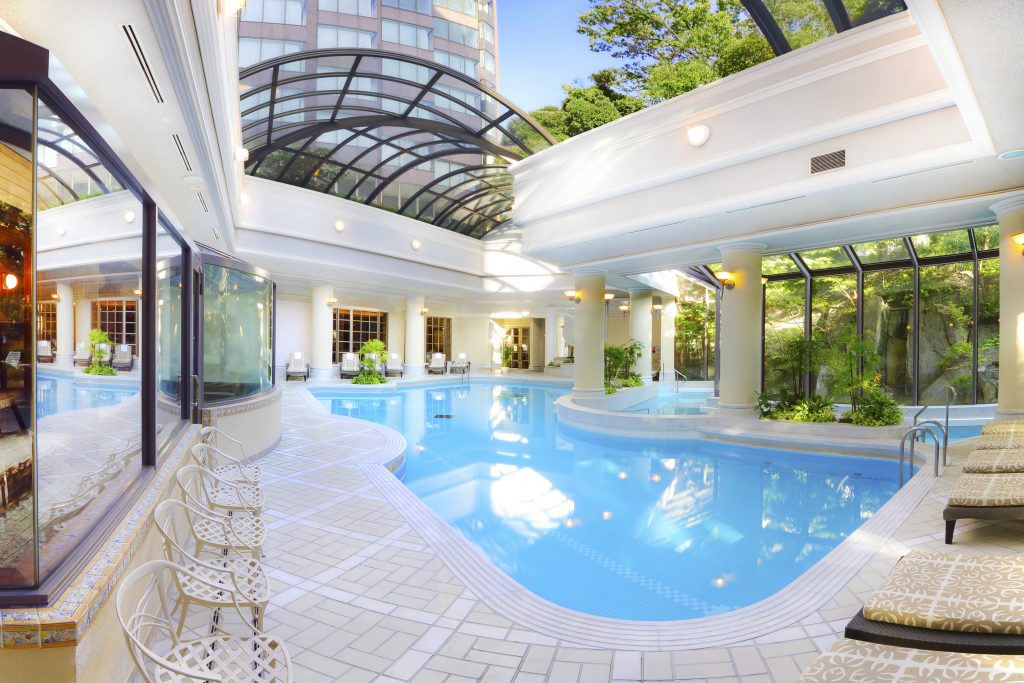 We have great news! Hotel Chinzanso Tokyo, with its lush garden and award-winning spa facility, offers an excellent environment for a workation in the heart of the city. 
Spacious, comfortable rooms with reliable internet connection and desks that can be turned into workspaces are the prerequisites for a workation. Additionally, the accommodation should offer plenty of opportunities for relaxation, amusement, and rest amid nature. After all, the best part of a vacation is the inspiration that one gets from their new environment.
The Features that Make Hotel Chinzanso Tokyo the Ideal Bleisure Destination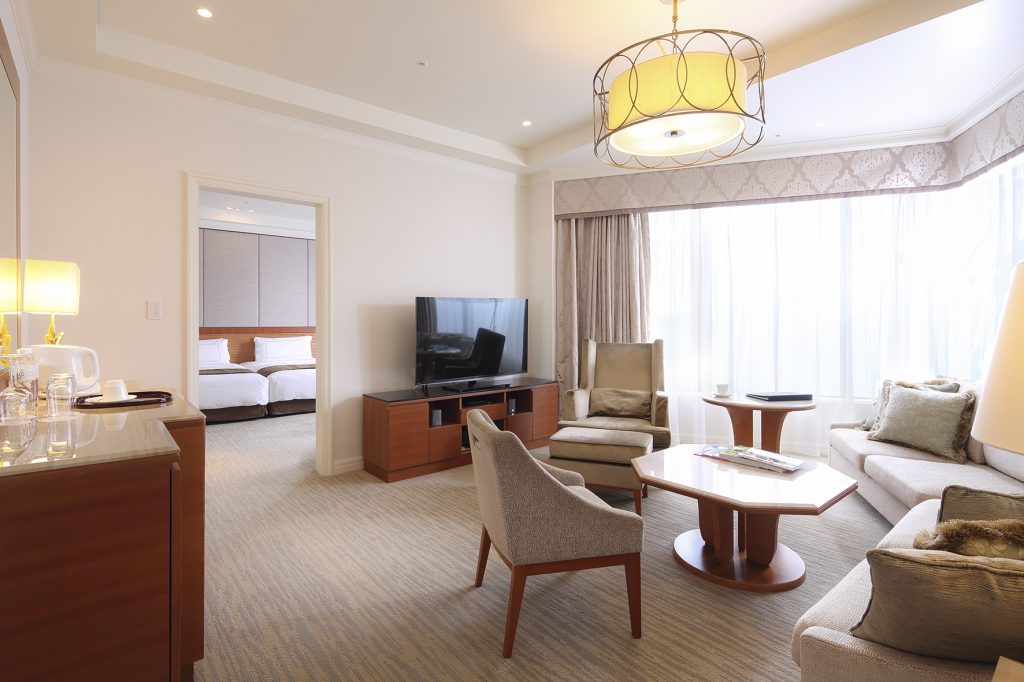 A workation requires a quiet environment where you can focus but also answer calls or take part in online meetings without having to deal with background noise. Despite being located in the heart of Tokyo, Hotel Chinzanso Tokyo is a true oasis away from the hustle and bustle of the city. The hotel has wide precincts, including their iconic garden where time seems to slow down amid the greenery and historical monuments.
The rooms are spacious, making them ideal for family stays. Premium Superior rooms cover at least 45 square meters, while Suites (with a living and bedroom) are from 60 up to 93 square meters. Each room is provided with a desk that you can turn into your workspace by setting up your computer, laptop, and other gadgets. All the rooms have a reliable internet connection so you can rest assured that you can access your work at any time.
For computer tasks that don't involve online meetings, guests can feel free to work from public spaces like the hotel lobby or the Lobby Lounge Le Jardin.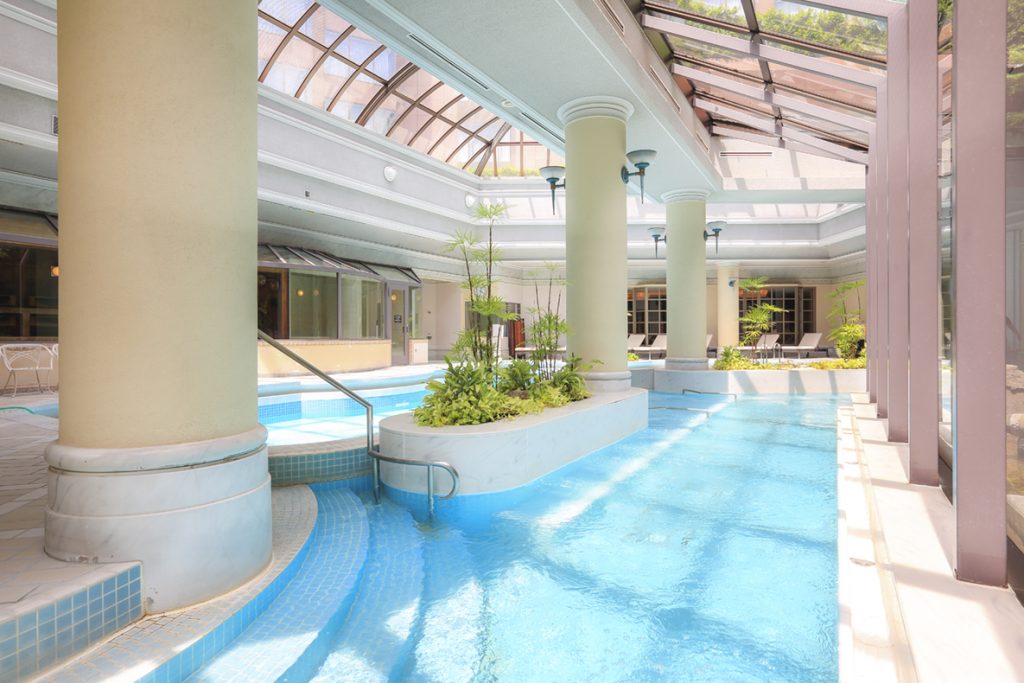 Working remotely while on vacation means that you should be able to relax, rest, and recharge. 
At YU, THE SPA, the excellent spa facility of Hotel Chinzanso Tokyo, you can delight in divine treatments for the whole body or enjoy the relaxing benefits of hot springs. The facility includes a large indoor pool as well as a fitness gym with state-of-the-art equipment.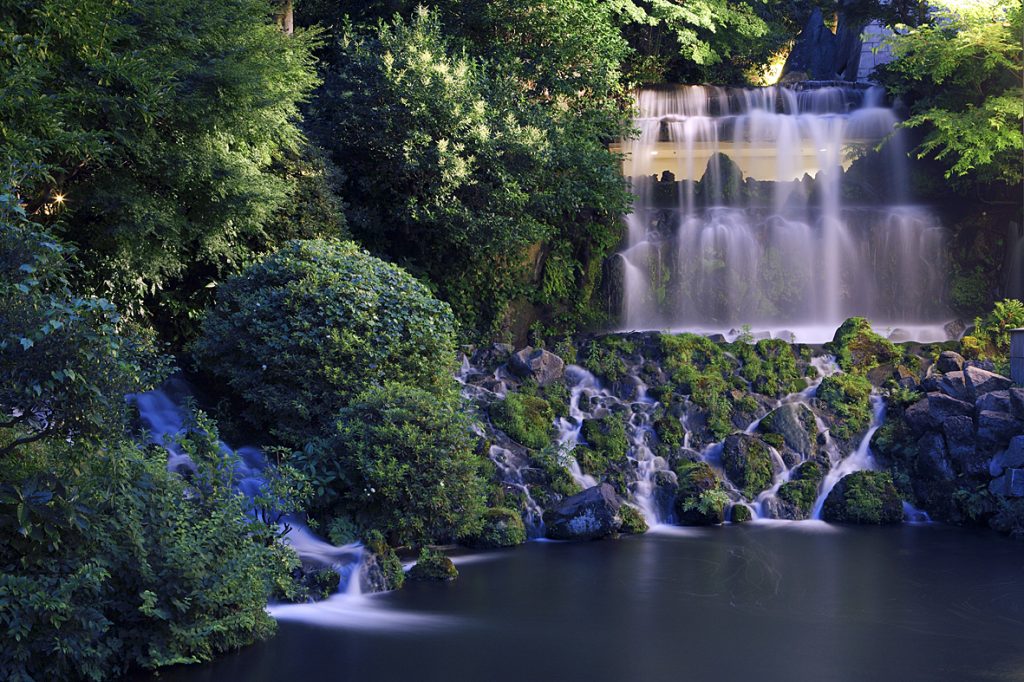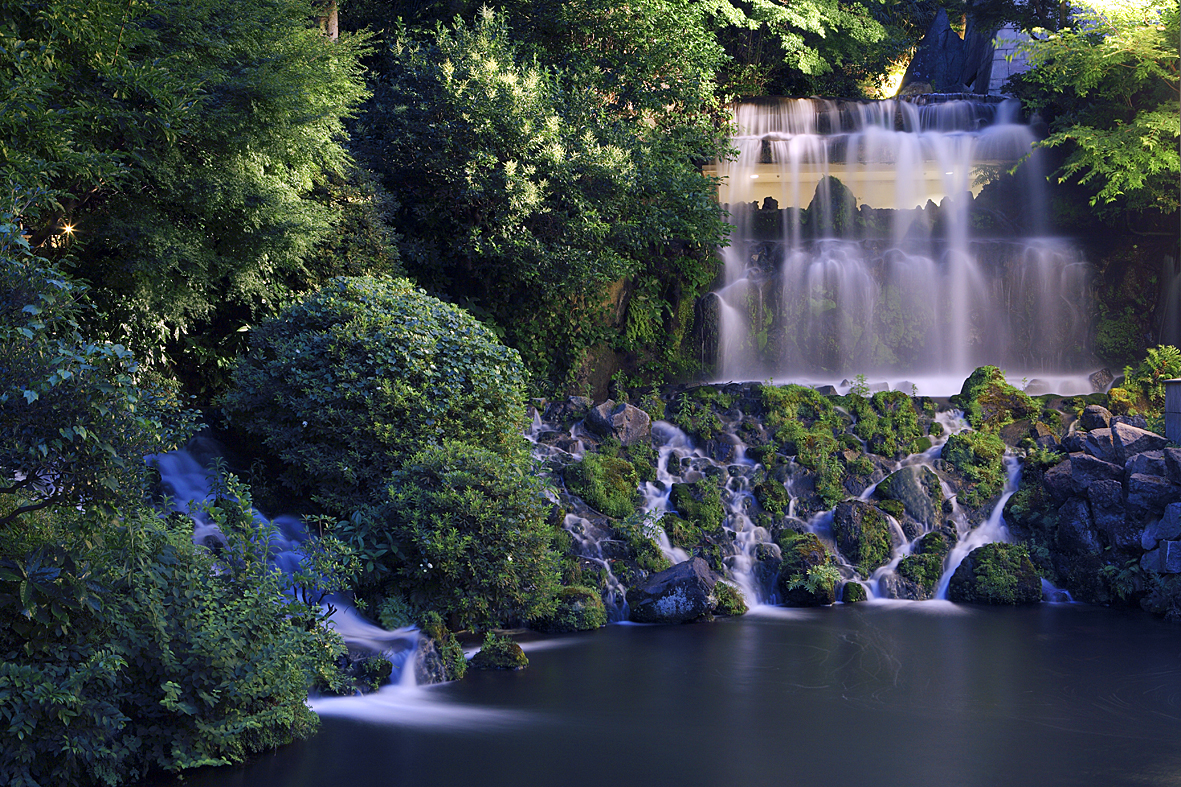 Chinzanso Garden, spreading over an entire hill by the Kanda River, is  where you can reconnect with nature. A short walk around the garden is the chance to feel the eternal changing of the seasons, with each time of year bringing a unique set of sights and sounds. 
Visit in spring and you can enjoy gorgeous cherry blossoms against the centuries-old Three-Story Pagoda. In early summer, you can delight in viewing the fireflies each night. Fall brings an explosion of colors and the nostalgic sounds of insects. Winter at Hotel Chinzanso Tokyo is the season when thousands of camellias bloom, making them a feast for the eyes.
Moreover, the magnificent sea of clouds released several times a day turns Chinzanso Garden into a place like no other. The garden is illuminated with thousands of lights late into the night, enhancing the dreamlike atmosphere. Thanks to these features, Chinzanso Garden is an inexhaustible source of inspiration throughout the year.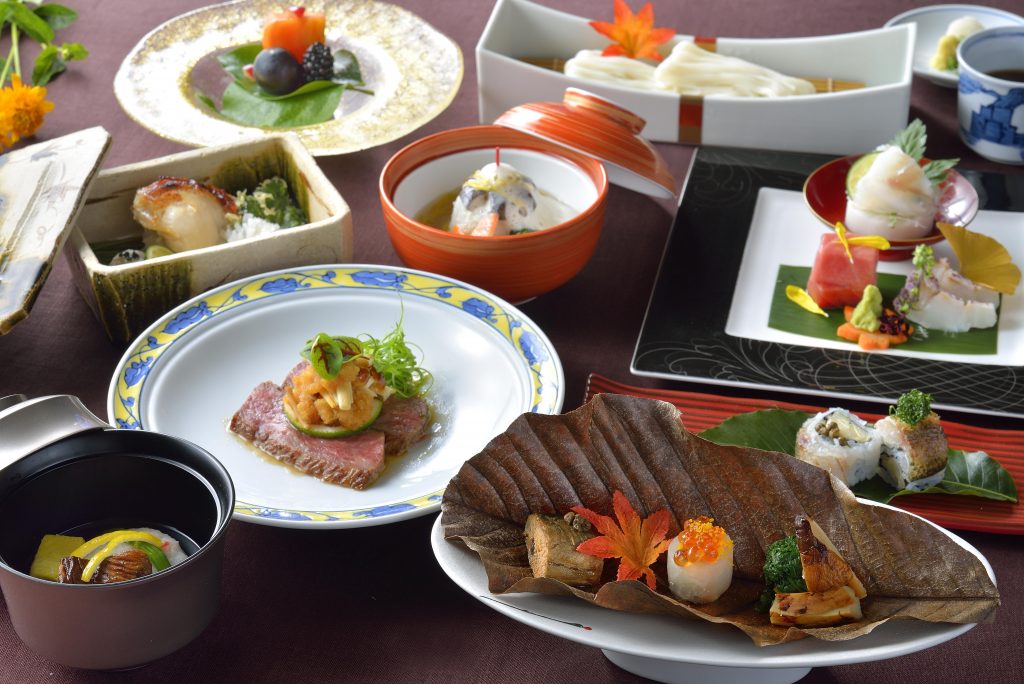 Another feature that makes Hotel Chinzanso Tokyo an excellent destination for digital nomads is the fact that it has not one but nine different dining facilities! These include Japanese and Western-style restaurants, a cafe lounge, and a bar. All your dining needs can be accommodated within the hotel precincts. On the other hand, guests enjoying a longer stay will be happy to know that there are plenty of unique cafes and restaurants in the neighborhood, just a short walk away from the hotel.
Hotel Chinzanso Tokyo has a souvenir shop with an excellent selection of quality items that are ideal as gifts or mementos of one's stay. Popular edible souvenirs include refined sweets made at the hotel, tea, and beverages. As for mementos, many guests choose items designed with camellias, the iconic flower of Hotel Chinzanso Tokyo. Also, after enjoying the comfortable bedding for several days during their stay, some of our guests purchase pillows from the shop, as these are of the same quality as those used in the hotel rooms.
Workation Plans at Hotel Chinzanso Tokyo
Hotel Chinzanso Tokyo offers two types of workation stay plans.
1.Workcation/Bleisure in Superior
25% Off for Stays Longer than 14 Nights + 10,000 Yen Worth of Hotel Credit
This plan is available for Prime Superior rooms, which are 45 square meters (484 square feet). Guests can choose between rooms with double beds or twin beds. The rooms are equipped with reliable WiFi connections, desks, LCD television sets, Blu Ray players, and coffee makers.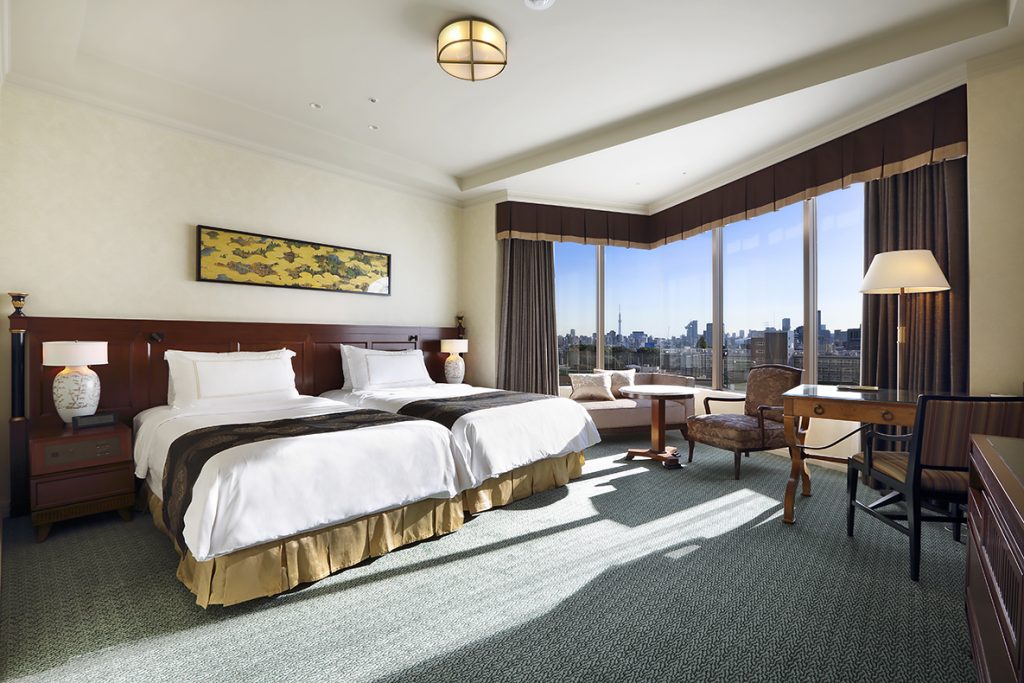 The Prime Superior – City View rooms offer stunning views of Tokyo. The price for a stay starts from 39,011 yen/night.
The Prime Superior – Garden View rooms are beloved for their breathtaking views of Chinzanso Garden with the city in the background. Staying in a room of this type starts from 44,335 yen/night.
Book a Prime Superior room with the Workation/Bleisure plan for 14 days or longer and you'll get a 25% discount on the accommodation fee. Additionally, workation plan users receive 10,000 yen-worth of hotel credit that can be used at all restaurants, shops, and facilities located on the precincts of Hotel Chinzanso Tokyo.
2.Workcation/Bleisure in Suite
30% Off for Stays Longer than 30 Nights + 10,000 Yen Worth of Hotel Credit
There are four types of Suites at Hotel Chinzanso Tokyo: the Executive Suite – City View (60,016 yen/night), the Executive Suite – Garden View (64,856 yen/night), the Deluxe Garden Suite (101,640 yen/night), and the Premier Garden Suite (147,136 yen/night). All suites include living and bedrooms and are ideal for couple or family stays.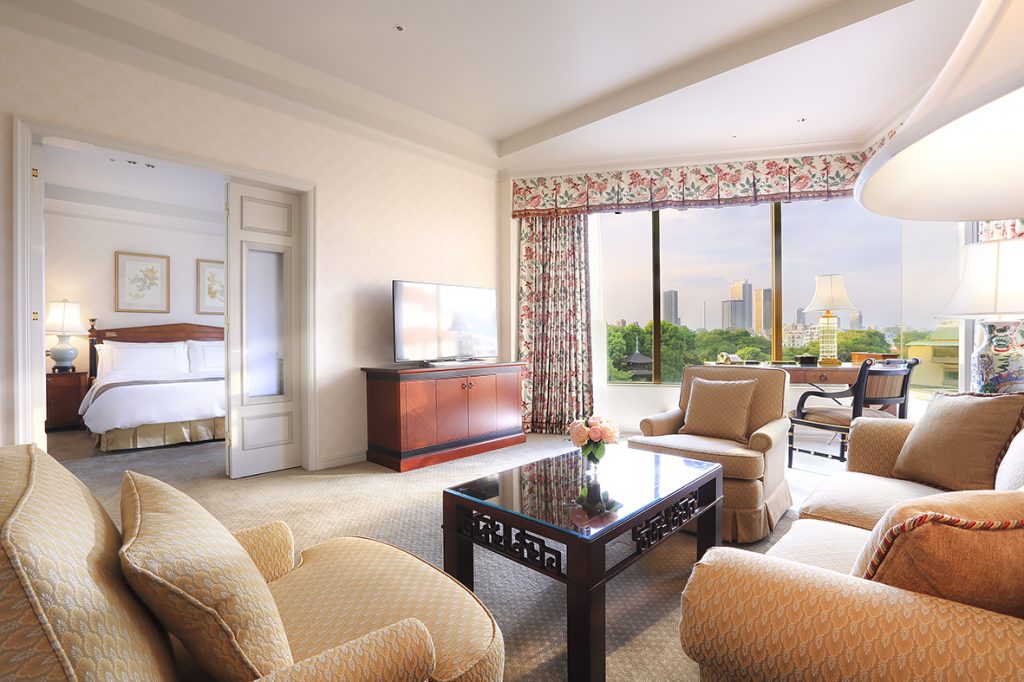 The Executive Suites are 60 square meters. Both types of Executive Suites are available with either double or twin beds. All rooms are provided with amenities necessary for working remotely, including a stable WiFi connection and coffee makers.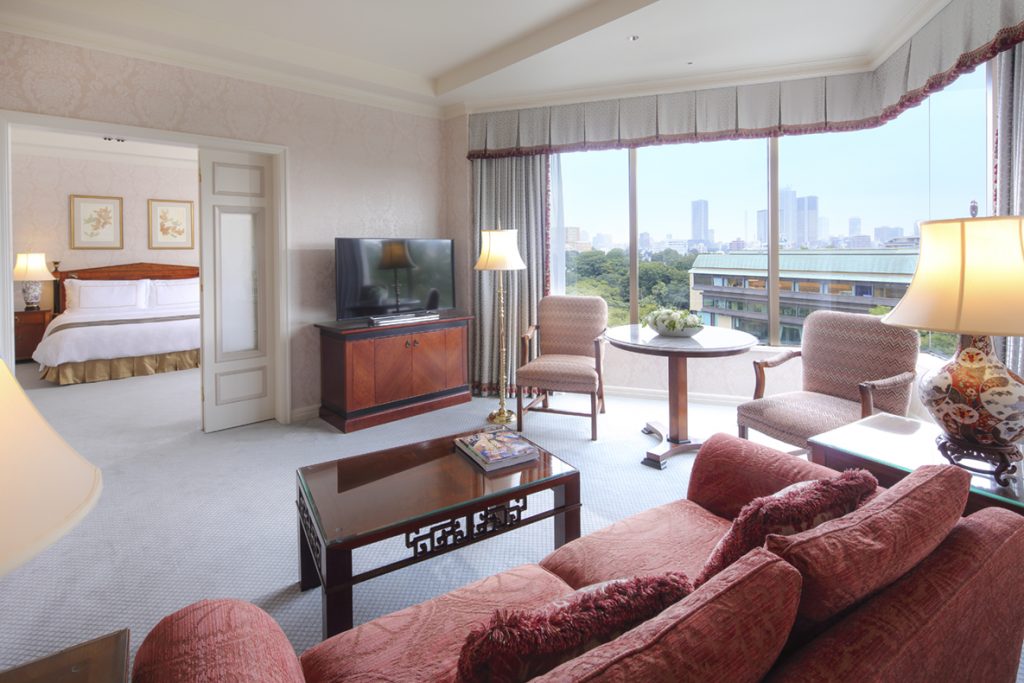 The Deluxe Garden Suite is an 83 square meter nonsmoking suite with a panoramic view of Chinzanso Garden. The classic, elegant furniture creates an inspiring environment that is ideal for both business and leisure.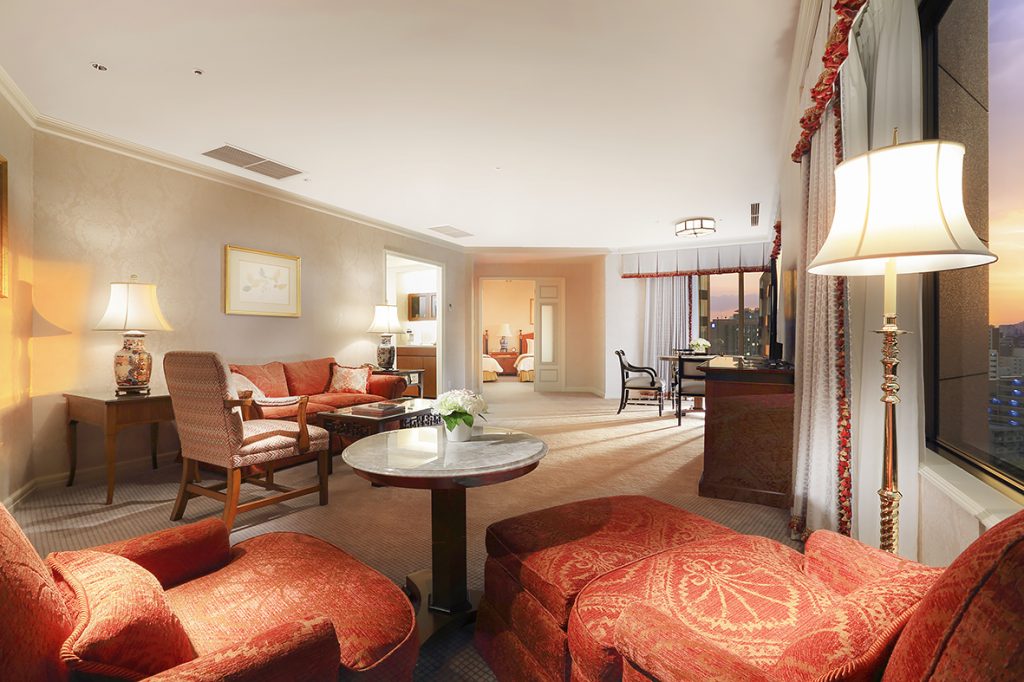 The Premier Garden Suite is even larger at 93 square meters. This suite offers all the comfort for a prolonged stay with one's family.
Book a Suite with the Workation/Bleisure plan for 30 days or longer and you'll get a 30% discount on the accommodation fee. This plan also includes 10,000 yen worth of hotel credit that can be used for purchases and dining on the hotel precincts.
Other Convenient Plans for a Workation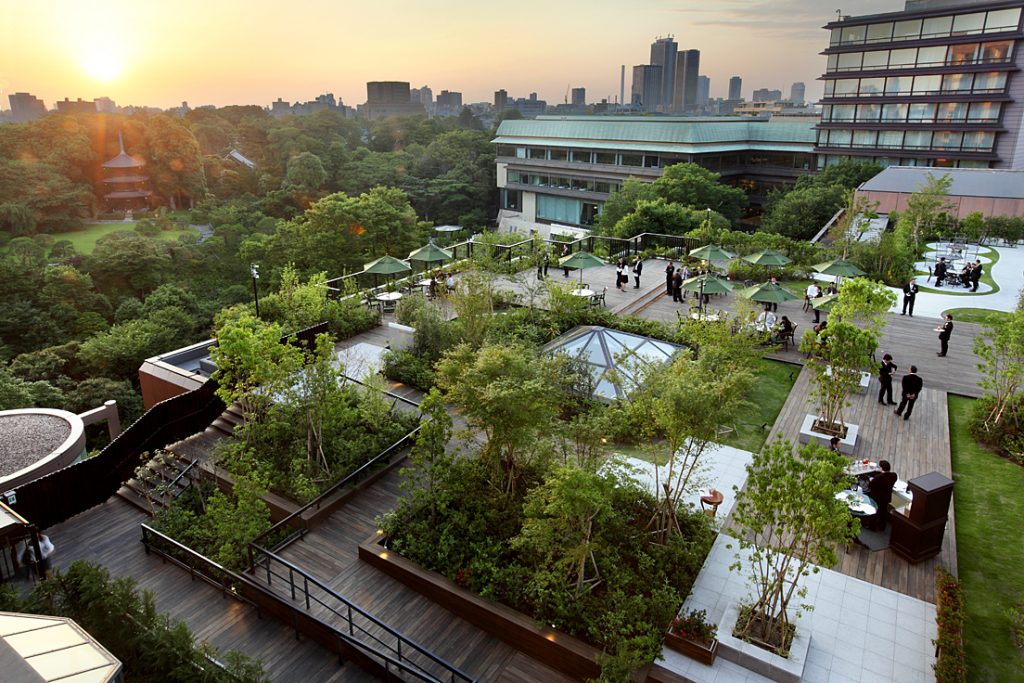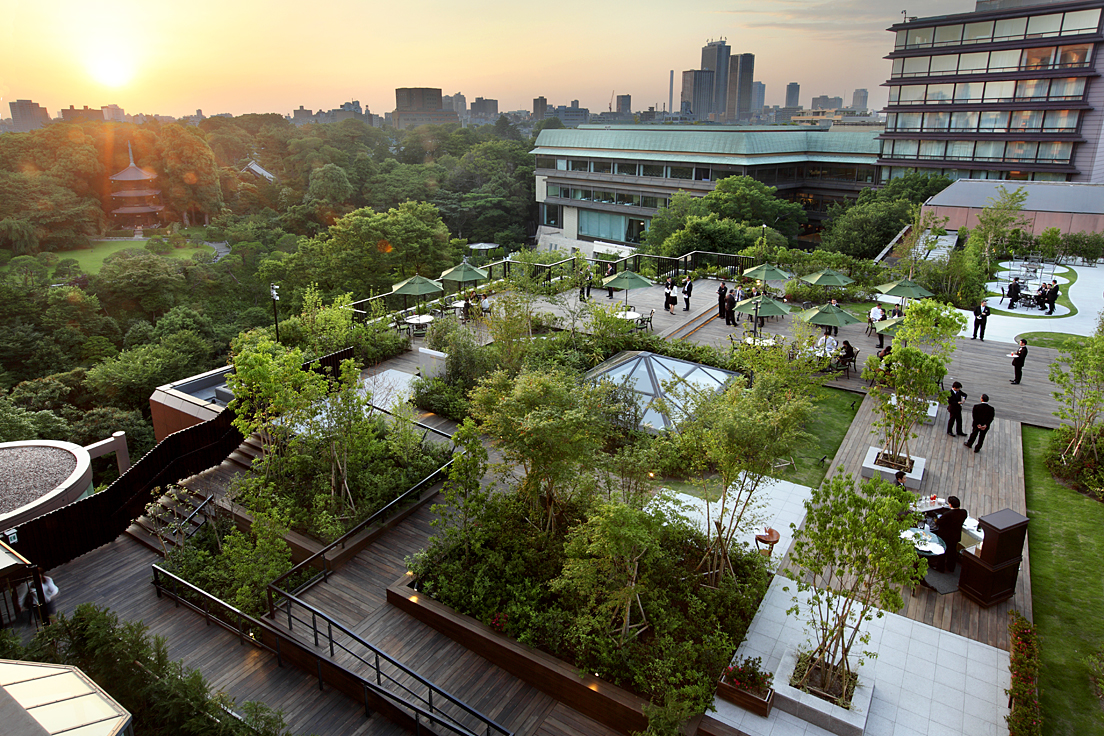 One of the special offers available at Hotel Chinzanso Tokyo is the Stay More – Save More plan, which is available for Superior and Suite rooms. Guests who book a several-night stay with this plan receive a discount starting from 18 percent for three nights up to 30 percent for seven nights, depending on the length of their stay. 
This plan does not include breakfast. Guests can choose to dine in the hotel precincts or outside the hotel, in the city. 
We recommend this plan to those who wish to enjoy a workation at Hotel Chinzanso Hotel but do not plan to stay longer than 14 days. For stays longer than two weeks, please consider the Workcation/Bleisure plans introduced above.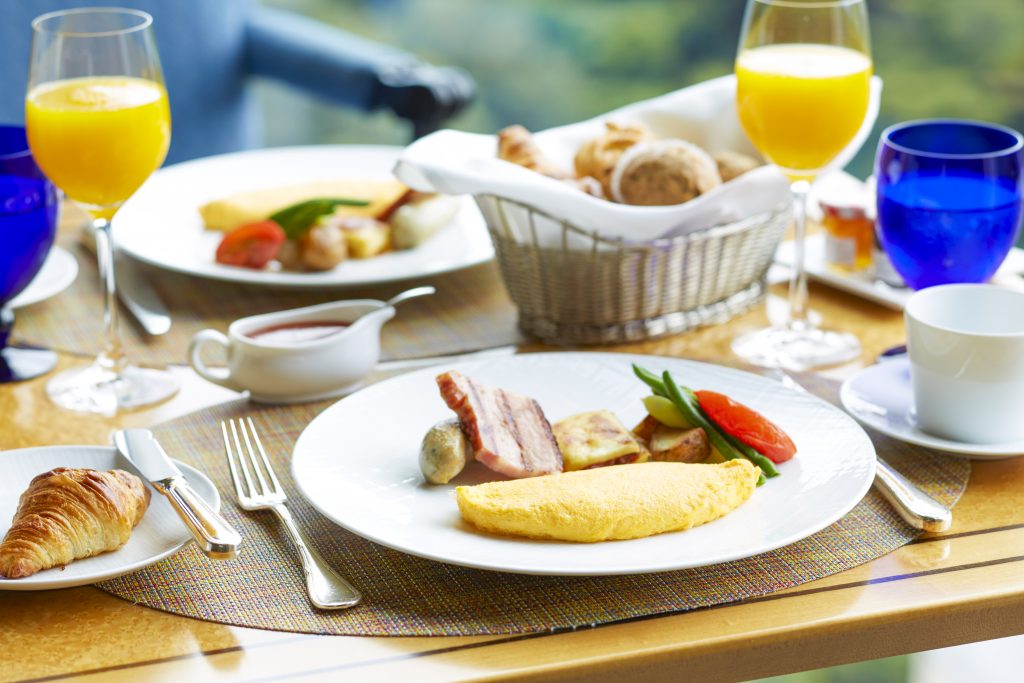 Alternatively, you can consider the Bed and Breakfast plan, also available for Superior and Suite rooms. This plan includes breakfast for two at either Il Teatro for Western-style menus or Miyuki for Japanese-style menus.
Additional Tips for a Truly Rewarding Workation
Digital nomads may want to keep peak seasons of domestic travel in mind when planning their workations in Japan.  Japanese business people tend to combine their vacation with consecutive public holidays. This makes hotels and travel destinations particularly crowded at certain times of the year. If you wish to enjoy a truly peaceful workation, we suggest avoiding Golden Week (early May), mid-August around the Obon holiday, or around the New Year.
We hope you'll take this chance to enjoy the hospitality of Hotel Chinzanso Tokyo for a memorable trip combining business and leisure in the heart of Tokyo.
Updated on April 12, 2022