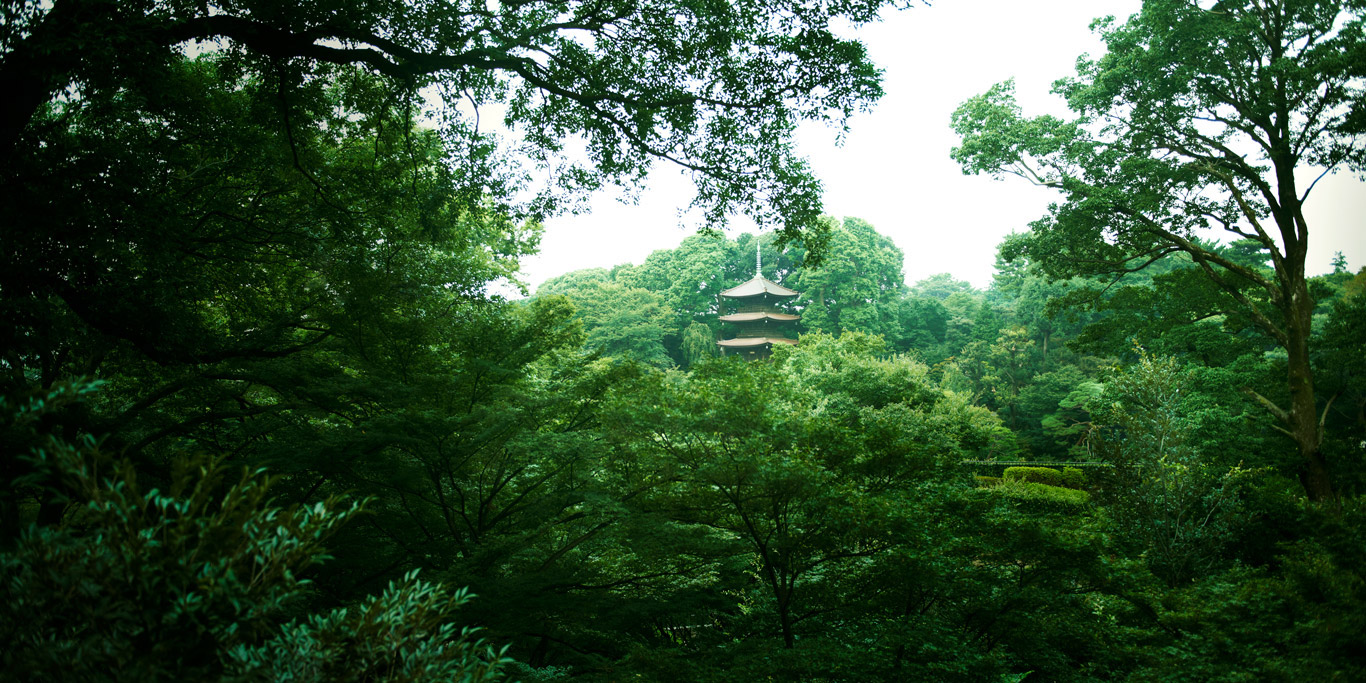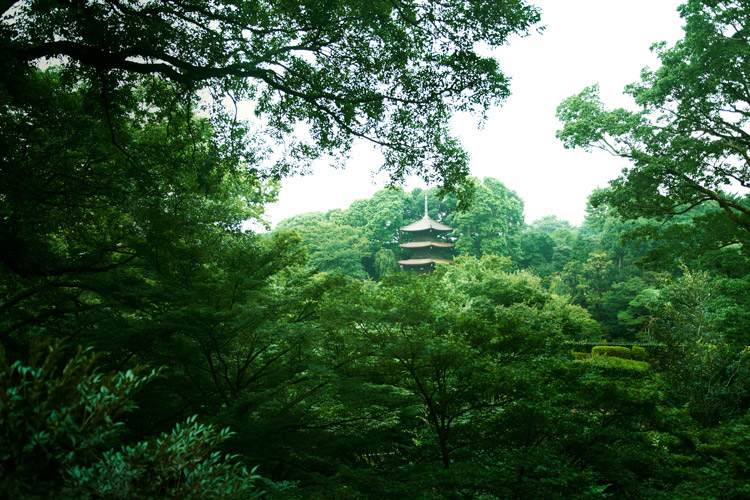 庭園&活動
東京樁山莊大飯店的「現在」、看點
Kids Love It! Family-friendly Services at Hotel Chinzanso Tokyo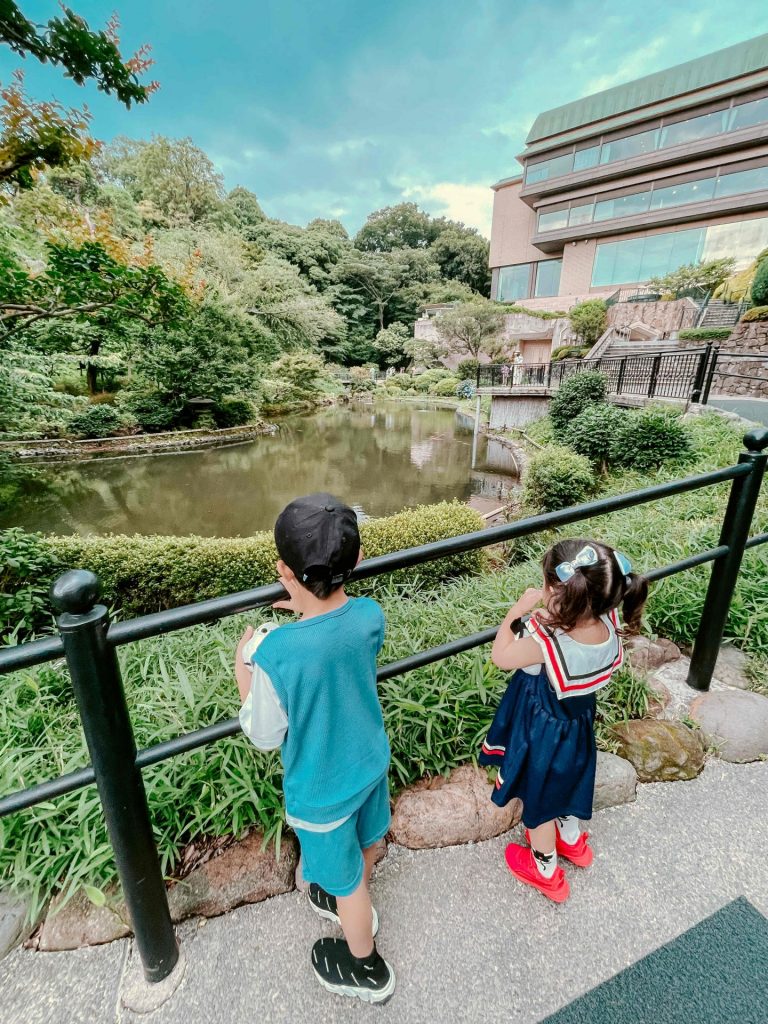 If you have children and are visiting Tokyo, the quality of your stay improves considerably if your accommodation is family-friendly. Hotel Chinzanso Tokyo has always strived to be somewhere all guests can enjoy a truly relaxing, carefree stay. This is why, in addition to basic baby-friendly features, the hotel offers a series of services that makes it one of the best choices for a stay with children in Tokyo.
Child-friendly Services at Hotel Chinzanso Tokyo
1. Infants and Toddlers Stay Free of Charge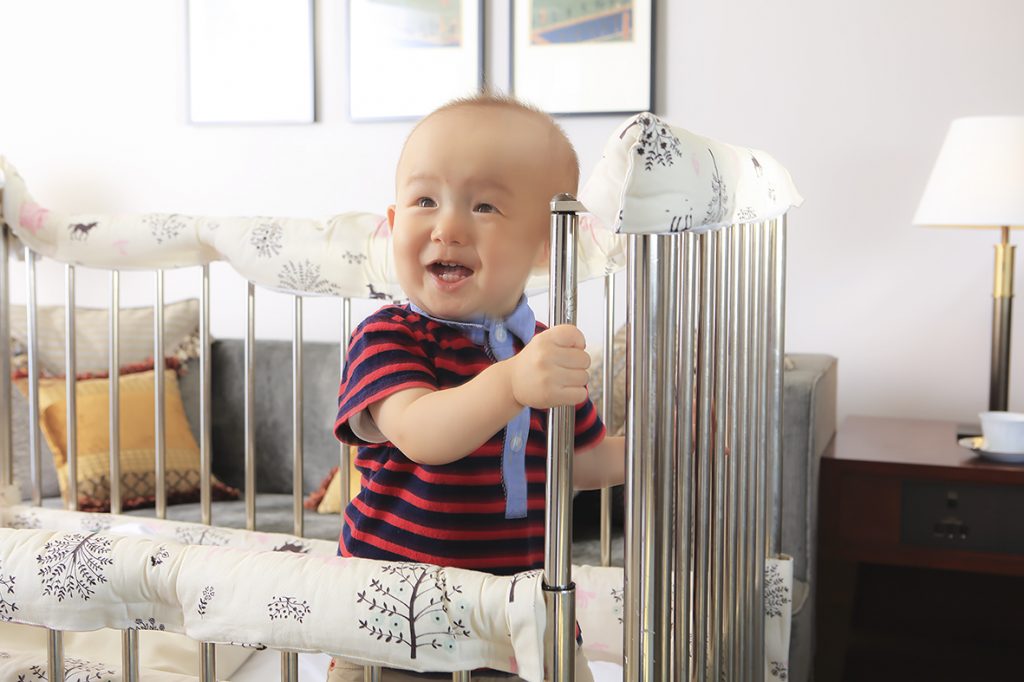 For infants and toddlers who can sleep in the same bed with their parents, no accommodation fee is required. 
2. Hotel Attractions for All Ages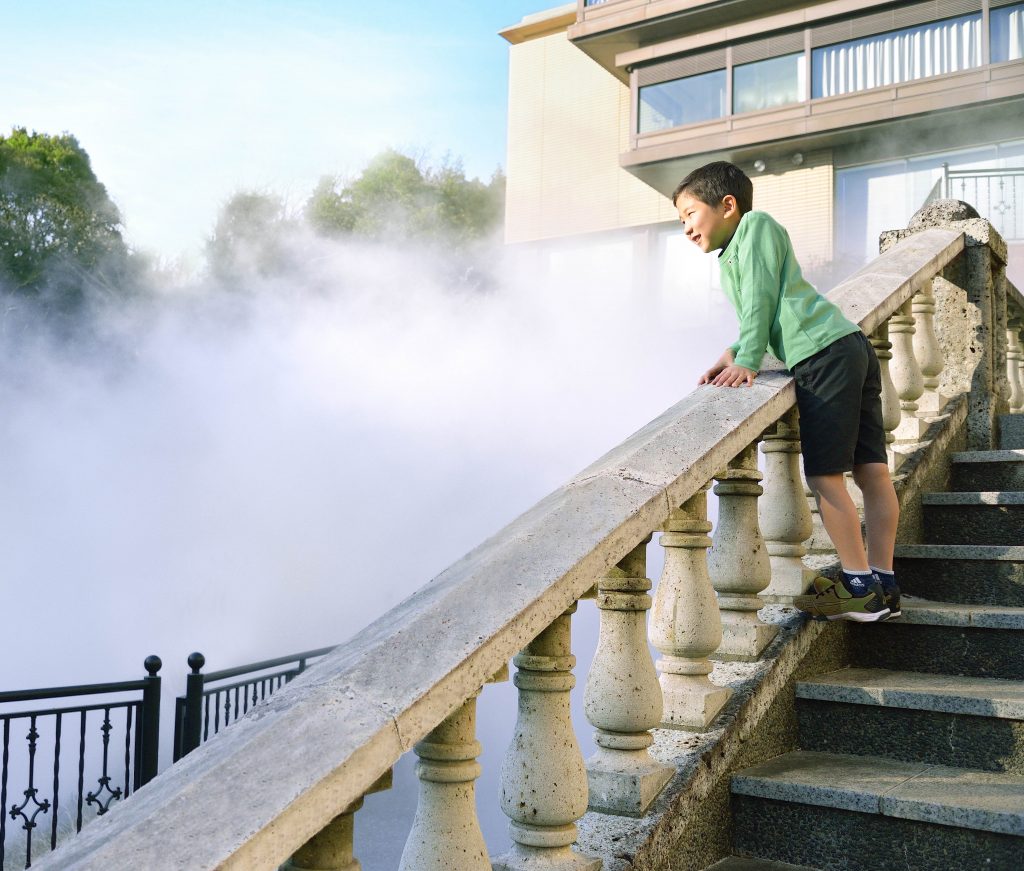 The Tokyo Sea of Clouds, when Chinzanso Garden is enshrouded in mist several times a day, can be enjoyed by the entire family. With illuminations at night and the Forest Aurora during winter months, both children and parents can take part in the beauty. 
Chinzanso Garden itself is an attraction for all ages, allowing guests to experience seven different seasons unique to Hotel Chinzanso Tokyo. Some child-friendly events that take place in the garden include firefly viewing in mid May and a wind chime display in the summer.
The hotel is also home to an all-weather heated swimming pool with natural light as well as hot springs sourced directly from Ito. (*Please note that children under 4 years old are not permitted to enter. Children 4~12 years old can use the pool from 8:00 to 18:00.)
3. Beds for Children and Infants are Rent Free
If you wish to have an extra bed for your child or infant, please specify this at the time of booking. Extra beds are available for free. In case you need more than one, please make sure to book in advance as numbers are limited.
For infants, a set of amenities consisting of a diaper pot, a body sponge, a gauze handkerchief, baby shampoo and body soap, milk lotion, milk cream, and sunscreen will also be delivered together with the baby bed.
4. Babysitting Service
A babysitting service is available upon request at Hotel Chinzanso Tokyo. The babysitter will watch the children either in the nursery room of the hotel or in the guestroom while the parents or guardians attend a party, enjoy dinner or lunch at the hotel restaurants, or go out in the city. The fee is 3,000 yen (before tax) for one hour between 9:00 and 18:00, and 3,750 yen (before tax) for one hour during the 7:00 – 9:00 and 18:00 – 22:00 intervals. The service minimum is 2½ hours . (*An additional 2,000 yen will be charged for the babysitter's transportation expenses.)
Please note that the babysitting service is only available for staying guests and needs to be booked at least four working days in advance.
5. Amenities for Children and Infants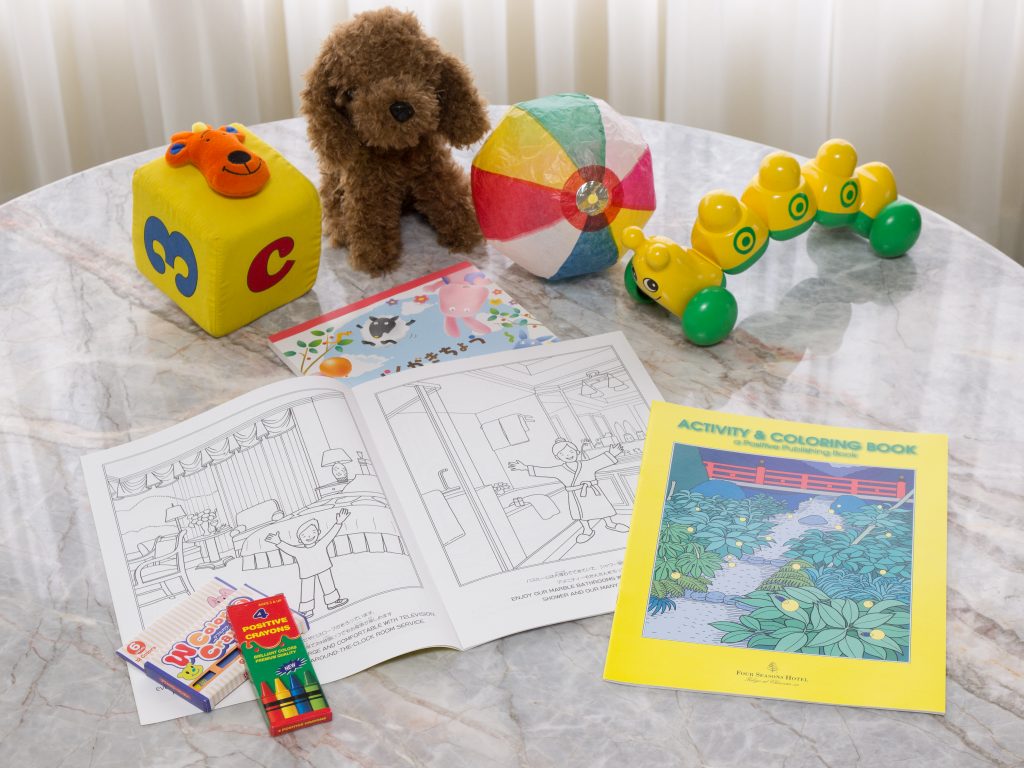 Hotel Chinzanso Tokyo offers a special set of amenities for children. The set includes slippers, a toothbrush, a bathrobe, pajamas, a gauze pad, coloring books, and toys.
The amenity set for infants consists of a baby shampoo set, a plush doll, a gauze pad, a bottle warmer, a feeding bottle, paper diapers, and other items. 
6. Child-friendly Room Service Menu
The room service menu includes dishes for children. For breakfast, guests can opt for cereal with sliced banana or berries, eggs prepared according to the child's preference, pancakes, or a set with French toast, eggs and a baked apple.
The lunch and dinner menus include corn cream soup, fried chicken and French fries, spaghetti with meat sauce, or a set meal with chicken omelet, rice and French fries. 
7. Child-friendly Menus at the Hotel Restaurants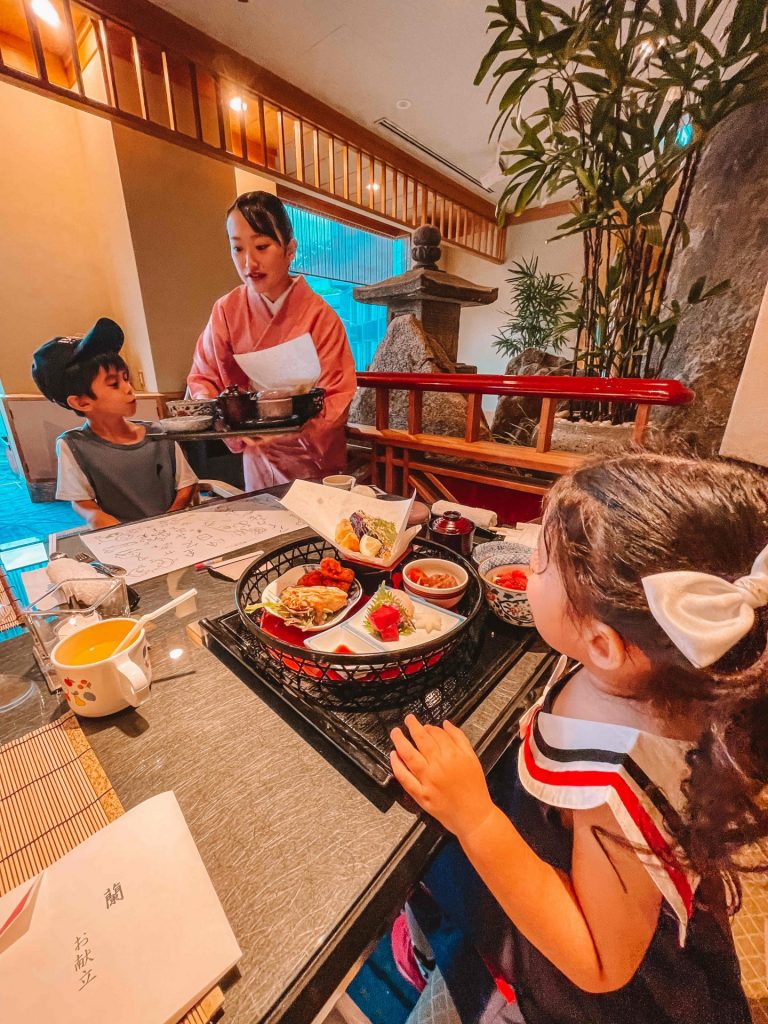 All the major restaurants within Hotel Chinzanso Tokyo–Ryotei Kinsui, which is specialized in kaiseki cuisine, the Italian restaurant Il Teatro, the Japanese restaurant Miyuki, the lava stone grill restaurant Mokushundo, the soba specialty restaurant Mucha-an, and the lobby lounge Le Jardin–offer special menus for  young guests.
Please note that at dinnertime, only children older than 6 can dine in the main hall at Il Teatro. Younger children are allowed provided that their guardians use a private dining room. (*A room fee is required.)
Il Teatro offers various special breakfast and lunch/dinner menus for children of all ages, but please note that these menus need to be ordered beforehand.
8. Nursing Rooms and Diaper-changing Rooms
Nursing rooms are available on the first floor of the main building of Hotel Chinzanso Tokyo and the Banquet Hall. These baby-friendly room are open for use by both staying guests and restaurant visitors.
Diaper-changing stations are available on floors one to four of the main building and on all floors of the Banquet Hall.
9. Children's Goods Available at the Hotel Shop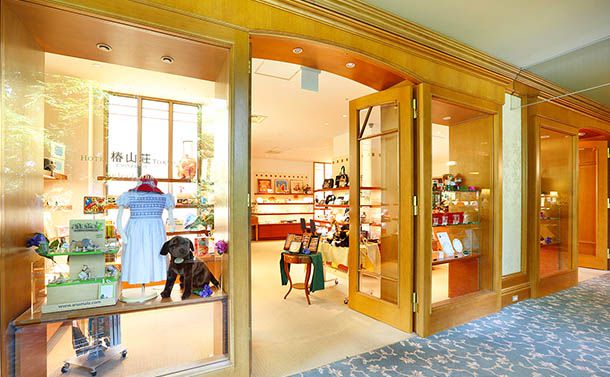 At the Hotel Chinzanso Tokyo shop, baby items, such as paper diapers and bibs, children's clothes, socks, and toys are all available for purchase.
10. Stroller Rental Service
The guests' strollers can be stored in the cloakroom. Strollers are also available for rental. Please inquire at the hotel concierge or at the reception.
11. Stroller-friendly Pathways in the Garden
The standout feature of Hotel Chinzanso Tokyo is the beautiful Japanese garden that boasts a history of over 150 years. Chinzanso Garden is a true oasis of green in the heart of the city attracting visitors from all around Japan and the world. 
With the exception of a hill that can be climbed only by using the stairs, the largest part of the garden has paved pathways that can be easily accessed with a stroller.
12. Photography Service for Special Occasions
If you visit Hotel Chinzanso Tokyo with your family for a special occasion, such as an anniversary or a graduation, consider using the commemorative photography service of the hotel. You can have your picture taken inside the hotel or in the garden. It is sure to become a cherished keepsake of the occasion you spent at the hotel.
Reviving the Camelia Mountain With Local Children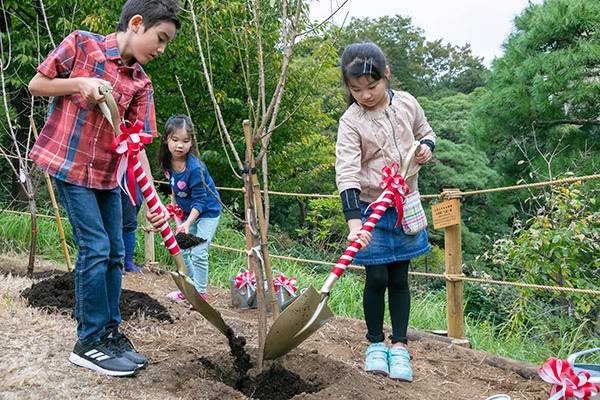 Hotel Chinzanso Tokyo is committed to preserving the splendid Chinzanso Garden, a natural site of historical significance, to following generations and connecting their inherited past with the future. In the Garden Project, launched in October 2020, one of the goals for the hotel was to revive the historical Camelia Mountain by planting ten thousand camelia trees by 2022.
To complete this objective, many of the new camelia trees were planted with the help of local elementary school children, selected through an essay competition. Three children and their families were invited to stay at the hotel and take part in the camelia planting ceremony. You can watch footage of this special event in this 2-minute video released by Hotel Chinzanso Tokyo.
The initiative of involving local children in the revival of the Camelia Mountain is unique to Hotel Chinzanso Tokyo. It is at the same time an original way of making sure that children can enjoy their stay at the hotel for many years to come.
Enjoy a Relaxing Family Stay at Hotel Chinzanso Tokyo
The childcare and babysitting services and attractions, alongside the kid-friendly restaurant menus, all make it easy for both adult guests and their children to enjoy their stay at Hotel Chinzanso Tokyo.
Do visit with your family to create wonderful memories of the time you spent together in Tokyo.
Updated on November 16, 2022