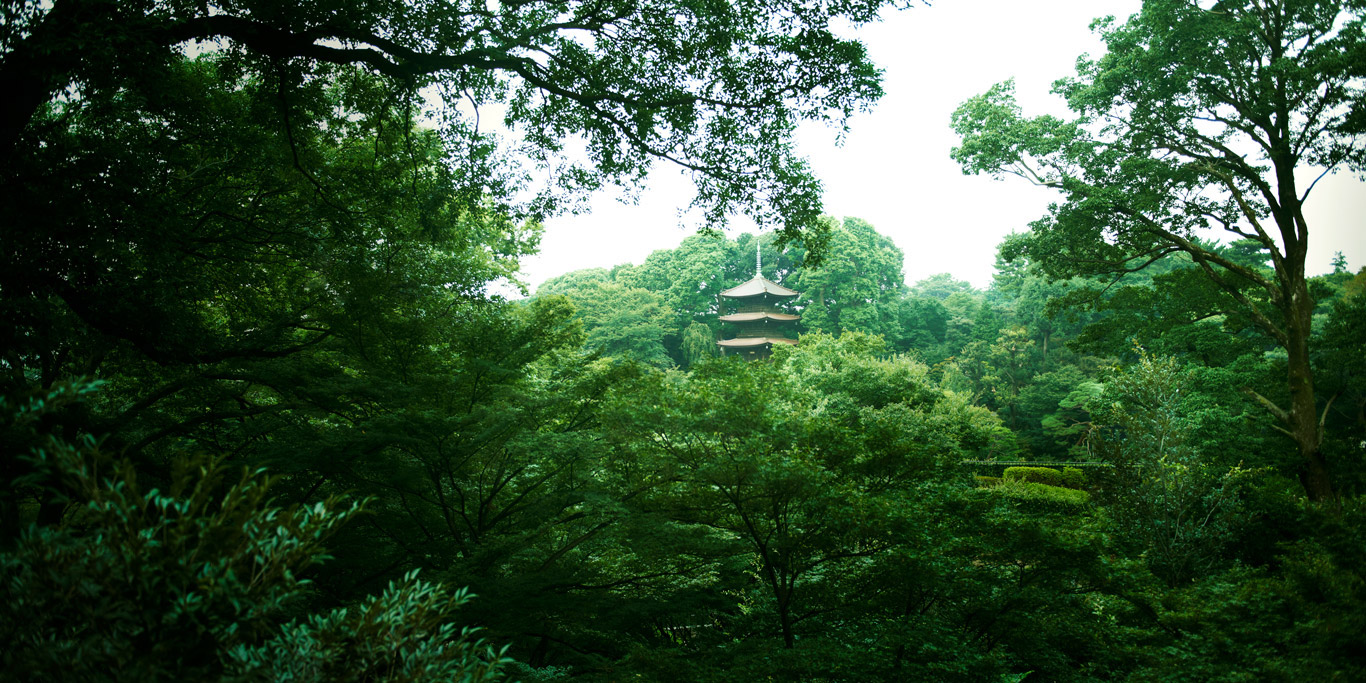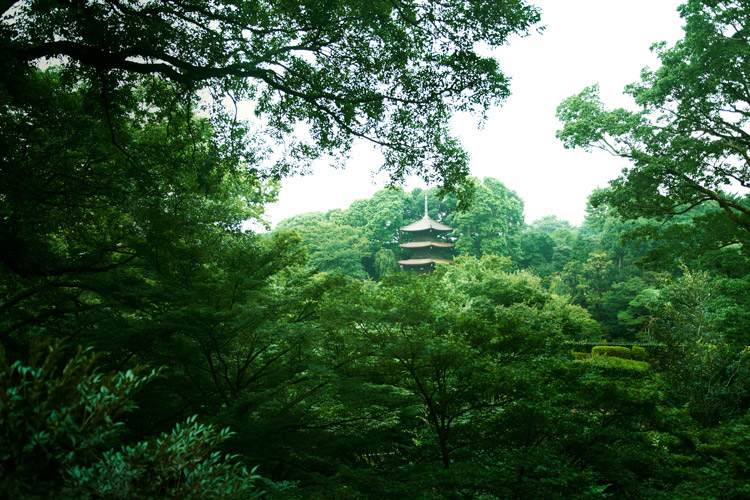 庭園&活動
東京樁山莊大飯店的「現在」、看點
A Complete Guide to Hotel Chinzanso Tokyo's Restaurants, Cafes, and Bars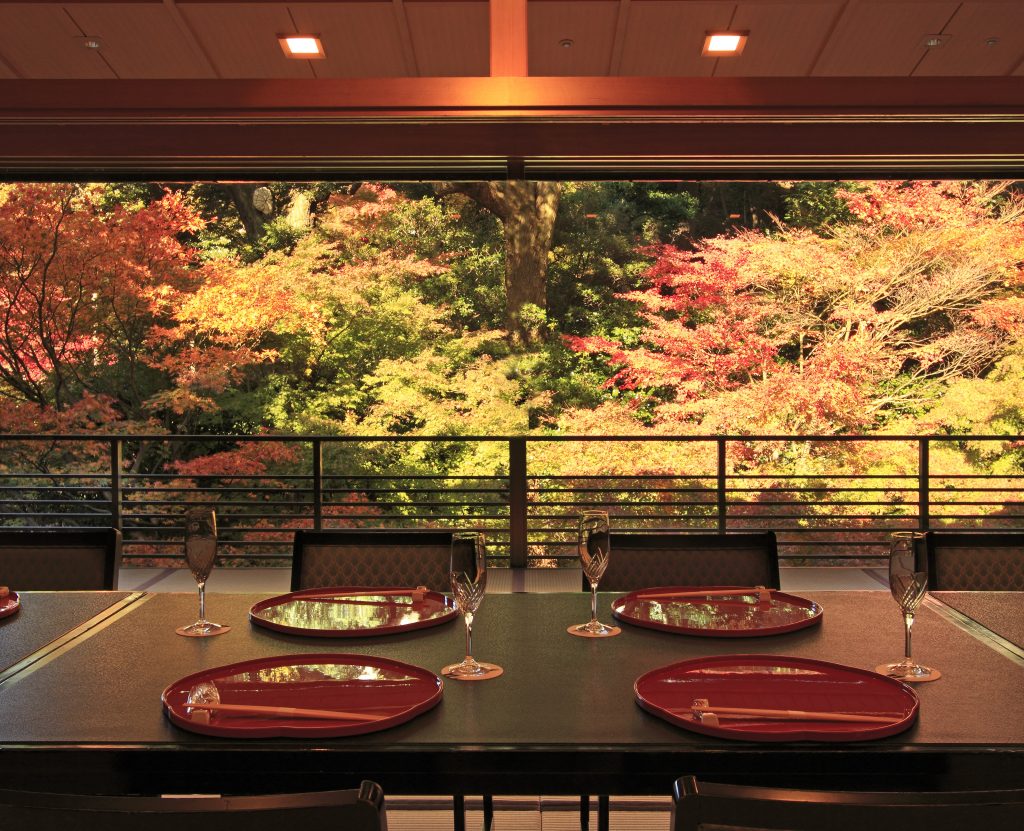 If you'd like to enjoy exquisite Japanese cuisine in Tokyo or you're planning a special dinner or lunch in the city, consider visiting one of the restaurants within Hotel Chinzanso Tokyo. Our hotel has several dining options, including restaurants, cafes, and a bar, offering the ideal ambiance and menus for any occasion. Some of these facilities offer splendid garden or city views that transform a meal into an unforgettable experience.
Moreover, dining at one of our restaurants or cafes grants access to Chinzanso Garden, allowing you to take in the breathtaking Tokyo Sea of Clouds along with seasonal flowers and various events that take place throughout the year. These events include firefly watching in June, a bamboo lantern display in summer, or cherry blossom and fall foliage light-ups.
Read on to learn more about the ten main dining facilities within Hotel Chinzanso Tokyo. We introduce each with a focus on cuisine and ambiance, as well as the occasion that each of them are best suited for.
Fine Dining
Ryotei Kinsui: Refined Japanese Cuisine inside the historic Chinzanso Garden
Ryotei Kinsui is a luxury Japanese restaurant specializing in kaiseki cuisine. Kaiseki course meals are the culmination of Japanese cuisine; each dish is a miniature work of art, gracefully combining seasonal flavors and prepared using carefully selected ingredients.
The restaurant is located in Chinzanso Garden; guests can enjoy the authentic Japanese interior in each private dining room, with some spaces offering a view of the surrounding greenery and pond.
Dining at Ryotei Kinsui is in itself an experience of refined Japanese culture. We warmly recommend it to guests who are visiting Japan and wish to enjoy the best of what Japanese cuisine has to offer. 
Japanese customers often choose Ryotei Kinsui for formal occasions such as entertaining visitors, special anniversaries, celebrations, or business meals.
2.Miyuki: Japanese Cuisine, from Sushi to Teppanyaki Grill Dishes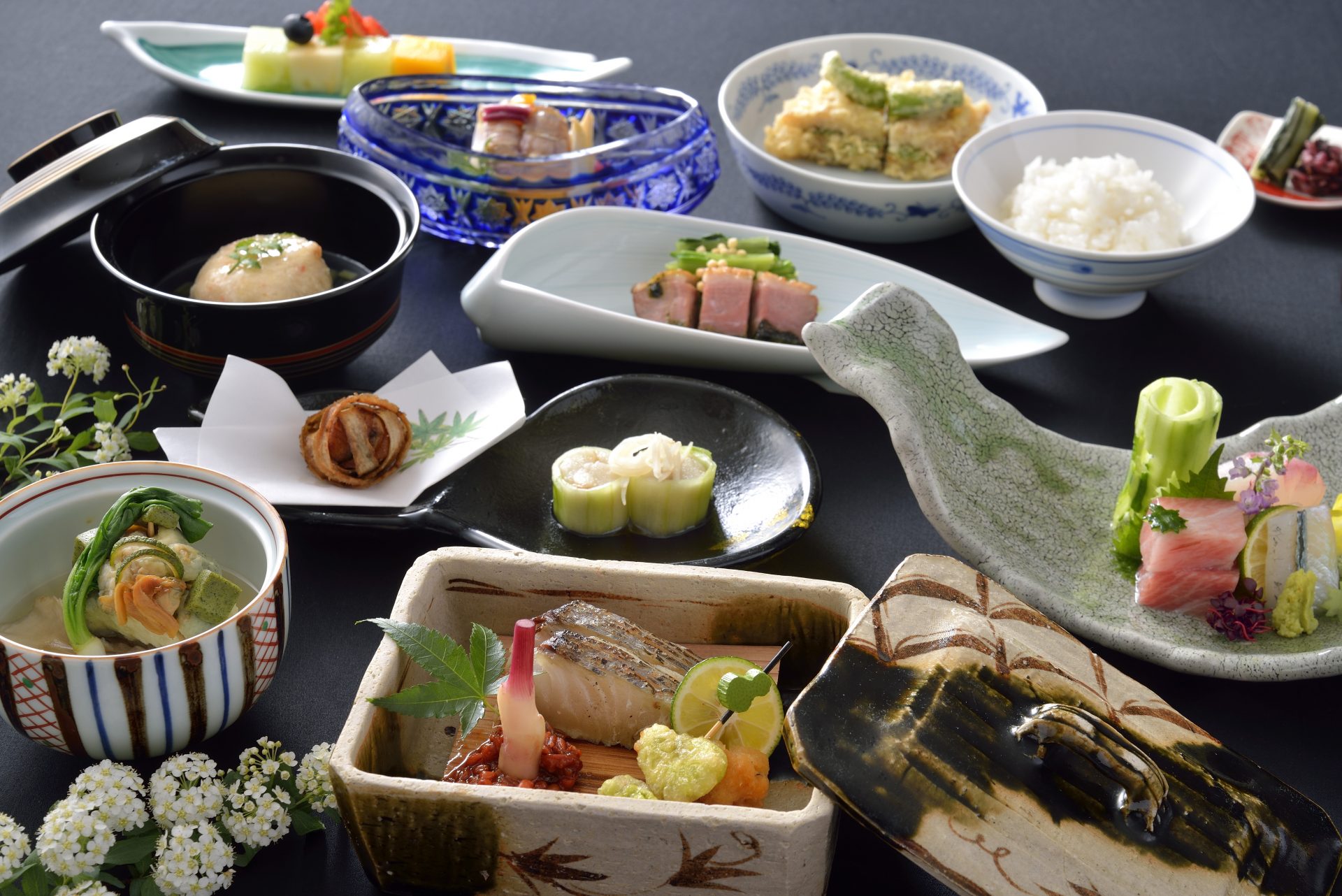 Miyuki is a restaurant specializing in Japanese cuisine. From sushi to teppanyaki (hot plate) grill cuisine, soba noodles, or tempura (deep-fried dishes), this restaurant offers a wide variety of delicious Japanese dishes.
Guests staying at the hotel can choose the Japanese-style breakfast offered at Miyuki. The breakfast menu is a balanced assortment of dishes made using mainly vegetables and fish.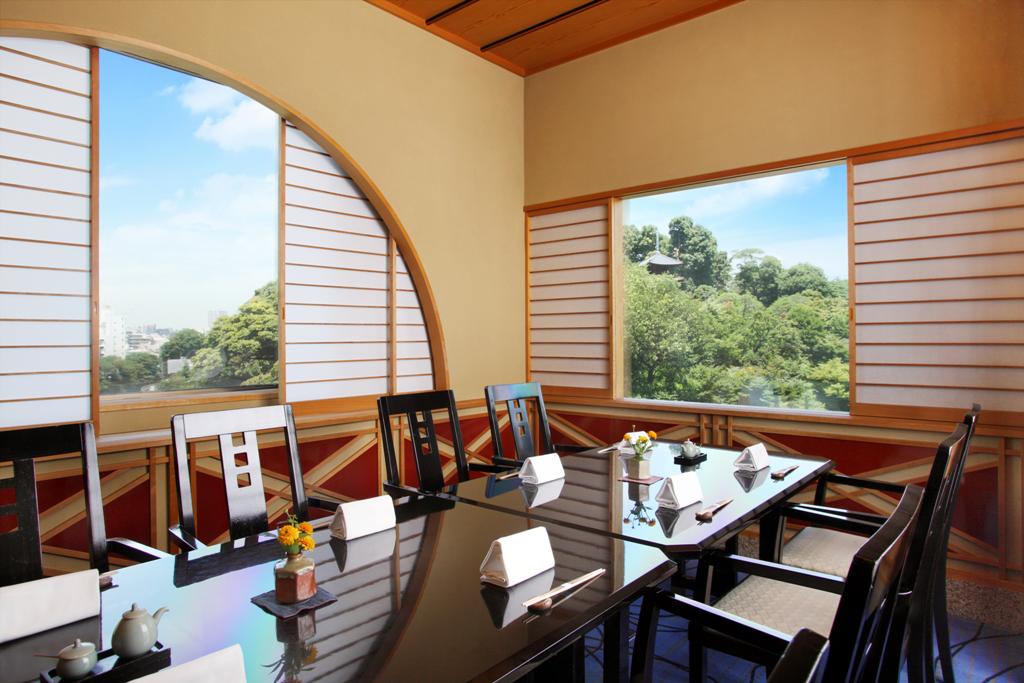 Please note that visiting guests can dine at Miyuki only on weekdays for lunch or dinner. While less formal than Ryotei Kinsui, Miyuki also has a Japanese ambiance that will leave a lasting impression.
We suggest dining at Miyuki if you wish to enjoy a particular type of Japanese cuisine where teppanyaki dishes are prepared right at your table. Combine your dining experience with a walk in the garden before or after the meal for a memorable visit.
3.Il Teatro: Italian Cuisine and a Stylish Interior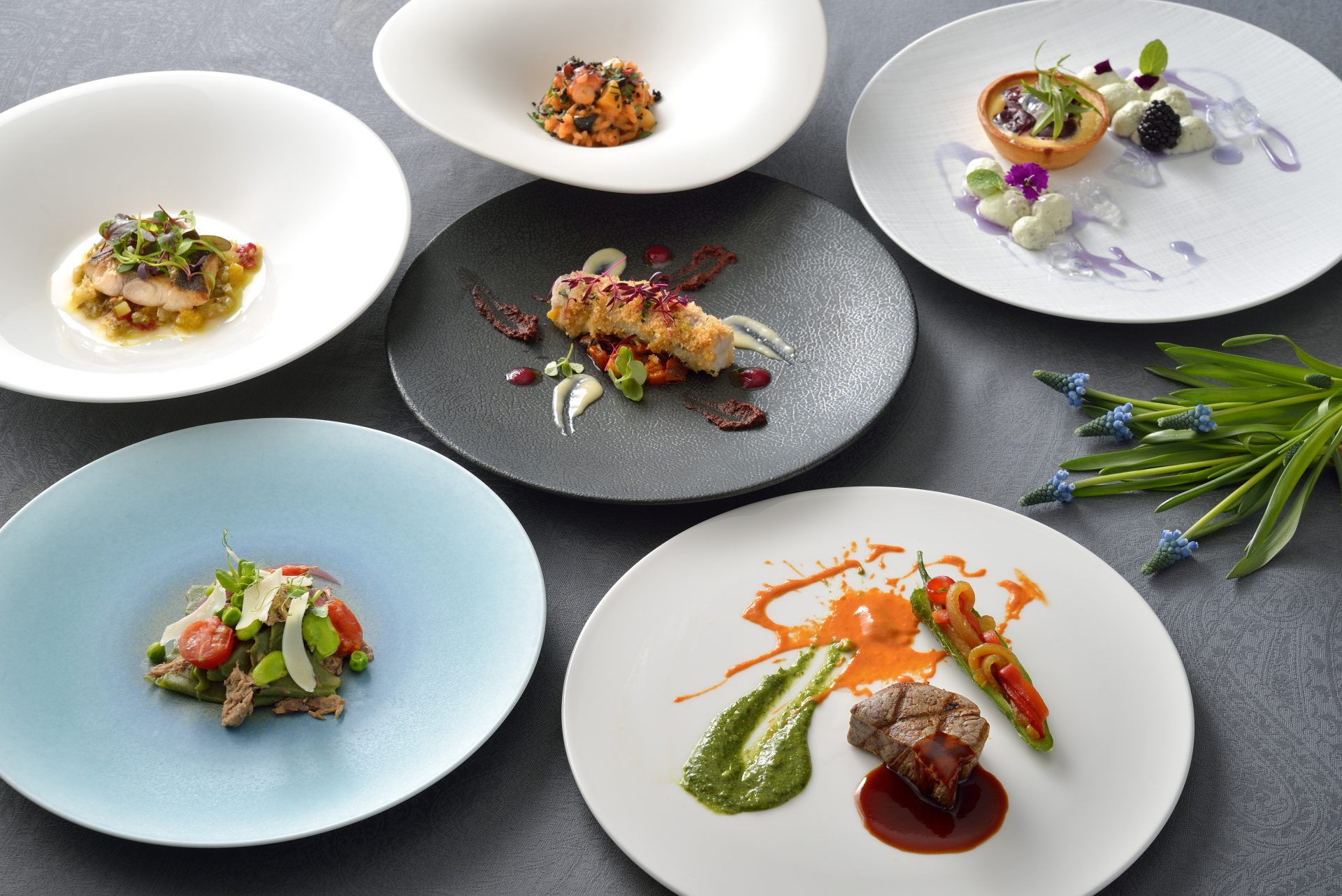 Il Teatro specializes in refined Italian cuisine, which customers can enjoy for lunch or dinner. The menu is varied and reflects the seasons; our chefs take particular care in choosing quality ingredients and arranging the dishes in a way that evokes the feeling of each season.
This restaurant serves as the hotel's breakfast venue for staying guests who opt for the Western-style breakfast.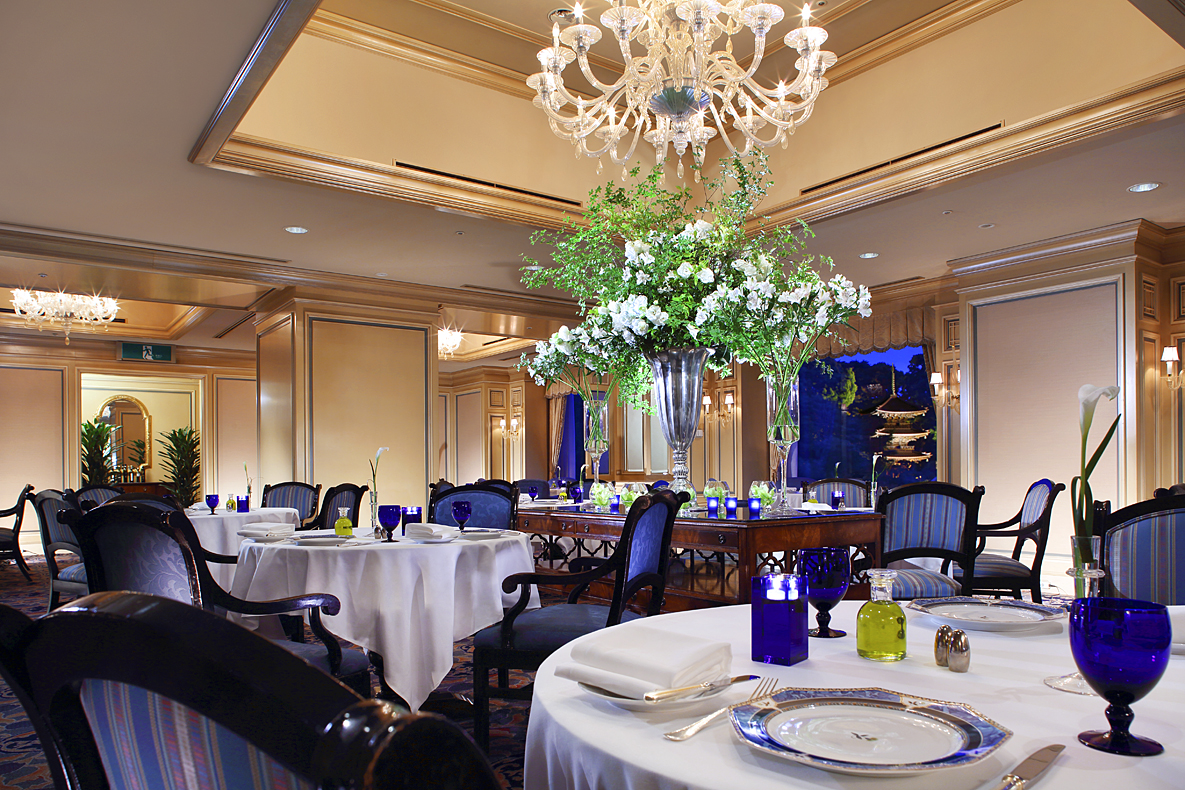 Due to its impressive crystal chandelier and large windows with garden views, the ambiance of Il Teatro is festive, making it the ideal location for a romantic dinner or special anniversaries.
4.Mokushundo: Flavorful Stone-Grilled Cuisine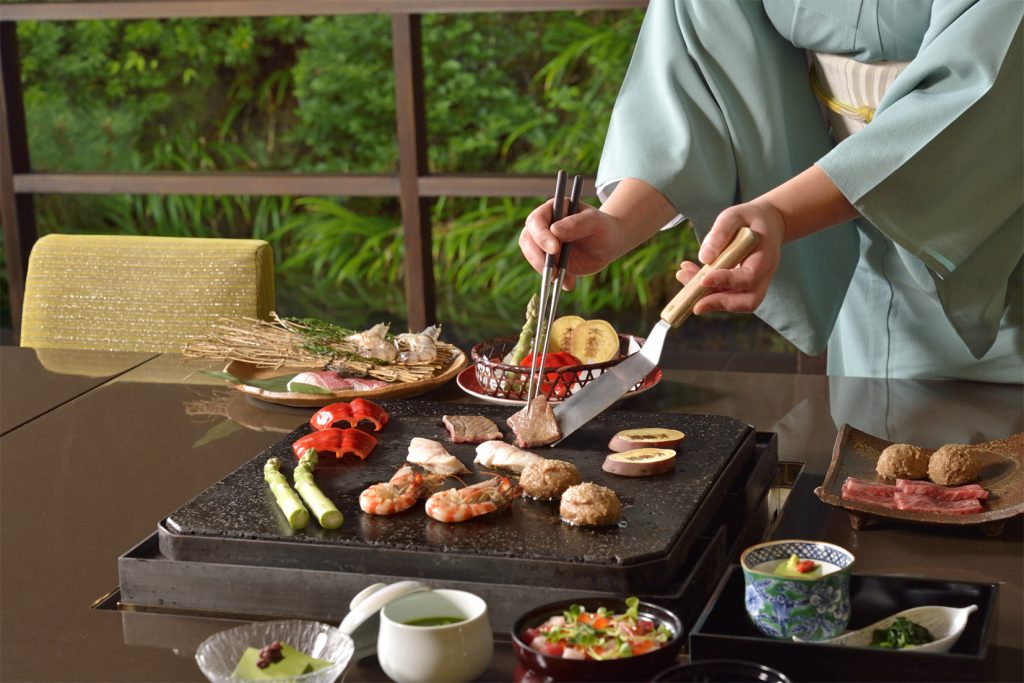 Mokushundo is a restaurant specializing in cuisine grilled on lava stones from Mt. Fuji. Due to the far-infrared rays of the stone, the grilled ingredients become plump and flavorful. Moreover, the stone pores absorb excessive fat from the meat, making it healthier; this is the essential aspect that differentiates stone grilled dishes from teppanyaki (hot plate grilling).
Mokushundo occupies a renovated traditional Japanese house located in the garden. Guests reach it after a short walk along beautiful garden paths showcasing seasonal scenery. As you explore our green oasis, before you know it, you'll be forgetting this is Tokyo.
Mokushundo is ideal for guests who seek a dining experience that is out of the ordinary, in nature-rich surroundings.
5.UNAKIKU: Japanese Eel Cuisine
Guests who wish to try delicious Japanese eel cuisine should visit UNAKIKU (Japanese), a restaurant located in the lush green environment of Chinzanso Garden. The first UNAKIKU restaurant was established in 2016 in Nara by the famous ryotei Kikusuiro, whose roots go back 130 years. 
The second UNAKIKU restaurant opened in the precincts of Hotel Chinzanso Tokyo in March 2023. Our customers have the chance to enjoy the original flavor of Edomae-style eel cuisine that Kikusuiro's UNAKIKU is renowned for.
Japanese eel cuisine is rich-tasting and highly nutritious; it is particularly great in the summer months, when the human body needs more nutrients than usual in order to combat the effects of intense heat. UNAKIKU uses high-quality eel from all around Japan.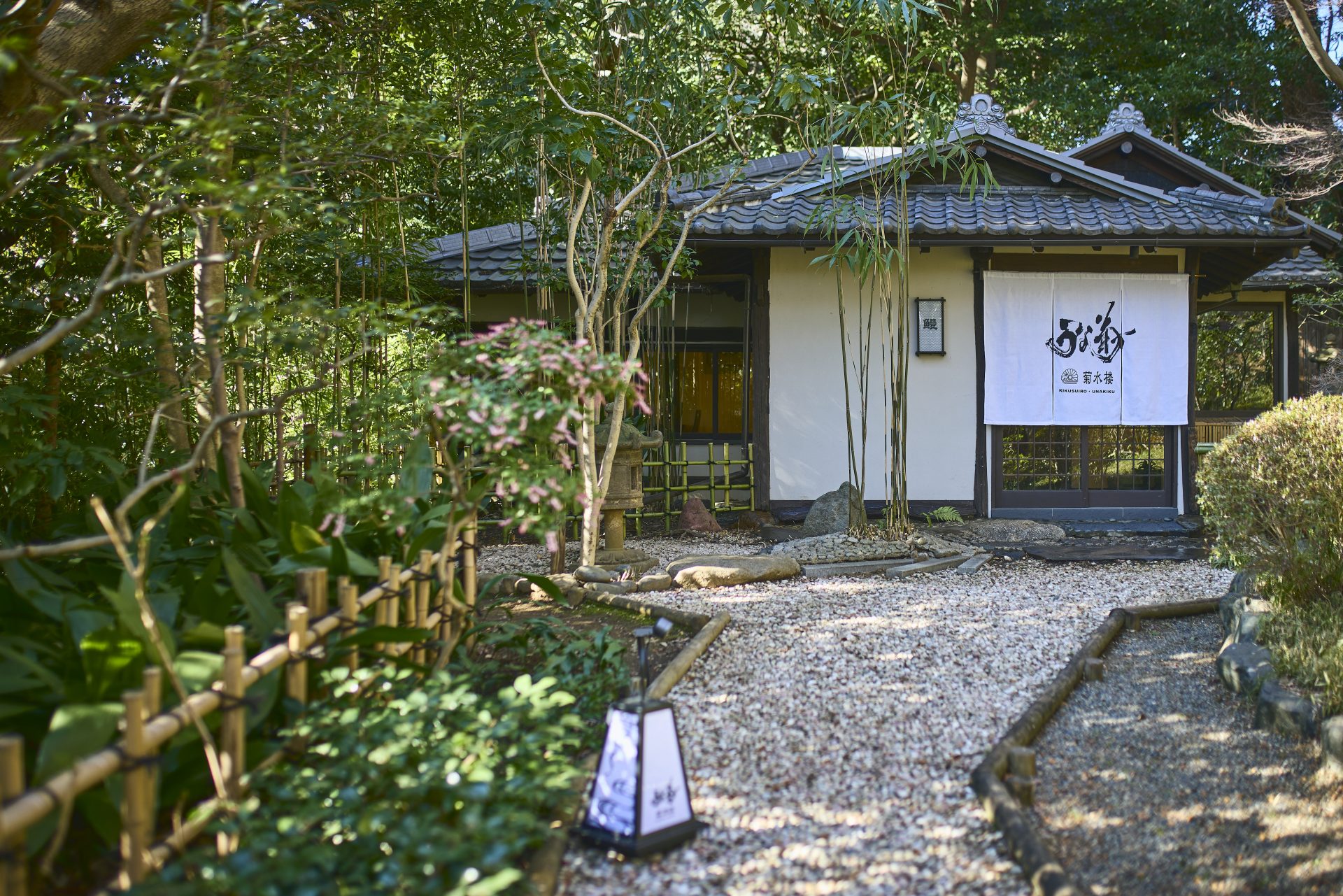 Due to the location of this restaurant and the delicious traditional eel cuisine, dining at UNAKIKU will make guests feel as if they are on a refreshing trip to a remote, rural environment.
Casual Dining
6.The Bistro: Casual Dining with Family or Friends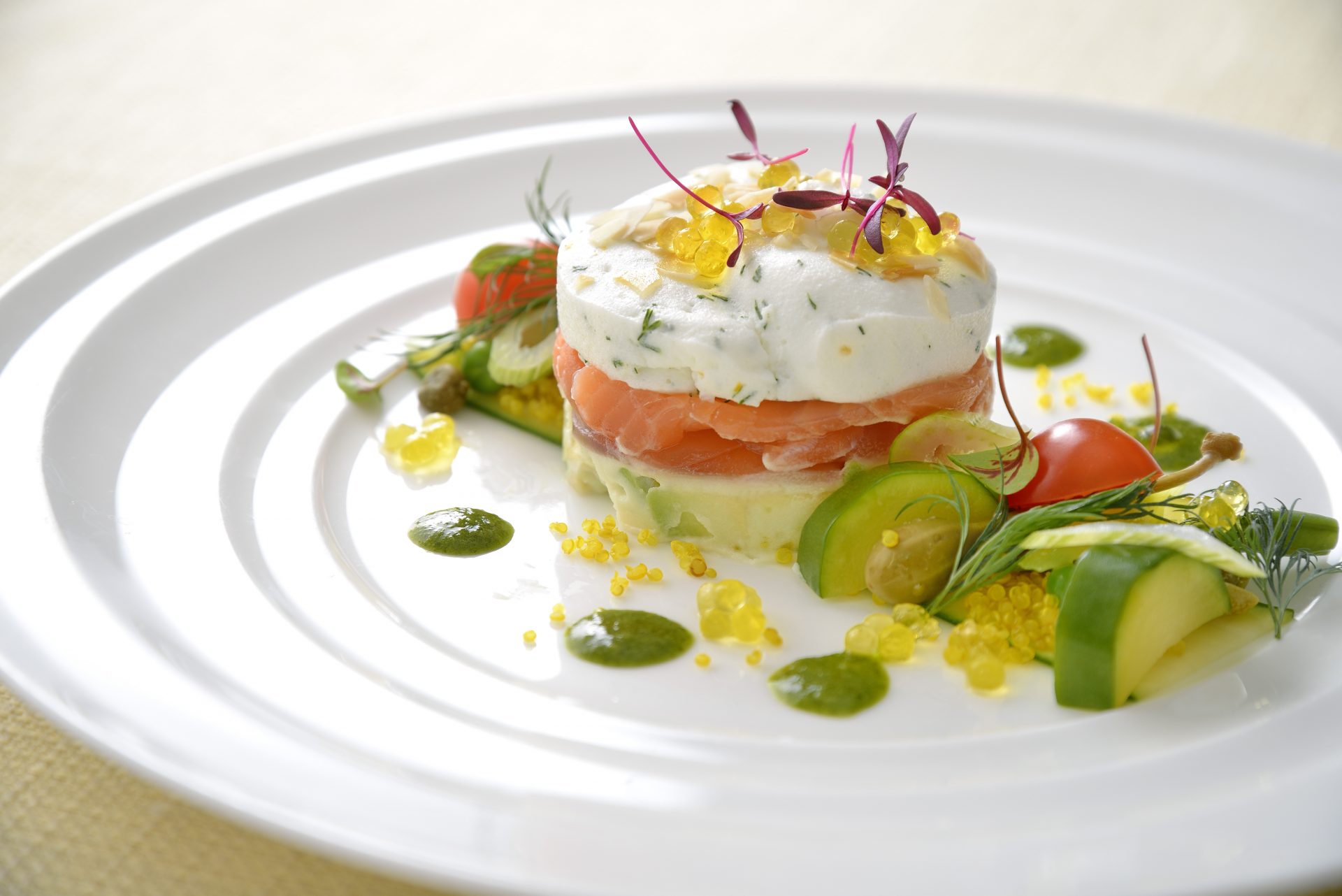 At The Bistro, visitors and guests can enjoy a wide range of dishes, from casual Western food, such as burgers to full-course French meals. Intended by the chef to be fun and delicious, the menu at The Bistro is suitable for guests of all ages.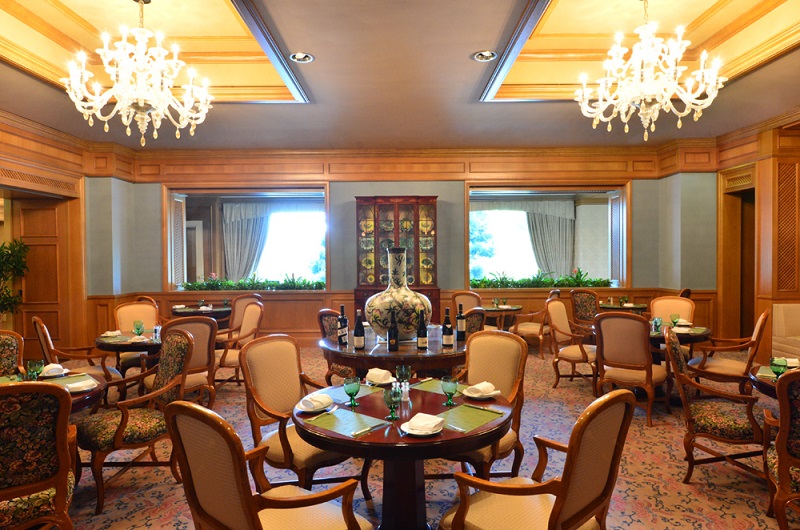 This restaurant has a relaxed ambiance, which makes it ideal for casual dining with friends or family.
Cafes
7.Lobby Lounge Le Jardin: Afternoon Tea, Coffee breaks, and Cocktails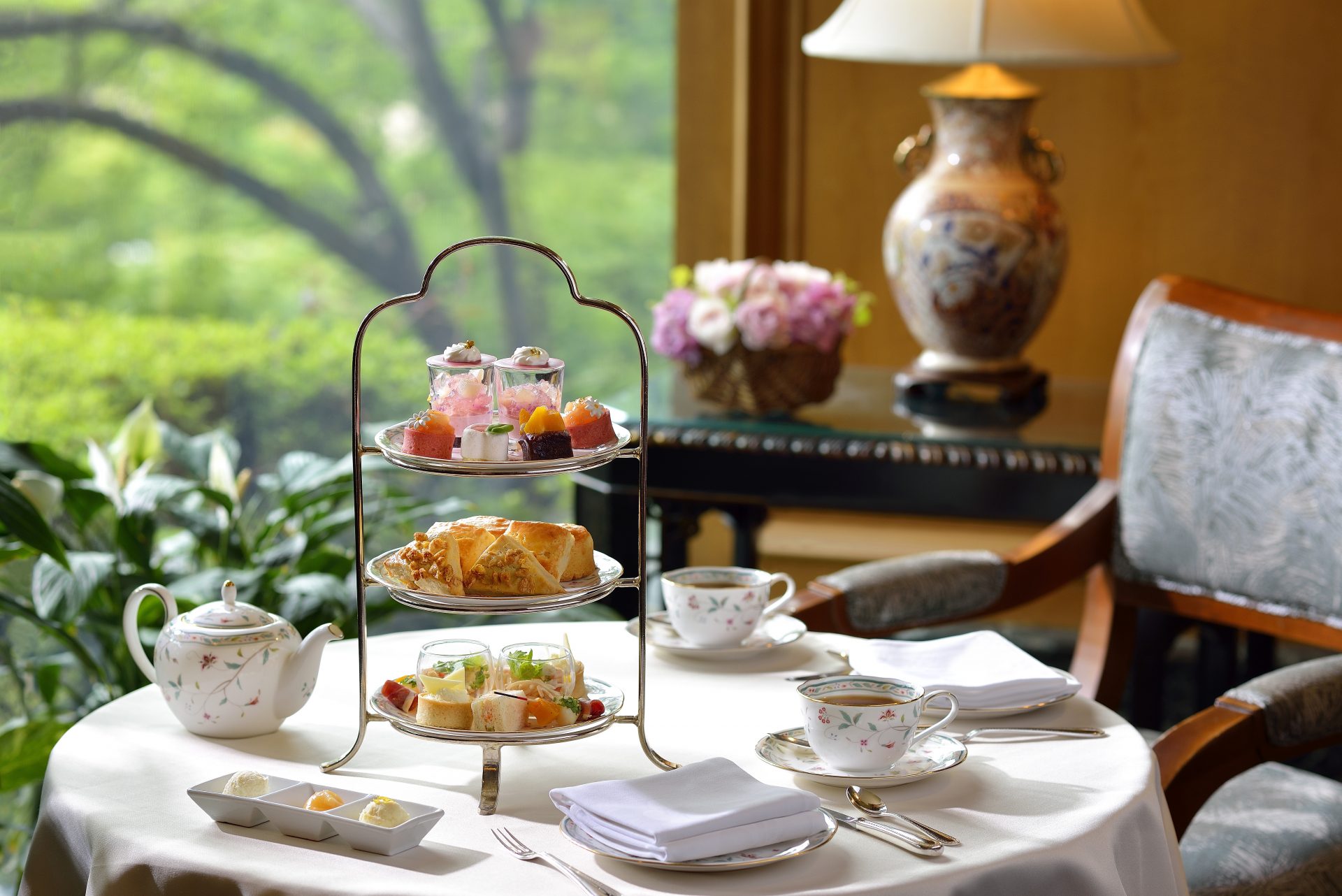 Le Jardin is the lobby lounge of Hotel Chinzanso Tokyo and is known as the first place in the city to offer English-style afternoon tea. 
The afternoon tea and evening high tea menus offered at Le Jardin change regularly and incorporate seasonal flavors. Due to their generous assortment of sweet and savory dishes alongside high-quality tea, these menus are very popular.
Visitors and guests can stop by Le Jardin for coffee or tea, desserts, or cocktails served by candlelight in the evening.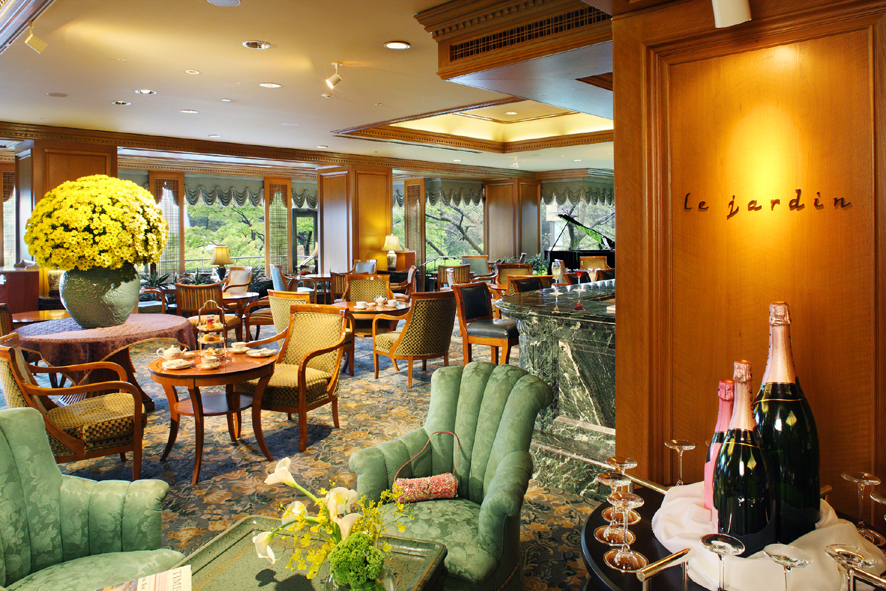 The lobby lounge offers relaxing views of fresh greenery. It is the ideal location for a leisurely teatime or coffee time with friends, or for casual business meetings. We suggest combining your teatime visit with a refreshing walk in the garden.
8.Foresta: A Cafe with Garden Views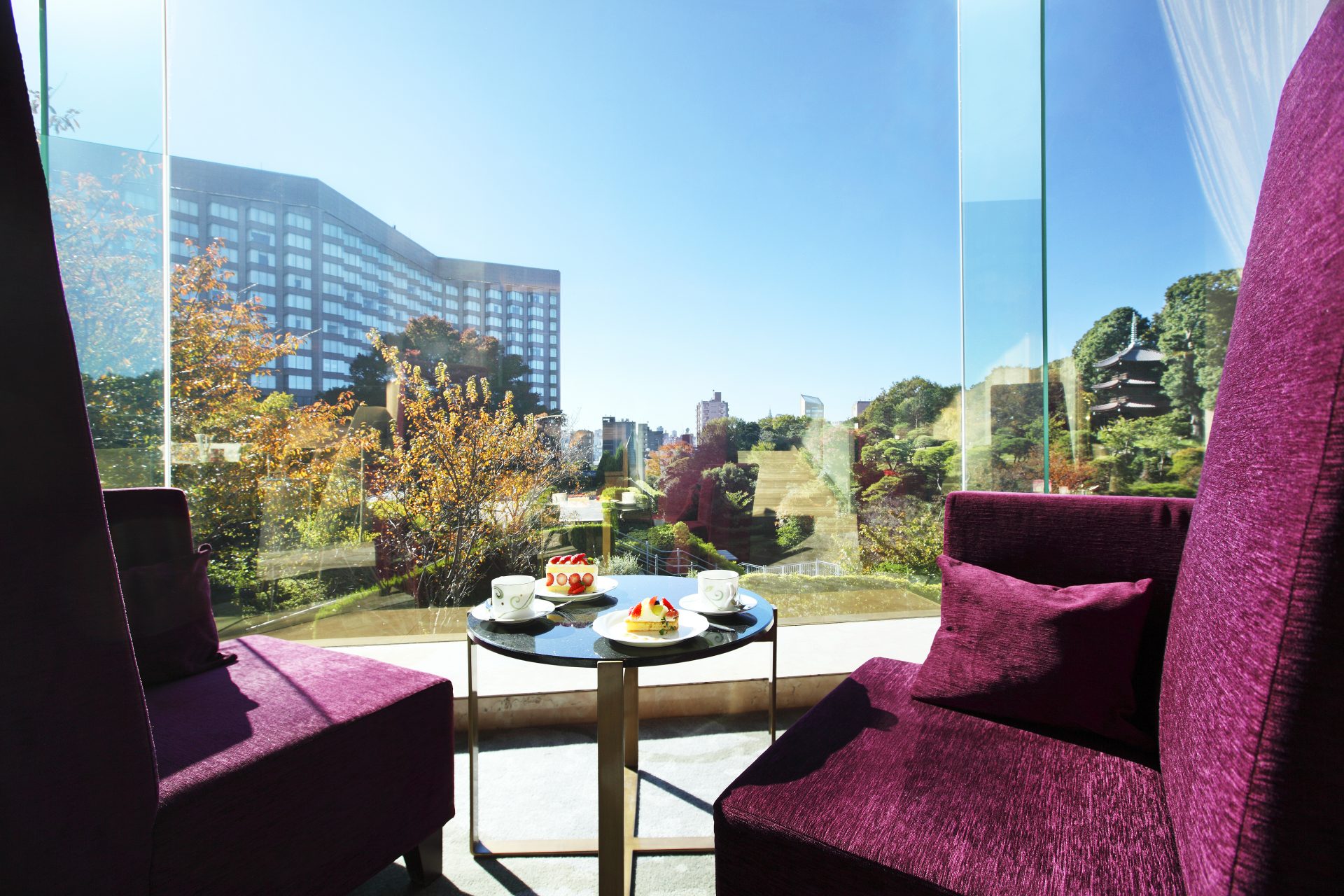 At Foresta, our cafe with panoramic garden views, guests can enjoy tea or coffee with desserts and light dishes. 
The cafe is located on the third floor of the Banquet Building, offering an excellent vantage point of the garden from above at daytime. Please note that Foresta only operates on weekends and holidays.
We recommend this location to visitors who wish to casually drop by for a quick refreshment and try the delicious confections prepared by our chefs.
Hotel Bar
9.Le Marquis: Relax with Exquisite Beverages in an Elegant Interior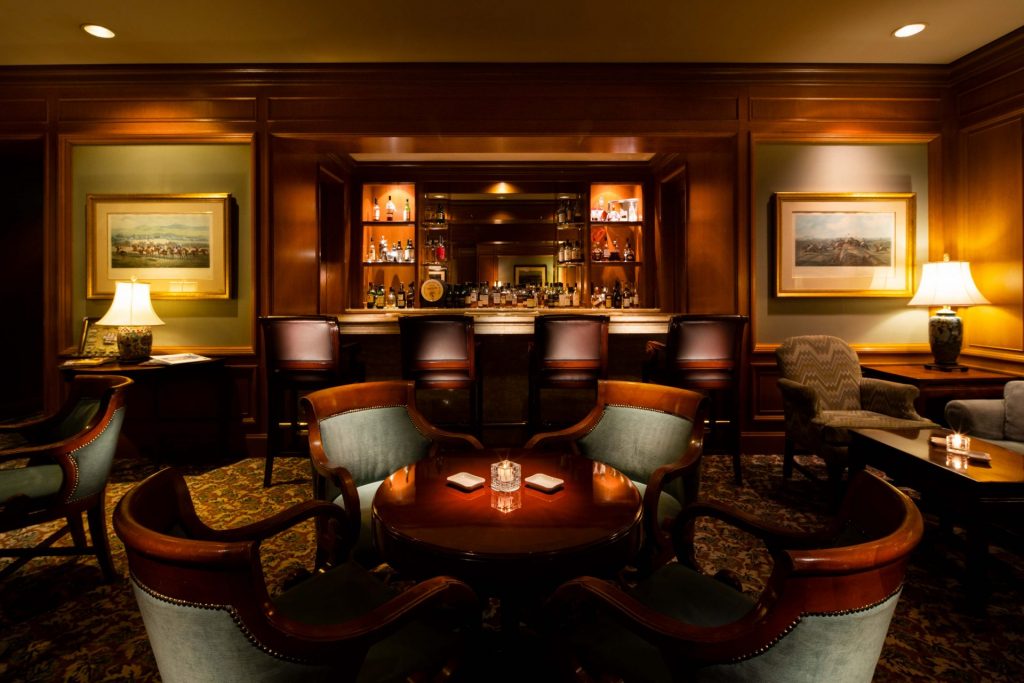 Le Marquis is the main bar at Hotel Chinzanso Tokyo. Its classic mahogany decor gives it a sophisticated atmosphere, making it the ideal place to unwind with a drink at the end of the day.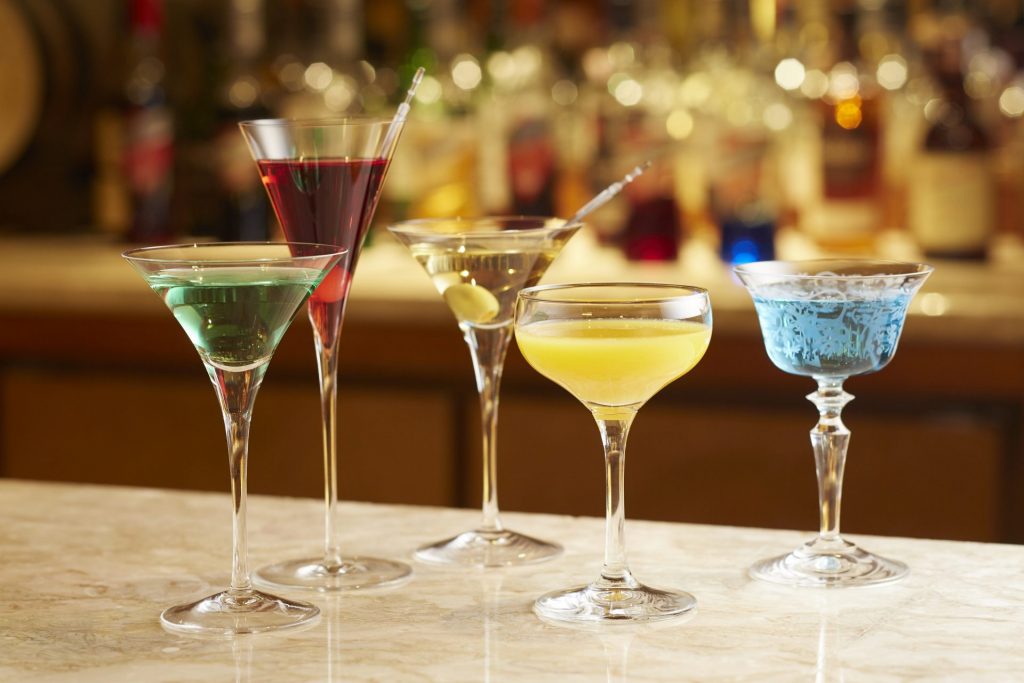 The bar menu consists of a wide selection of beverages, including wines, cocktails, and whisky. In fact, there are over one hundred types of martinis to choose from. As for cocktails, Le Marquis prides itself on being the place where the exotic Yang Guifei cocktail was first created.
Guests can relax with a drink in tranquility or while catching up with friends. Le Marquis is a great choice for a pleasant night out in the city.
Seasonal Pop-Up Restaurant
10.Tokyo Sea of Clouds Restaurant: French and Chinese Cuisine with Magnificent Garden Views
The Tokyo Sea of Clouds Restaurant  operates only on Fridays and Saturdays during specific seasonal occasions at the hotel (please check the website for dates and hours of operation). Located on the third floor of the Banquet Building, this restaurant offers breathtaking views of the garden. 
Guests can enjoy dinner while watching the Tokyo Sea of Clouds as it enshrouds the garden four times every hour in the evening. We suggest checking the schedule of the Sea of Clouds when planning your visit.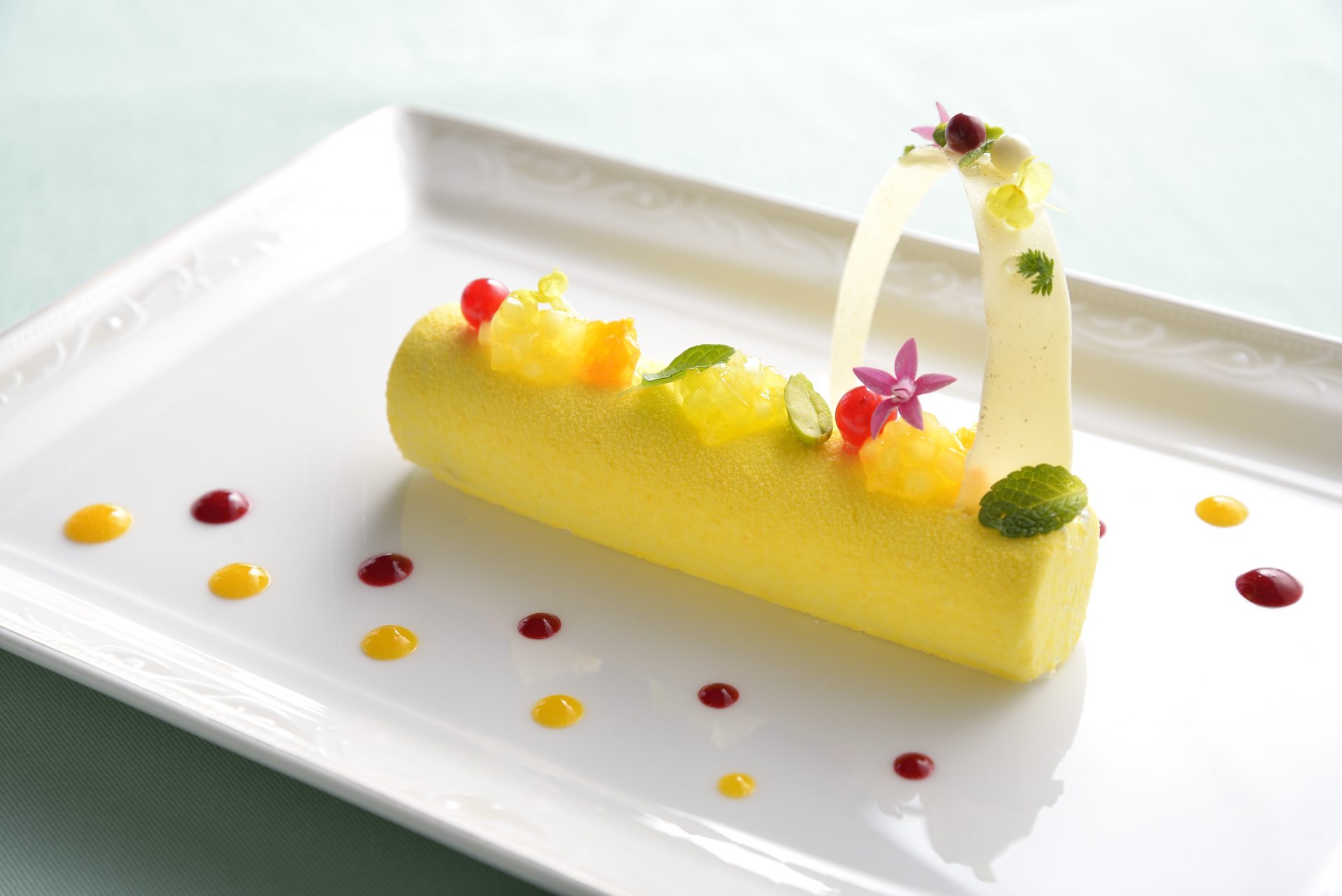 This pop-up restaurant offers a different menu for each event and changes cuisines from French to Chinese depending on the theme and menu. Course dinners offered at this restaurant use seasonal ingredients and are prepared by highly-skilled chefs with international training.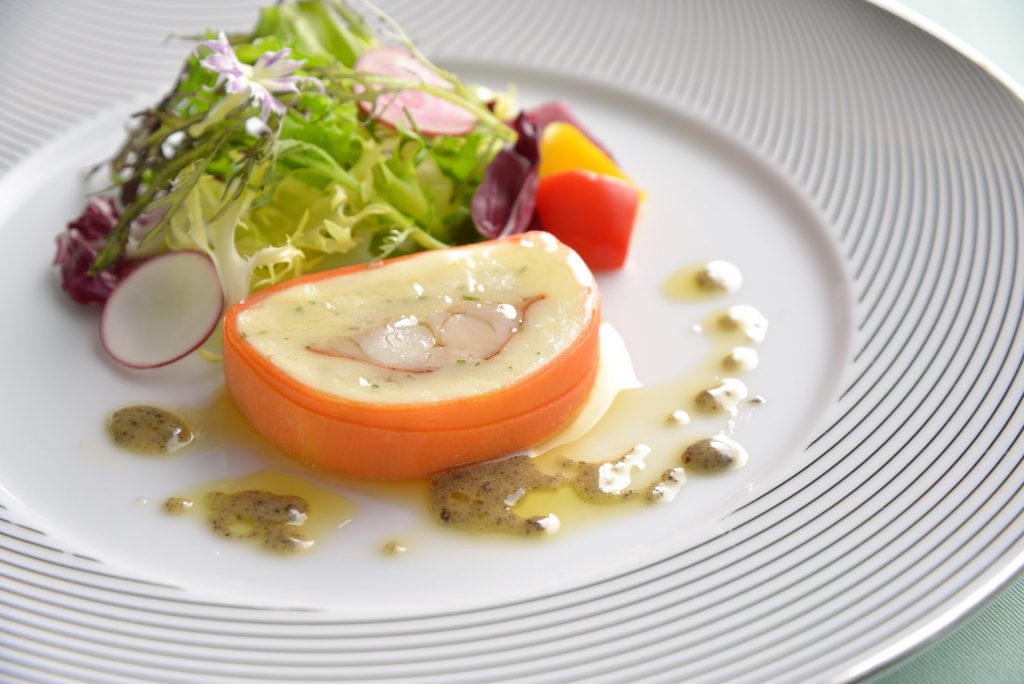 The refined cuisine along with the dreamlike scenery created by the sea of clouds and the garden lights make dinner at this restaurant a very special occasion. We recommend it for special anniversaries, romantic dates, or as a memorable dining experience in Tokyo. Be sure to check the website to find out the current seasonal event and menu.
Visit Hotel Chinzanso Tokyo for Exquisite Cuisine in Japan
Whether you're visiting Tokyo or living in Japan, the dining options within Hotel Chinzanso Tokyo are an excellent choice for a memorable dining experience. From refined kaiseki cuisine to casual Japanese and Western dishes, as well as desserts, afternoon tea, and beverages, we offer menus fit for every occasion. 
What sets our restaurants apart from others in Tokyo is the fact that customers can complement their meals  with a leisurely walk in our historical garden and experience all the seasons without leaving the city.
If you're looking for a restaurant for an anniversary, romantic date, or a memorable experience of Japanese culture, then do consider one of our first class dining facilities.
Updated on June 28,2023