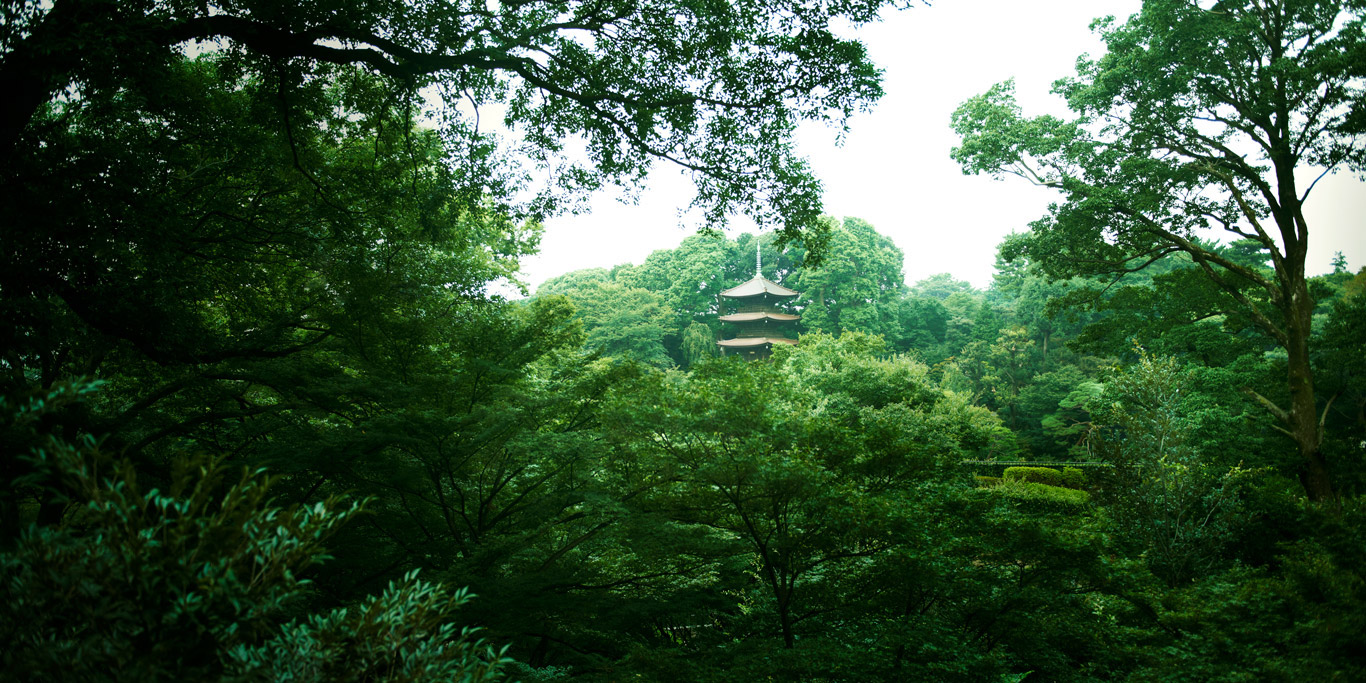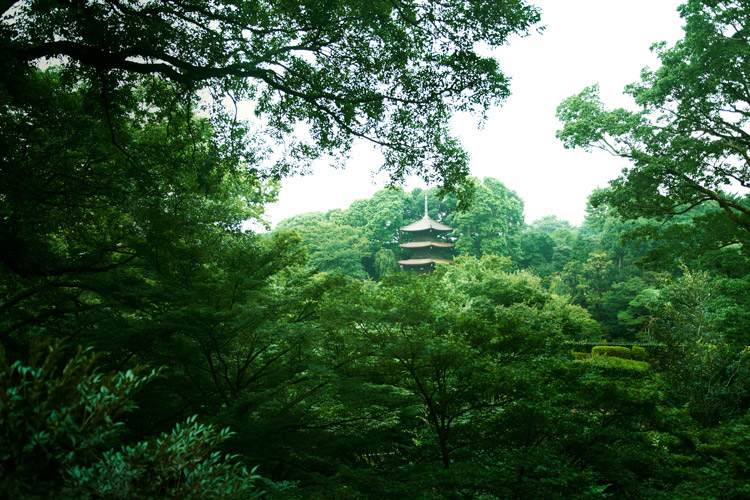 庭園&活動
東京樁山莊大飯店的「現在」、看點
Hot Springs in Tokyo! Luxury Spa and Leisure Stays at Hotel Chinzanso Tokyo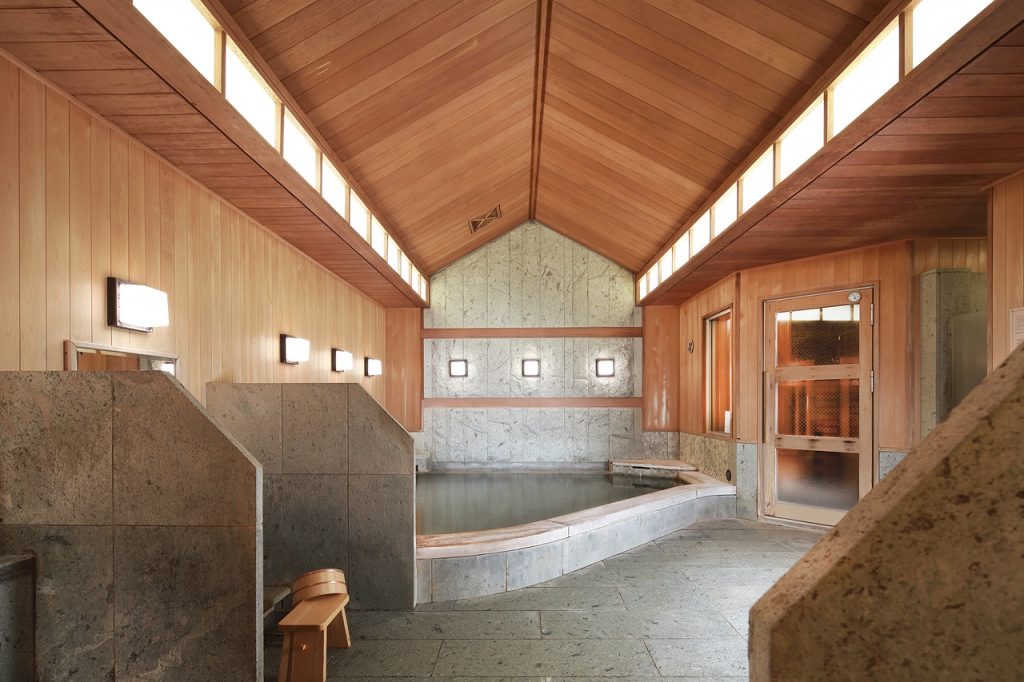 A country with many active volcanoes, Japan boasts several regions with excellent hot springs, or "onsen" as they are called in Japanese. Since bathing in the mineral-rich hot spring water is believed to have therapeutic and skin-beautifying effects, many international visitors make sure to include a visit to a hot spring resort. Enjoying beautiful nature scenery, long walks around the peaceful onsen town, and delicious kaiseki cuisine offered at ryokans (Japanese inns) is also part of the Japanese hot spring experience.
Onsen resorts are typically in the mountains so you wouldn't expect to find hot springs in Tokyo. However, at YU, THE SPA, the luxury spa facility at Hotel Chinzanso Tokyo, our guests can enjoy the blessings of bathing in hot springs without leaving the metropolis. Moreover, kaiseki cuisine made with carefully selected seasonal ingredients can be enjoyed at Ryotei Kinsui. Our expansive garden adds the nature element that cannot be left out of a relaxing stay for wellness and leisure. Read on to learn more about the hot springs and luxury spa services available at Hotel Chinzanso Tokyo.
One of Tokyo's Only Luxury Hotels with Hot Springs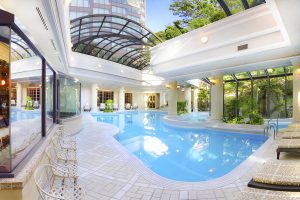 YU, THE SPA, our hotel's award-winning spa facility, comprises a hot spring bathing area, a spa treatment facility, an indoor pool, a sauna, and a fitness gym. This facility is reserved for hotel guests, spa club members, and visitors who book spa treatments.
The hot spring water is brought from Ito, a city in the Izu Peninsula, which is famous for its excellent onsen resorts. Originating from a hot spring with hypotonic alkaline level, the water is gentle on the skin and its mineral content is well-balanced; it contains small quantities of sodium (164 mg/kg), hydrogen carbonate ion (22 mg/kg), sulfuric acid (392.6 mg/kg), and other elements. This type of bathing water is thought to relieve muscle pain and chronic joint pain such as rheumatoid arthritis, neuralgia, and lower back pain. It is also believed to alleviate fatigue, insomnia, and stress symptoms, and improves gastrointestinal function.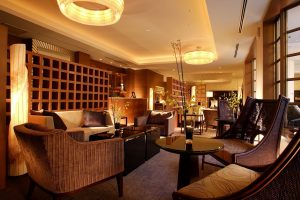 After enjoying the hot spring bath, take the time to relax in the spa lounge with a complimentary drink. The warm, cozy atmosphere of this space will help you unwind.
In order to fully benefit from the effects of bathing in hot spring water, why not combine it with a spa treatment? There is a wide range of facial and full-body spa treatments available at YU, THE SPA that will leave you feeling deeply relaxed and rejuvenated. Please refer to this page for a detailed description of our spa facility.
YU, THE SPA is one of the very few luxury spa facilities equipped with an indoor pool and hot springs in Tokyo. While it is possible to visit during the day to enjoy the hot springs and a treatment, we warmly recommend booking an overnight stay plan that includes the use of the spa facility. A leisurely stay at the hotel while enjoying the garden, the Tokyo Sea of Clouds, as well as the refined cuisine at our restaurants will make you feel as refreshed as a trip to a resort in the mountains.
Hot Spring Etiquette in Japan: Bathing Manners
Japan boasts a rich hot spring culture with roots that go back to ancient times. This comes along with a bathing etiquette that is particular to this country. If you're using the hot springs in Japan for the first time, please check the following guidelines.
When entering a hot spring bath in Japan, you should not wear a bathing suit. Dipping towels or other objects into the hot spring water is not allowed. Please leave your clothes and belongings in the lockers or baskets available in the dressing room. At YU, THE SPA, guests can use the towels available at the facility to wipe their bodies after getting out of the bath (*you don't have to bring the towel from your room).
Before entering the large bathing area, make sure to clean your body at the showers located next to the hot spring. Please use the body soap, shampoo, and hair conditioner available at each shower outlet; the amenities at YU, THE SPA are of premium quality.
After rinsing your body, enter the hot spring bath carefully. The water temperature is around 41.5 Celsius degrees, which shouldn't feel excessively hot. Nevertheless, guests with sensitive skin should take the time to adjust to the hot spring.
The recommended amount of time to spend in the hot spring water is about three minutes when entering for the first time. If you'd like to soak a little longer, we suggest getting out, taking a quick shower, and then taking a slightly longer dip. Staying in hot water for too long can result in nausea and fatigue; persons with anemia should be particularly careful not to soak for too long.
After getting out of the hot spring bath, take another quick shower to refresh, then head to the dressing room. After wiping your body with a towel, put on your clothes, and dry your hair with the dryers available. There is a range of complimentary skin lotions and tonifiers that you can use after the bath.
The body perspires a lot during a hot spring bath, so it's essential to keep hydrated afterward. Please take the time to rest for a while in the spa lounge; besides complimentary water and flavored water, there are various types of refreshing beverages available for purchase.
In other countries, it's customary to enjoy a bath after dinner. In Japan, however, we encourage our guests to take a bath before dinner. Not only will you feel refreshed and be able to enjoy your meal at leisure, but it is also a matter related to enjoying alcoholic beverages. Please note that it is not safe to take a hot spring bath after drinking alcohol; there is the risk of becoming unconscious because of the heat. It is also not recommended to bathe with a full stomach. If possible, save about one hour to enjoy the hot spring bath before dinner. 
Special Accommodation Plans for Spa and Hot Spring Users
For guests for whom a wellness and relaxation program at the spa is a priority, Hotel Chinzanso Tokyo has prepared a special accommodation plan: the Urban Oasis Stay, which is available until December 28, 2023. This package includes the use of all the features of our spa facility: the pool, the hot spring bath, sauna, and fitness gym.
Guests who book the Urban Oasis Stay plan will be accommodated in Superior Rooms (45 square meters) with a citygarden view, which can be booked for two nights for 79,600 yen (with tax and service fees). 
The plan also includes the option of having breakfast at Il Teatro (Western-style menu) or Miyuki (Japanese menu), or as room service. In order to book the Urban Oasis Stay package, please contact us by phone at +81 3-3943-0996 (daily between 9:00 – 20:00).
We suggest checking in as early as possible (check-in starts at 15:00) and spend an afternoon of leisurely hot spring bath, pool, and spa treatments. 
Urban Oasis Stay – accommodation & full spa access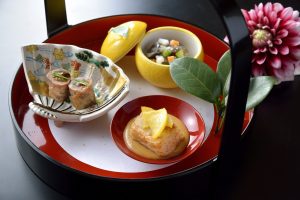 For dinner, enjoy a luxurious kaiseki cuisine course at Ryotei Kinsui surrounded by garden views. This dinner course offers you the chance to taste refined Japanese dishes made with seasonal ingredients; even the visual appearance of the food reflects the features of the current season, inspiring the feeling of being at one with nature.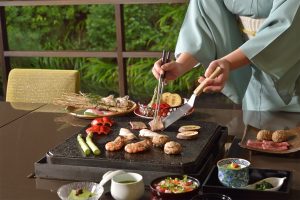 Otherwise, Japanese dinner menus can also be enjoyed at Miyuki or Mokushundo, the latter of which offers cuisine grilled on lava stone from Mt. Fuji.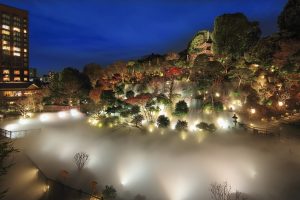 Take the time to enjoy a walk in the garden in the evening or morning hours. At night, the garden is lit up with a thousand lights that create a dreamlike ambiance. The Tokyo Sea of Clouds is released several times a day, enshrouding the garden in a mysterious veil of mist. The natural scenery along with the sounds of the river, birds, and insects will complement the relaxation induced by the hot spring baths and spa treatments.
Of course, the treatments at YU, THE SPA are also available for non-staying guests. One of the treatments that we especially recommend is the Japoneira Body Treatment (25,300 yen), which was created on the 70th anniversary of Hotel Chinzanso Tokyo. This 60-minute healing full body treatment uses high-quality camellia oil that moisturizes the skin and gives it a soft glow. Camellias are the symbol of Hotel Chinzanso Tokyo. 
Spa users can access the spa 60 minutes prior to receiving the treatments. This allows them to enjoy the hot spring bath and sauna before the treatment to fully enjoy the feeling of being at a wellness resort. The pool is also available for an additional fee of 4,400 yen/person; in this case, please come 120 minutes before your treatment. (*The fitness gym is only available for staying guests.)
For more details on the features of YU, THE SPA and the treatments available, please refer to this article.
Enjoy the Blessing of Hot Springs and Spa Treatments in Tokyo
Hotel Chinzanso Tokyo is proud to be one of the very few luxury hotels in Tokyo with an award-winning spa  along with hot springs and an expansive indoor pool. Why not indulge in a day of deep relaxation in our resort-like oasis in the heart of the city?
Updated on March 24, 2023