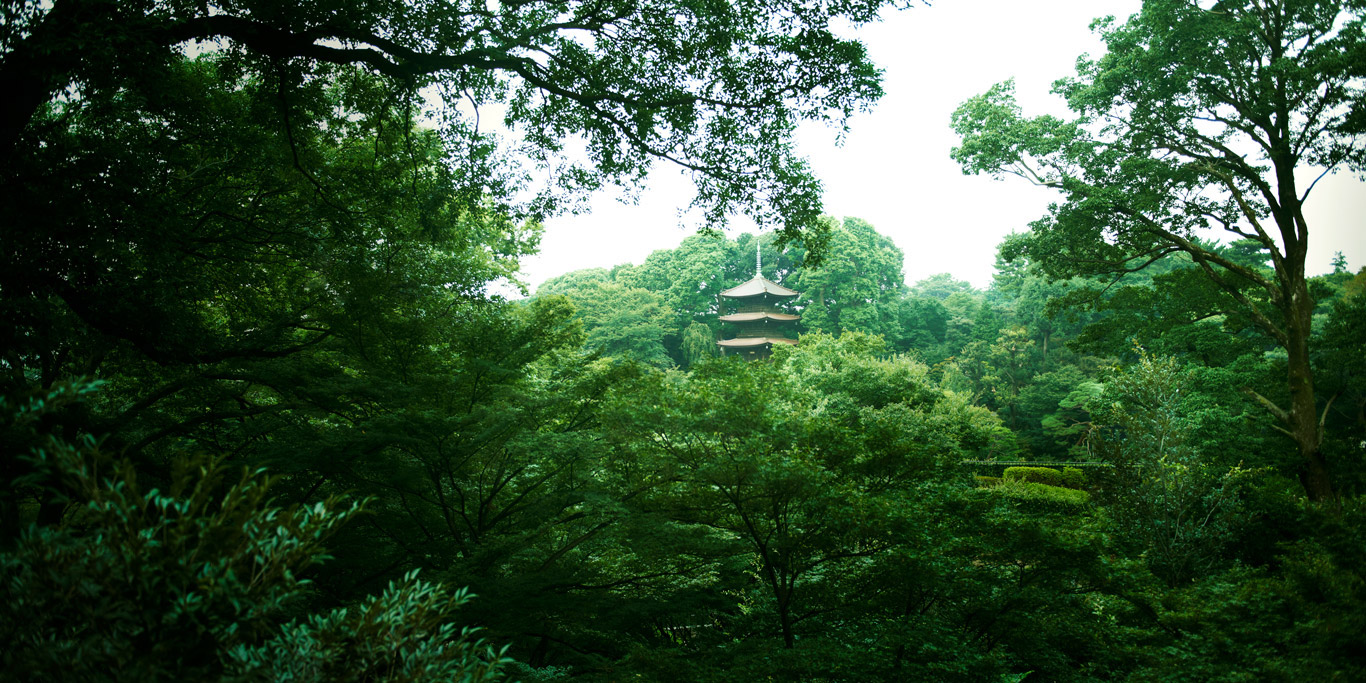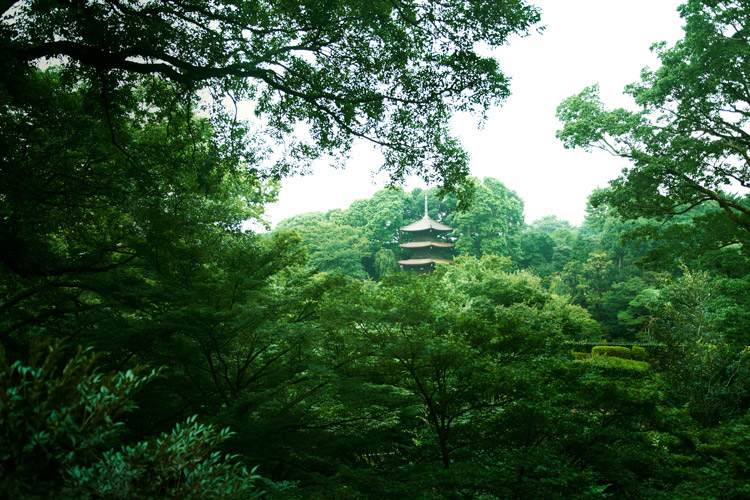 庭園&活動
東京樁山莊大飯店的「現在」、看點
Honeymoon in Japan! Unique Stays at Hotel Chinzanso Tokyo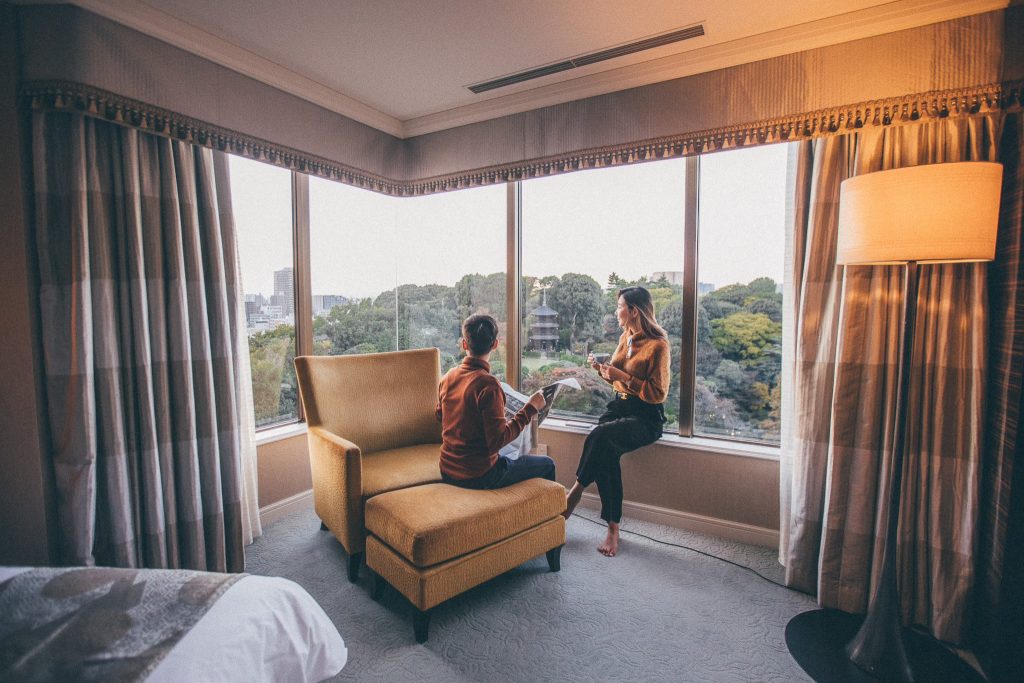 If you are planning on getting married soon and are thinking about where to spend your honeymoon, why not come to Japan? With plenty of unique cultural experiences and breathtaking natural scenery, Japan is a great choice for your honeymoon. What you experience here will become treasured memories of your newly-wed life.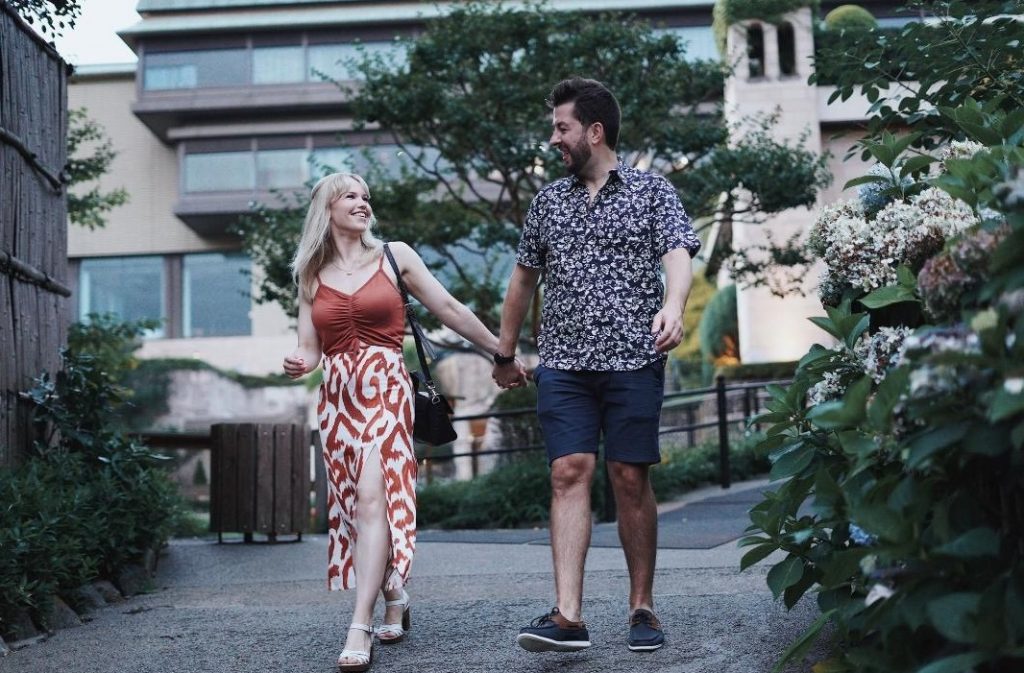 Hotel Chinzanso Tokyo is one of the best choices for a truly unforgettable honeymoon or anniversary stay. Romantic walks in the garden, blissful spa treatments, and refined gastronomy – these are just some of the wonderful things you can experience while staying at our hotel. 
At Hotel Chinzanso Tokyo, you can experience not four but seven seasons with splendid scenery. The elegant camellias, which our garden is famous for, bloom in winter. These are followed by delicate cherry blossoms that brighten the garden and hotel surroundings in spring. The season of fresh greenery brings gorgeous hydrangeas; next up is the firefly season when hundreds of lights fill the garden after dark. On hot summer days, you can cool down in the garden thanks to the refreshing Tokyo Sea of Clouds. The colorful fall foliage is the highlight of autumn, while early winter is a time graced by the appearance of the Forest Aurora.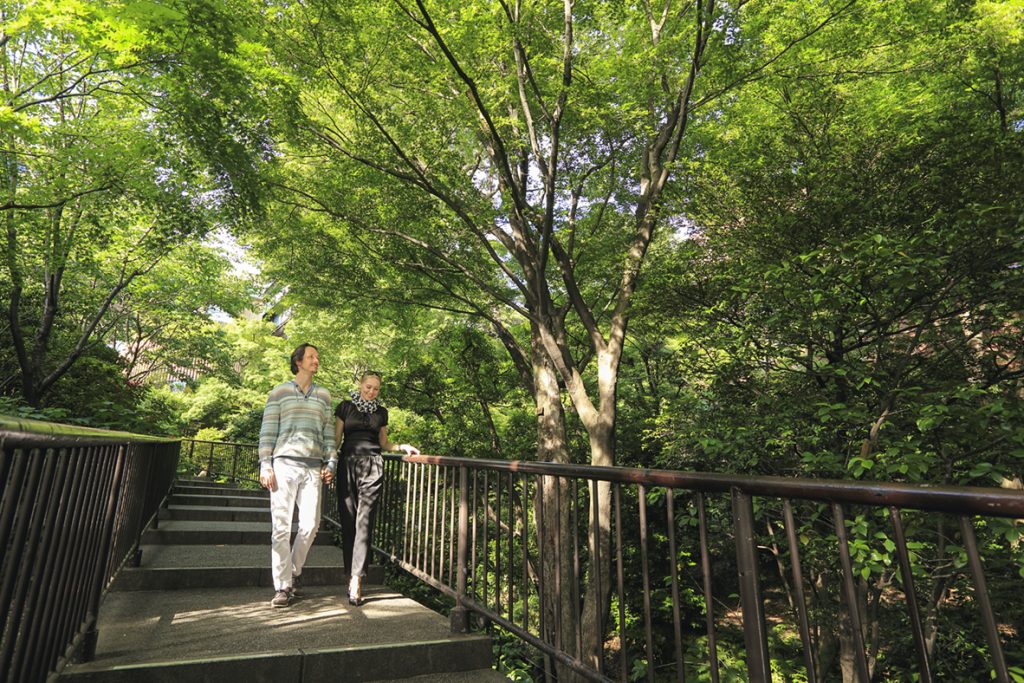 Whenever you visit, you'll be welcomed by stunning scenery in our garden. Read on to learn more about the special services and features you can enjoy on a honeymoon or anniversary stay at Hotel Chinzanso Tokyo.
Have the Garden to Yourselves After Hours! Special Accommodation Plans and Cultural Activities
Those who seek truly special, romantic moments for their honeymoon are in luck! Hotel Chinzanso Tokyo offers two exclusive accommodation plans that include experiences you can only enjoy in Japan.
The Private Firefly Viewing Night is an accommodation plan available for a limited period of time, usually from late May until mid-June. At the peak of firefly season, around 500 insects can be spotted in the evening in Chinzanso Garden, making it one of the very few places for firefly viewing in Tokyo. Hundreds of visitors flock to witness the magical lights every night around this time of the year.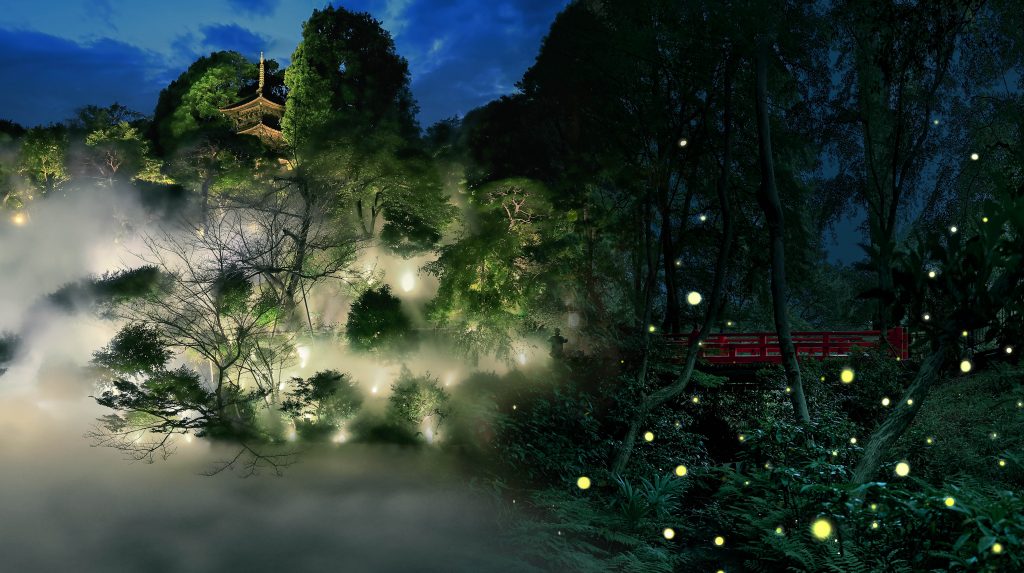 The special accommodation plan includes a visit to the garden after closing hours, from 23:00 until 23:30, to watch the fireflies in tranquility. This means that you'll be able to have the fireflies and the garden illuminations all to yourselves! *Please note that this experience is limited to six couples per day.
There are three types of rooms to select from: View Bath Superior (45 m²), View Bath Suite (93 m²), and Ambassador Suite (138 m²). Guests who select this plan can choose to have their breakfast brought to their rooms or enjoy it at either Miyuki or Il Teatro, two restaurants on the hotel precincts. At Miyuki, you will be served a Japanese breakfast menu with fried fish, rice, miso soup, and several types of small side dishes; at Il Teatro you will be able to enjoy a Western-style breakfast with bread, egg dishes, salad, and other delights. Moreover, guests staying in the View Bath Suite and Ambassador Suite also have access to YU, THE SPA, our hotel's premium spa treatment and hot spring facility, which also includes a pool and a fitness center.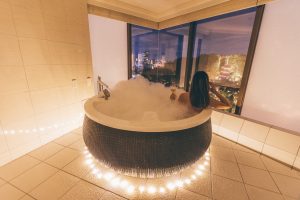 Fireflies are beloved in Japanese culture. The sight of their magical dance in the night is a very special experience that you'll want to enjoy with your significant other. The Private Firefly Viewing Night might just be the best choice for a memorable honeymoon or anniversary in Japan.
The second exclusive accommodation plan that we recommend is the Private Aurora Viewing Night, which is available from around mid-November until early February.
The main highlight of staying at Hotel Chinzanso Tokyo in winter is being able to view the Forest Aurora, a breathtaking spectacle inspired by the northern lights. Together with the Tokyo Sea of Clouds, which can be enjoyed year-round, the Forest Aurora turns Chinzanso Garden into an oasis.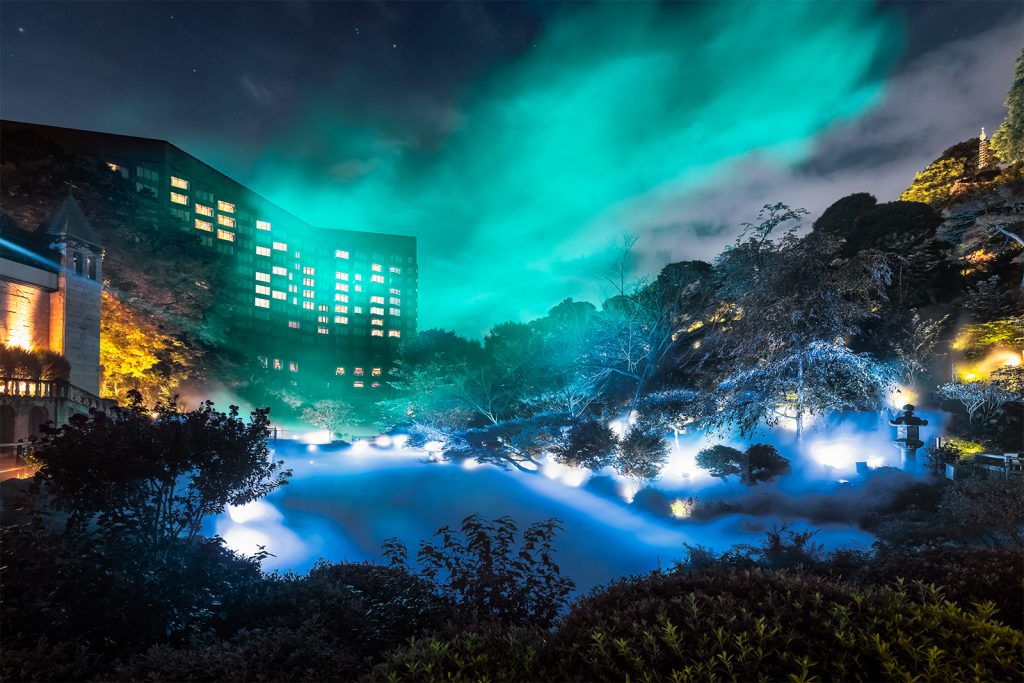 Imagine enjoying this amazing view together with your partner, undisturbed by other visitors! This special accommodation plan includes an invitation to visit the garden after hours for a private aurora viewing experience from 23:10 until 23:30. You'll be resting on comfortable seats with hot drinks in hand, surrounded by the complete tranquility of our historical garden.
Guests who opt for this plan will be staying in a View Bath Superior (45 m²), Prime Deluxe Garden Suite (83 m²), or View Bath Suite (93 m²). If you select one of the two latter rooms, you'll also receive hotel credit worth 5,000 yen, which can be used at any dining or leisure facility within the hotel. If your honeymoon is in winter, why not take advantage of this special accommodation plan and enjoy amazing views of the Forest Aurora?
For reservations and details on these accommodation plans, please contact Hotel Chinzanso Tokyo by phone at 03-3943-0996 (9:00 – 20:00 Japan time) or fill out this online contact form. Please note that reservations for the Private Aurora Viewing Night plan start from November 1.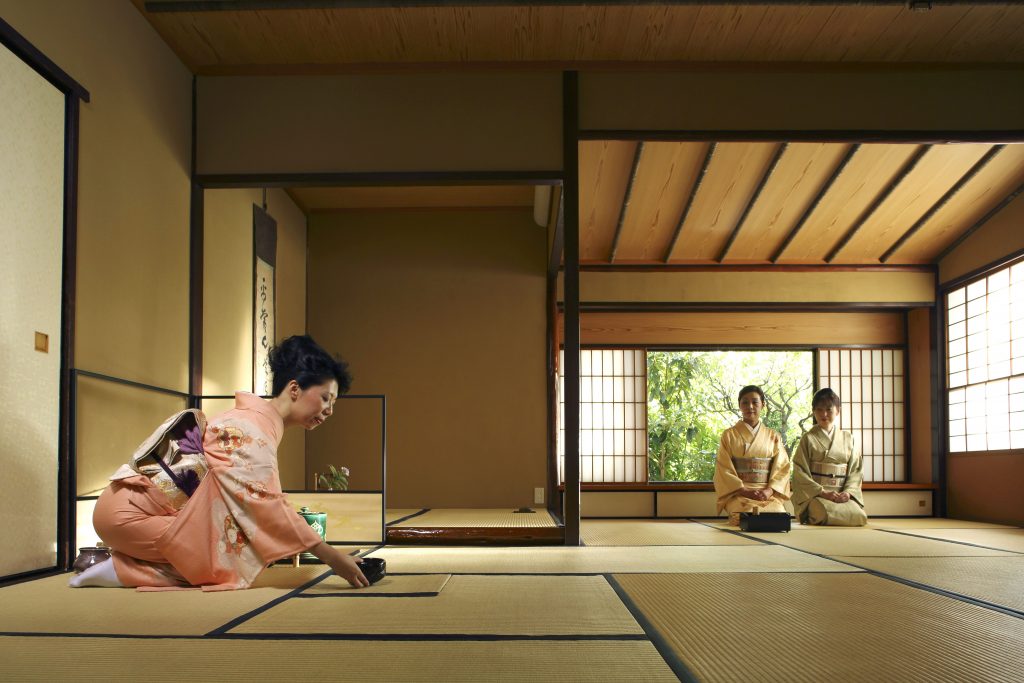 To make your honeymoon or anniversary trip to Japan truly memorable, we suggest taking part in activities that allow you to explore the deeper layers of Japanese culture, such as a tea ceremony. Guided by professionals, you'll be able to enjoy an authentic Japanese tea ceremony at Zangetsu, our historical tea room. 
There are many other special cultural activities that you can enjoy as a couple. Please check our activity page for more information.
Relaxation at YU, THE SPA: Couples Spa Treatments, Hot Springs, and a Pool
Spending a few leisurely hours at YU, THE SPA, our award-winning spa facility, is an experience we highly recommend to couples on a honeymoon or anniversary trip.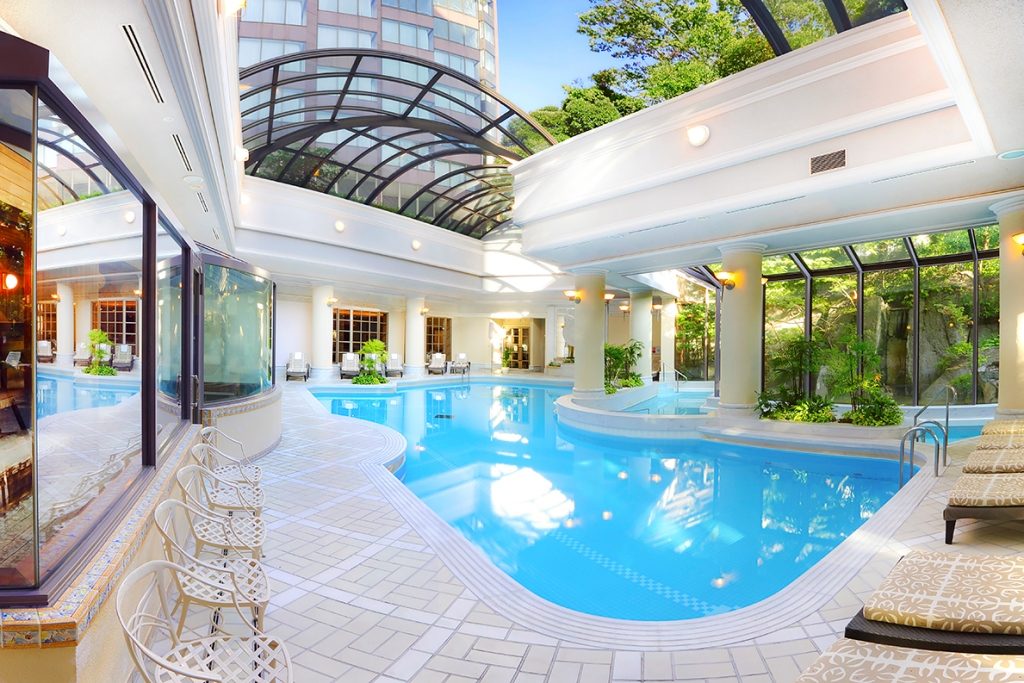 Some of the spa treatments can be enjoyed together. After a full body massage with essential oils and heavenly fragrances, you'll feel refreshed and rejuvenated. Complement this relaxation with a bath in the hot springs. The hot spring water at YU, THE SPA is brought all the way from Shizuoka, a famous resort in Japan.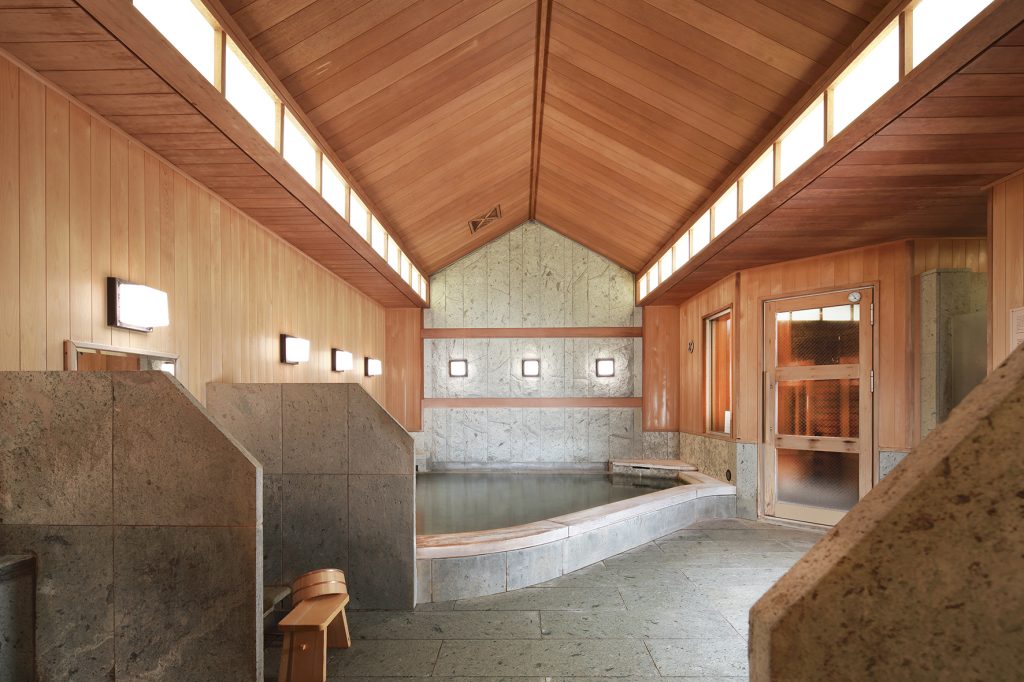 The indoor pool area is one of the largest in Tokyo. Swim, relax by the pool, or stay in shape by using our fitness gym, which is filled with state-of-the-art equipment.
Enjoy Zen Meditation and Relaxation amid Nature: A Trip to Fukui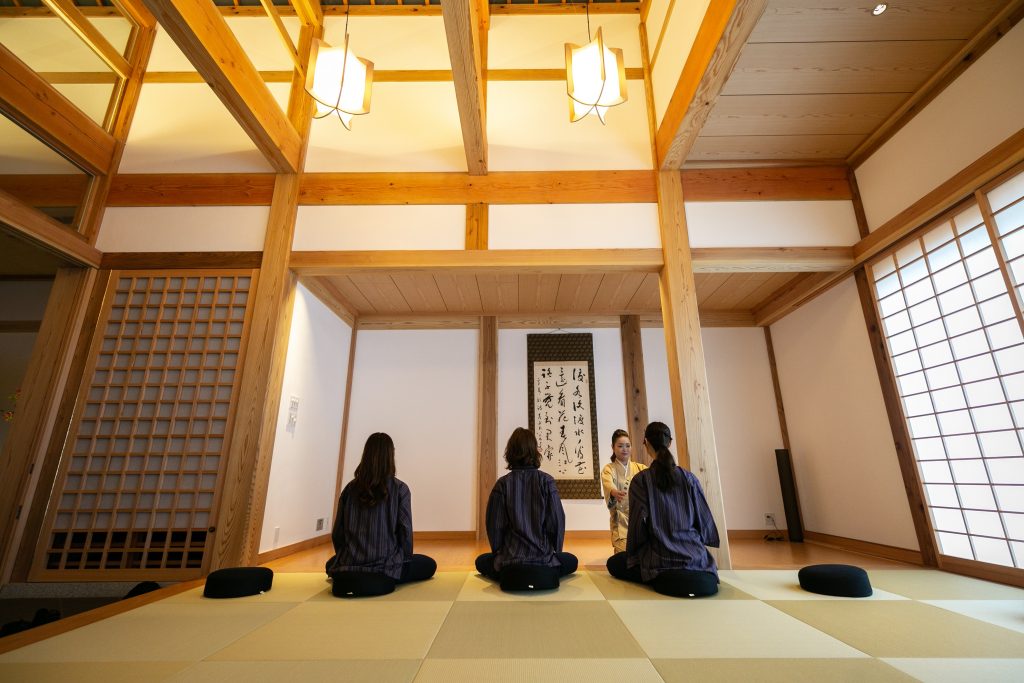 For those who wish to visit areas off the beaten track in Japan, we recommend a trip to Fukui, a nature-rich area on the coast of the Sea of Japan. One of the most famous travel destinations in Fukui is the historic Eiheiji Temple, a renowned center of Zen Buddhism. This trip includes both a temple stay and a  Zen meditation session. Moreover, visitors can also enjoy delicious shojin ryori, a type of vegetarian Buddhist cuisine.
Hotel Chinzanso Tokyo has created a special three-day tour package in collaboration with Hakujukan, an exceptional ryokan in Fukui, which includes all the experiences mentioned above. Guests who select this tour package will spend two nights at Hotel Chinzanso Tokyo, then travel to Hakujukan in Fukui to enjoy the unique Zen temple experience. Please visit the Japanese Culture Tour Package webpage for details.
We hope you take this opportunity to spend your honeymoon or anniversary in Japan. These special moments call for unique experiences. In order to enjoy your trip to the fullest, please utilize Hotel Chinzanso Tokyo's concierge services to make ticket or restaurant reservations, hire a wedding photographer, or help arrange a special surprise for your significant other. We would be honored to assist you in making these dream moments a reality. 
Updated on October 19, 2022