[Casual] Vegan and Gluten-free Menu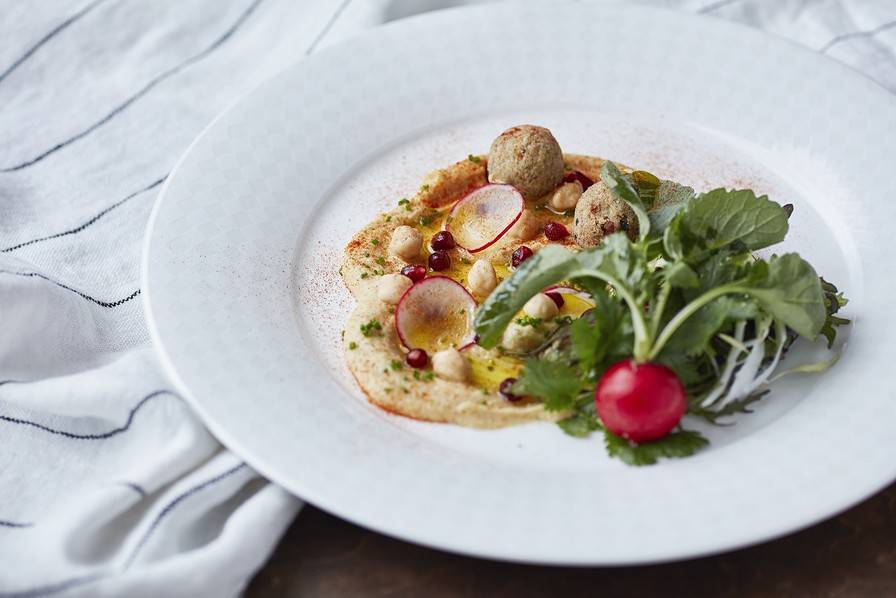 Chefs at The Bistro have readied a course menu that can be prepared both vegan and gluten-free, while being uncompromisingly healthy, delicious, and flavorful. It's ideal for entertaining guests from overseas. Enjoy this visually stunning and healthy cuisine.
Period:
Year-round
*Excluding December 21st, 2019 through January 6th, 2020
Hours:
Lunch: 11:30 a.m. to 3:00 p.m. (last order)
Dinner: 5:00 p.m. to 9:30 p.m. (last order)
Price:
Lunch: 4,450 yen
Dinner: 6,390 yen
*Tax and service charge will be collected separately.
*We ask that reservations be placed for lunch by the previous day.
Menu:
Appetizers:
Hummus and falafel
Warm appetizers:
Bean curd cannelloni in soy milk and cauliflower sauce
Chilled main dish
Rice flour and corn spaghettini with fresh basil sauce and chicory salad
Warm main dish
Rice flour fusilli and quinoa in warm salad with carrot and ginger dressing
Dessert
Acai sherbet, dates and chocolate truffle with soy cream
Coffee or tea
*Contents may be subject to change based on availability.
*The menu is an example.
*"Warm appetizer" dish is included only with dinner.
Reservations & Inquiries
Reservation desk
Phone +81 3 3943-5489
(9 a.m. to 8 p.m.)