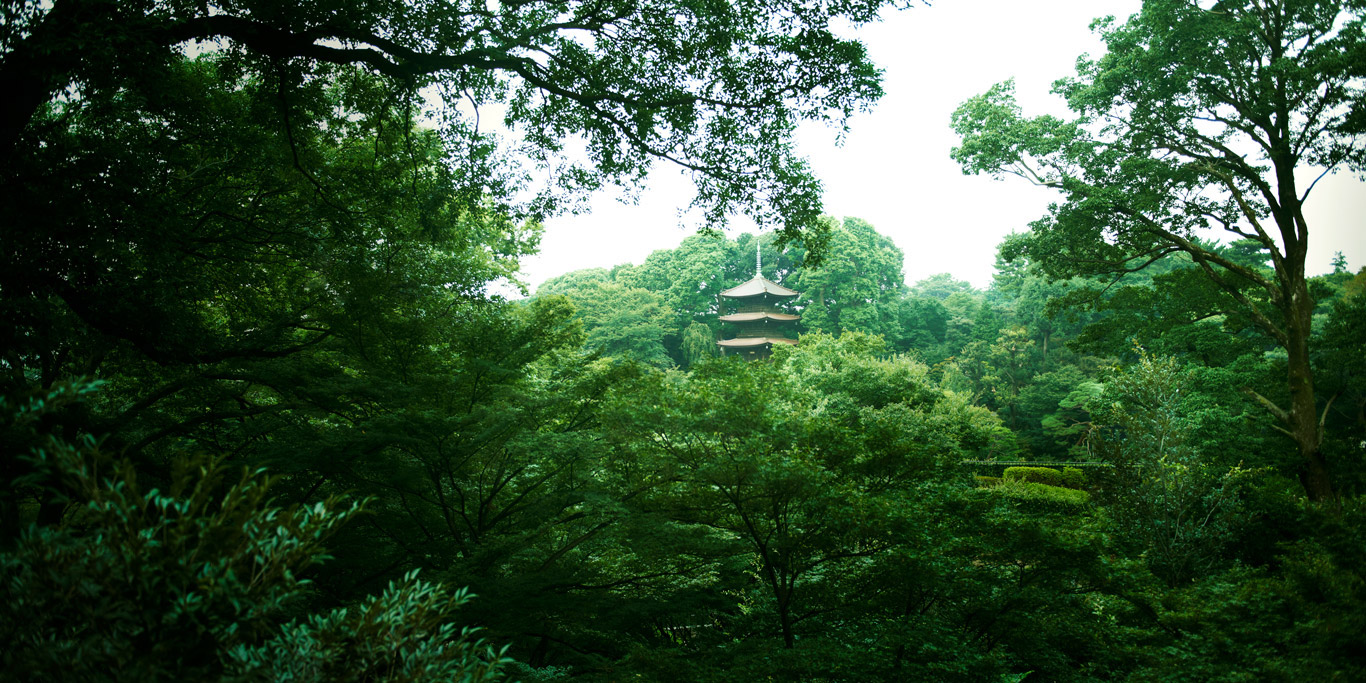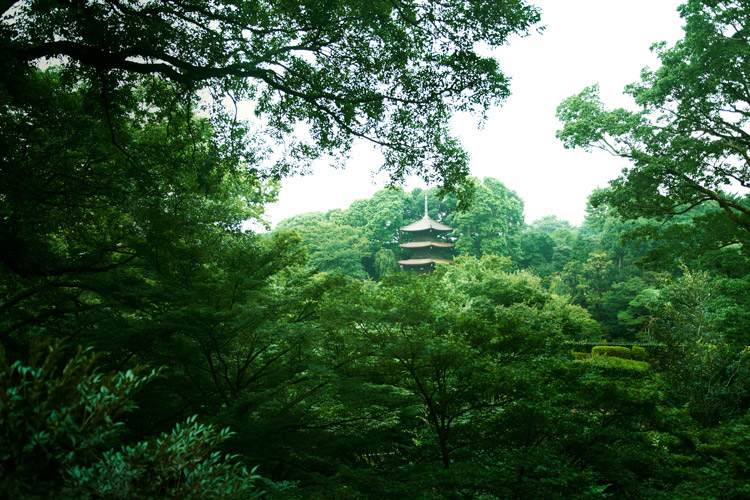 庭园与活动
东京椿山庄大酒店的"今"・看点
Welcome in the New Year at Hotel Chinzanso Tokyo! Osechi Cuisine and Events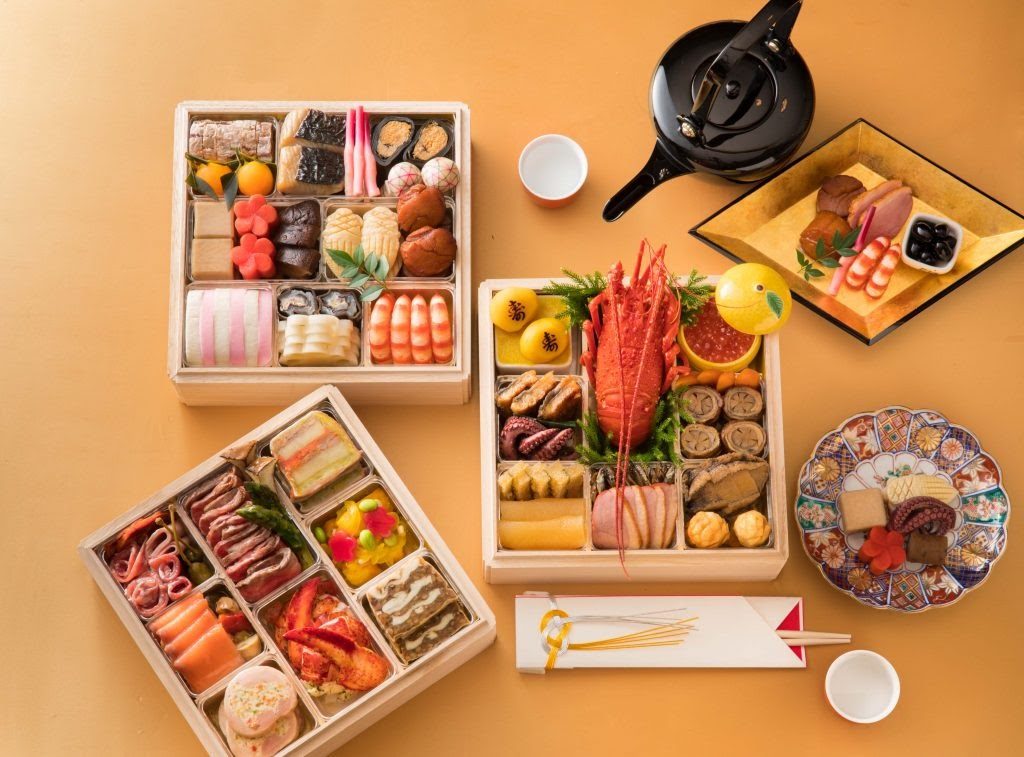 The New Year is a very special celebration in Japan. While in some countries, Christmas, Easter, Thanksgiving, or other celebrations are occasions for families to gather and spend time together, in Japan,  New Year is the holiday when people are  together with their loved ones. 
It is considered very important to step into the new year in an auspicious way because it is a new beginning. While the Japanese may not consider themselves religious, there are many internalized rituals in Japanese culture. At New Year's, the presence of those internalized rituals is particularly visible.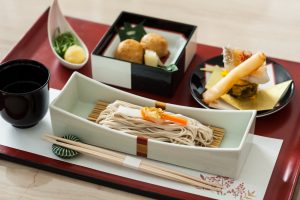 For example, a Japanese person wouldn't let New Year's Eve pass without eating a special soba noodle dish called Toshikoshi-soba. In addition to being associated with longevity because of their length, soba noodles are easy to cut and chew; this led to them being associated with "cutting away with the trouble of the past year." In other words, one's personal prayer for health, longevity, and a good year ahead takes the form of eating Toshikoshi-soba on New Year's Eve.
Other examples include visiting a shrine or temple as early as possible on January 1 or eating a special type of cuisine called osechi during the first days of the year. These are just some of the elements without which  Japanese New Year would be inconceivable.
Staying at Hotel Chinzanso Tokyo or visiting the hotel around New Year's is a chance to enjoy this celebration in traditional Japanese fashion. The hotel will prepare osechi cuisine and special events for an unforgettable crossing into 2022.
Refined Japanese New Year's Cuisine at Hotel Chinzanso Tokyo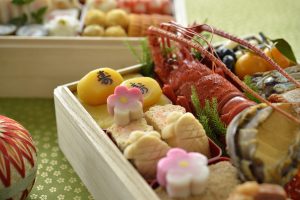 Osechi is the name for a series of dishes cooked and enjoyed only at New Year's in Japan. This type of cuisine has a gorgeous appearance, with every dish being cooked individually, just as in kaiseki cuisine.
Every dish is imbued with meaning based on visual appearance or metaphorical name associations. Pink and white kamaboko fish cake, black beans boiled in sugar, bamboo shoots, smashed chestnut paste (kuri kinton)– are just a few of the dishes that cannot be absent from a typical osechi meal.
The pink and white color combination in the fish cake stands for red and white, a color duo that symbolizes liveliness and wishes for happiness. Celebratory gifts for weddings or childbirth are often decorated with red-and-white threads. Black beans, called kuromame in Japanese, bear wishes for good health and the power to work diligently ("mame" in Japanese) until old age. Bamboo shoots develop at remarkable speed in early spring, growing fast into supple, sturdy bamboo stalks. That is why the Japanese New Year's food always includes bamboo shoots, as they symbolize healthy growth and accomplishment. The kuri-kinton chestnut paste is associated with financial prosperity and good luck in competitions because of the double meaning of "kin": "golden" (referring to the color of the dish) and "money".
Every year, Hotel Chinzanso Tokyo offers two types of osechi food sets, which can be preordered for direct delivery on New Year's Eve. The dishes are cooked by the professional chefs of the hotel who are well-known for their expertise in Japanese and international haute cuisine.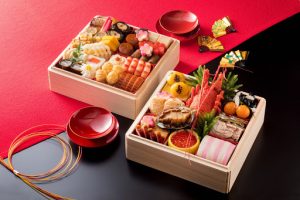 The Japanese Two-Layered Irodori set, for four persons, contains a total of 39 types of osechi dishes. In addition to the basic four dishes mentioned above, the set contains lobster, Japanese scallop, marinated salmon roe, smoked duck, conger eel rolls, smoked salmon, vinegared burdock with sesame sauce, and other jewellike specialties that are a treat for the eyes and the palate.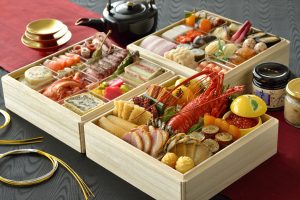 The Japanese and Western Three-Layered Miyabi set, also for four people, contains 39 types of dishes. In addition to traditional Japanese osechi food, this set includes a third layer with original specialties from Italian and French cuisine, such as lobster and scallop pomodoro, roasted Yonezawa beef, red sea bream escabeche, and terrines with duck confit and vegetables. These specialties pair excellently with champagne, making it the ideal celebratory meal for the night between the years.
This year, Hotel Chinzanso Tokyo is also offering a Ryotei Three-Layered Kinsui set. This specially-selected set is also for 4 people and celebrates the traditions and techniques of Japanese cuisine. All sets are prepared by hand and include exceptional dishes such as Matsusaka beef loin marinated in Saikyo miso and grilled sea bream with sea urchin.
You can order the sets online or visit Hotel Chinzanso Tokyo between January 1st to the 3rd to enjoy delicious osechi cuisine for lunch or dinner at the hotel restaurants. Read on for details.
New Year Events: Osechi Menus, Concerts, Lion Dance, and More!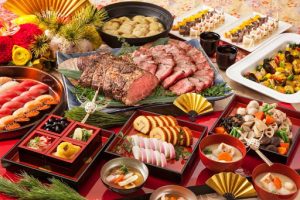 The osechi cuisine offered by Hotel Chinzanso Tokyo can be enjoyed for lunch and dinner in the Banquet Hall from the first day of the New Year until January 3.
The New Year Buffet 2022 (lunch and dinner) marks the beginning of Hotel Chinzanso Tokyo's 70th-anniversary celebrations. It features a variety of exciting dining options, including a made-to-order area with special ingredients such as abalone, lobster, and foie gras. Guests can also enjoy a wide selection of drinks, including sparkling wine, red and white wine, beer, whiskey, shochu, and nonalcoholic beverages, available for both lunch and dinner.
The lunch buffet is offered at four different times (10:00-11:40, 11:00-12:40, 13:30-15:10, and 14:30-16:10), and the dinner service is offered twice (17:00-18:40 and 18:00-19:40) every day between January 1st to 3rd, 2022. 
Hotel Chinzanso Tokyo is taking all the precautions to ensure the guests' safety. For a detailed description of the coronavirus prevention measures taken by the hotel, please refer to this article.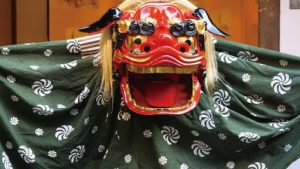 During the New Year Selection 2021 – Dinner, guests can enjoy a lion dance performance. The lion in this dance is a mythological creature believed to ward off evil, misfortune, and illness. It is said that if this mythological lion bites your head, you get smarter, so don't be afraid if the lion approaches you during the dance! It's a timely ritual for a good start into the New Year.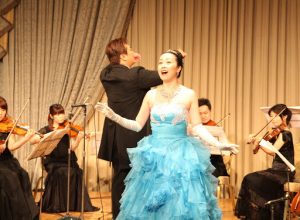 Hotel Chinzanso Tokyo is also offering a New Year Family Concert and Dinner Buffet on January 1st and 2nd. Guests can enjoy a special New Year buffet alongside a beautiful orchestral performance. Participants can also have their picture taken on this elegant occasion. 
Reservations for each of the programs and events introduced above can be made online or by phone at 03-3943-1140 (10:00 to 19:00). Both English and Japanese reservations are welcome. 
In addition to the programs introduced above, overnight guests can also enjoy exclusive Toshikoshi-soba meals on December 31 as well as osechi cuisine for lunch and dinner at the Japanese restaurant Miyuki.
Stay at Hotel Chinzanso Tokyo for a New Year Holiday to Remember!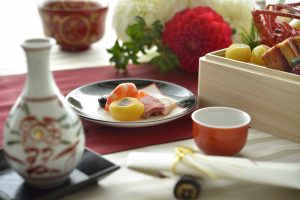 If you're looking for a special way to celebrate the New Year Holiday with your family or significant other, consider visiting Hotel Chinzanso Tokyo for its exclusive New Year events.
Since this holiday is a time of renewal, consider staying overnight at the hotel. Enjoy the beautiful garden with its spectacular sea of clouds and one thousand lights, or refresh yourself with a luxurious treatment at YU, THE SPA, the excellent spa facility. Hotel Chinzanso Tokyo is also presenting a special event this year, the Forest Aurora, in honor of its 70th anniversary. Guests can experience a dreamy, fantastic recreation of the northern lights in the evenings until February 7th, 2022.  
After dining on a delicious Toshikoshi-soba meal or a New Year Buffet 2022 with osechi cuisine, how about visiting a shrine at midnight as is customary in Japan? There are several shrines and temples nearby Hotel Chinzanso Tokyo, including Kanda Myojin, one of Tokyo's most iconic shrines. 
In the morning, enjoy an osechi breakfast of osechi cuisine along with the splendid scenery of the garden. Winter is the season when camellias, the iconic flowers of Chinzanso Garden, bloom, so do enjoy a walk in the garden to relish these graceful delights. A celebratory New Year's stay at Hotel Chinzanso Tokyo is the ideal way to start afresh into the New Year 2022.
Updated on December 10, 2021